Where the world gathers for
plating, anodizing, & finishing Q&As since 1989
Is Hard Anodizing More Difficult in Pretreatment?
(
-----
)
I have a client who runs a laboratory for anodizing their experimental aluminum fabrications. Because it is a lab, rather than a production facility, they have been able to substitute experience and skill in place of equipment. For example, they are able to clean and etch their parts in a single caustic etch tank; they are able to strip their parts with the caustic etching solution and the nitric acid desmutting solution, rather than requiring a separate strip tank.
They are interested in possibly hard anodizing these fabrications. I know that it is possible to do so in a conventional solution, with good agitation, by simply reducing the temperature and cranking up the voltage, but we feel that this may not be truly practical even in an experimental situation. So we're pretty much in favor of squeezing one more tank into the facility for hard anodizing.
So my question is whether hard anodizing is more difficult than conventional anodizing in pretreatment such that the very limited accessory tanks we have available (e.g., the single caustic for cleaning, etching, and stripping) will become a major quality limitation. Thanks for the feedback!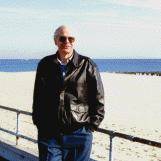 Ted Mooney
, P.E.
Striving to live Aloha
finishing.com - Pine Beach, New Jersey
---
1999
Any pre- and post- treatments which are satisfactory for commercial anodizing should not cause major quality problems with hardcoating. Hardcoat quality is primarily a function of the design and operation of the process tank. The three main criteria are:
1)Tank design- which includes cathode size, material, and location; agitation; and racking method.
2)Bath control- which includes temperature, acid concentration, additive level, and impurity build-up.
3)Power application- which includes current density, terminal voltage, ramp cycle, and electrical wave form.
In addition to the above factors, aluminum alloy also plays a role in hardcoat quality.
Chris Jurey
, Past-President IHAA
Luke Engineering & Mfg. Co. Inc.

Wadsworth, Ohio

---
1999
Chris had a very good concise reply. Scheduling is another major factor. For a single tank, the company must be able to schedule work so that the tank will have time enough to chill down to 32 F, Like over the weekend. Going to regular anodizing, a dummy load will heat the tank back up to 72 F fairly fast. I am not in favor of using a load of real parts to bring the temp up as you would have a wide variety of hardnesses in the anodize layer and a virtually uncontrolled thickness.
James Watts
- Navarre, Florida
---
1999
The three points that Chris makes are very important for hard anodizing- because the current densities and voltages involved are so much higher than conventional anodizing, all of the control parameters and tank and rack configuration are much more critical. Mistakes made in conventional anodizing usually just mean reprocessing and reanodizing, but mistakes made in hardcoating very often can lead to disaster- such as burning or critical dimensions going out of spec.. During the anodizing cycle one must keep a watchful eye on the volt- and ammeters. If the voltage drops or amperage fluctuates in any way, there is a problem. My main reason for adding my two cents worth is that Chris or Jim didn't mention stripping. Stripping hardcoat by alkaline etching is a very "iffy" thing, particularly if you have a coating over 1 mil. Caustic soda attacks the oxide very slowly, but attacks the metal rapidly, so the oxide comes off by undercutting. If the oxide doesn't come off very fast you can easily get selective etching. Since you are talking about a small scale here, it would be much more beneficial to strip in the traditional solution of 20 g/l CrO3 + 35 ml/l 75% Phosphoric Acid at >180 F, which doesn't attack Al at all. Also keep in mind that hardcoat of 1 to 2 mils affects the dimensions of parts, so if there are critical dimensions on the parts, stripping and re-hard coating to proper dimensions can be tricky, as the stripped part would be smaller than it was originally, as metal is consumed during anodization.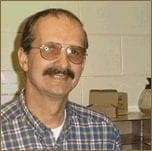 Phil Johnson
- Madison Heights, Michigan


---
Thanks a lot, everybody!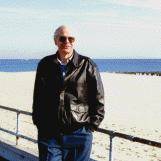 Ted Mooney
, P.E.
Striving to live Aloha
finishing.com - Pine Beach, New Jersey
---
2003
Dear sir:
Do you can do hard anodizing of aluminum in ambient temperature? If you can, please explain about that.
Thanks,
Mehdi Khandan
- Tehran, IRAN
---
2003
Room-temperature hard anodizing is sometimes called "Type 2 and a half" anodizing. As far as I know, all such processes are proprietary, although I suppose you could try additions of oxalic or glycolic acid as these are sometimes used to reduce temperature sensitive burning.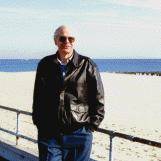 Ted Mooney
, P.E.
Striving to live Aloha
finishing.com - Pine Beach, New Jersey
---
May 12, 2010
There are many instances hard anodising and type II anodising is done in the same tank. But proprietary additives are to be used. Type II is generally gone at 18 to 22 Deg. C where as Type III is done at around 0 deg.C. But with additives it may be done at as high as 12 °C.

Using Caustic for stripping is never recommended as it is not uniform and have dimensional problems.

Please note that anodising is Exothermic reaction and needs cooling for both Type II and Type III

Further I do not endorse dummy anodising of rejected components to heat up as it will increase the Al content and also the life of the bath will be affected severely

Current Modulations like Pulse, Addition agents have helped a lot in hard anodising.

Some use Anode rod movement also effectively to avoid burning .
Dr.H.B.Rudresh
- Bangalore, India