Where the world gathers for
plating, anodizing, & finishing Q&As since 1989
-----
Hanson Van-Winkle Munning (H-VW-M) memories & memorabilia
Q. Would anybody be interested in any 'memorabilia' from the old Hanson-Van Winkle Munning Company in Matawan NJ ? My father and grandfather as well as several other family members worked there for many years. I have newsletters and photos. Let me know.
John Kinney
Newark Delaware
1999
A. Dear John,
I lived in Matawan in 1998-99, and was hired into the electroplating business by Walter Pike into M&T Chemicals, Rahway, NJ. Walt still lived in Matawan at that time (1979).
I noticed that the HVWM building still stands across from the train station in Matawan. Do you know who owns the building?
If you would like to donate the right to post said newsletters/photos, we could put a newsletter or photo up here at finishing.com.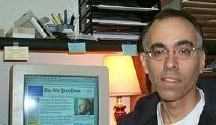 Tom Pullizzi
Falls Township, Pennsylvania
1999
A. Not many people know that the owner of Technic, Mr. Alfred Weisberg has a museum in Cranston, Rhode Island and two of the centerpieces are working models of HVWM return type machines. The story I heard is that Mr. Weisberg pulled the models out of the junk pile when HVWM closed up shop and emptied the building. I am certain that the museum would have a place for the memorabilia alongside the models.
Claude Noiseux
- Bristol, Connecticut
1999

I worked for H-VW-M (M&T Chemicals Equipment Division) in Matawan from 1967 to 1973 and remember at least the one model. I think they called it 'The Munning Machine'. Above each tank it had large trapezoidal loop tracks that the rack followed to lift it out of a tank, over the wall, and down into the next tank. I know that there were still a couple of those ancient machines in operation in the early seventies, but I never saw a real one, only the model.
I took a quick look through some old journals, and by 1948 the 'modern' H-VW-M return-type machine was already firmly established, making the Munning machine obsolete.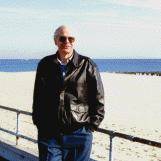 Ted Mooney
, P.E.
Striving to live Aloha
finishing.com - Pine Beach, New Jersey
"I know that there were still a couple of those ancient machines in operation in the early seventies, but I never saw a real one, only the model. I took a quick look through some old journals, and by 1948 the 'modern' H-VW-M return-type machine was already firmly established, making the Munning machine obsolete."
A. I worked for the NCR Corp 1968-74. You may be interested that the Dayton factory, up until the mid 70s, was still running a half dozen of the old Munning machines, still with DC power from motor/generator sets from ?late? 1920s. The old timers pronounced them superior to rectifiers. And I believe it. They'd had only a change of brushes and bearings once a decade.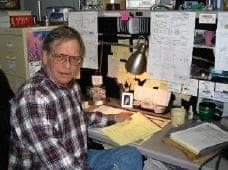 Jeffrey Holmes, CEF
Spartanburg, South Carolina
April 12, 2019
---
---
Q. On a more personal basis, I am interested in photographs and information about my great grandfather (Abraham Van Winkle), grandfather (Edmund N. Todd) and uncles (Van Winkle, Nelson, Hanson and Gearin Todd), principles of the old Hanson-Van Winkle-Munning Company.
Caroline J. Todd
- Berkeley, California, USA
2006

I would very much appreciate receiving any information anyone has about the company and the families operating it, particularly the Van Winkle and Todd families from which my brother and two sisters and I are descended. Our grandfather was Van Winkle Todd. I do have some photos to share. Cousin Caroline, as I am in San Rafael and you are in Berkeley, Perhaps we should have an extended family reunion. What do you think? Thanks to all for your gracious consideration.

Regards,
Whit Ashley
- San Rafael, California, USA
June 26, 2008
---
---
Q. I was looking for information about "Hanson Van Winkle Munning Company" from Matawan, NJ. I have a "good luck" coin with their name on it. I grew-up in Matawan, but don't remember this company. Anybody with some information?
Sharon Wheeler
- Somers Point, New Jersey
January 20, 2009
A. Hi, Sharon. I worked there from 1967 to 1973 or so, but by 1967 it was already the H-VW-M Division of M&T Chemical Co., an American Can Co. subsidiary rather than an independent company. It was located on Church Street, a block south of Broad Street. As a native, you might remember the enclosed bridge across Church Street, which joined the two halves of the factory, but probably had an "M&T Chemicals" sign or something else rather than H-VW-M.
Checking Google Earth, It looks like some of the buildings on the East Side are still standing, although converted to some other use. The buildings on the west side area gone -- that area looks like it was all simply razed and left to founder. I heard a rumor years ago that there was a toxic waste cleanup there and that's pretty much what the west side of the street looks like: like they ripped and dug and left it :-)
Hanson-Van Winkle-Munning was a manufacturer of electroplating equipment. At electroplating conventions in the old days, complete working plating machines were actually set up, and they would anodize or electroplate charms and keyring stuff on site at the show and give them out to the visitors; doubtless that's what you have. Times changed such that chemical operations like that can no longer be set up in convention centers. I joined the industry in the nick of time, and was able to attend the last covention with such working machines, at Detroit's Cobo Hall in 1967 :-)
Regards,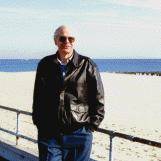 Ted Mooney
, P.E.
Striving to live Aloha
finishing.com - Pine Beach, New Jersey
---
---
Q. During a barn clean out I came across a lightweight brick, standard size. It Has HANSON VAN WINKLE MUNNING along with the trademark on the front. It appears to be very old, I was hoping someone could tell me more about it and if it is of value to anybody. Thank you in advance for your help!
Dan Oliver
August 16, 2013
- Everson, Pennsylvania, USA
A. Hi Dan. H-VW-M made equipment and supplies for plating and metal finishing. I don't know why they would make any kinds of bricks. Does it sound possible that this "brick" could be a dried out bar of buffing compound? That sounds like something that they probably made, and it might resemble a lightweight brick after all the volatiles evaporated over the years.
I doubt that it's worth anything to anybody, but some day it will be really old, and then who knows :-)
Regards,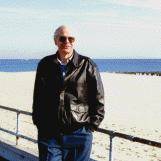 Ted Mooney
, P.E.
Striving to live Aloha
finishing.com - Pine Beach, New Jersey
A. To Dan (from 2013) and Ted (from finishing.com)
Those 'bricks' are definitely polishing compound bars. I recently located a few dozen bars wrapped in newspaper from 1946! These are white bars and red bars with a logo marked 'Since 1820' Matawan, NJ and Anderson, Indiana.

My company was founded by my Dad in 1925 and he used these bars on a J.G. Blount buffing machine to polish metal fountain pen parts. They make great paper weights... and have some interesting history behind them!
Anthony J. Rosa
ACE Rosa Pen Corporation - Lyndhurst, New Jersey USA
December 14, 2017
---
---
Q. I bought what looks like a potter's wheel at a barn sale. It does not have a motor, but does have Hanson-Van Winkle-Munning Co stamp on it. The model is 421A and serial #D5978. I would like to know what input RPM should be on the wheel should be.
Susan Aljets
- Dorsey, Illinois, USA
October 13, 2013
A. Hi Susan. H-VW-M was a metal finishing company and I doubt that they ever made bricks or pottery making machines. Could this be a piece of buffing equipment rather than pottery equipment perhaps?
Regards,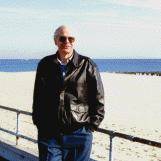 Ted Mooney
, P.E.
Striving to live Aloha
finishing.com - Pine Beach, New Jersey
---
---
Was grandpa's 1928 apparatus for "pH Determination in Nickel Plating Baths" ever built?
Q. I am looking at a blueprint made by my grandfather Prof. J. T. Burt-Gerrans, from Oct 1928, while he was then employed by the University of Toronto, as a Professor of Electro-Chemistry. It is for an "apparatus for the determination of pH in nickel solutions". In the bottom right corner of the blueprint is...
"Hanson-Van Winkle-Munning Co.
Matawan N.J."

with the following "7-11-28 A.F. XX-380"
under that -- which I presume to be the blueprint no. & date.

Attached with the blueprint is included a letter from A.K. Graham of H-VW-M dated Aug 20, 1928 to Dr. Burt-Gerrans, asking for a confirmation of verbal instructions given in regards to 'the operation of this apparatus in making a pH measurement.'
Grandfather's reply is attached in the package, along with a letter from a W.E. Sladel, Metallurgist, with the Wolverine Bumper & Specialty Co of Grand Rapids MI, requesting more info, and his interest in the construction of one for use with their nickel baths.

Does anyone know if this contraption was ever made?

I would be very interested for my family history background.
Jean Joudry
- Miramichi NB Canada
November 8, 2014
A. Hello, Jean. Sorry, not familiar with it. A.K. Graham was the first editor of the "Electroplating Engineering Handbook", but I only have a later edition edited by Larry Durney.
In googling, though, I saw a tribute to a Harold Francis Burt-Gerrans, second son of Prof. Burt-Gerrans at http://sunderland1944.tripod.com/id19.html. I'm guessing he was your uncle?
Regards,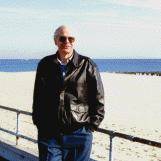 Ted Mooney
, P.E.
Striving to live Aloha
finishing.com - Pine Beach, New Jersey

Hello and thanks for your reply. Maybe will take another approach to find out the answer to my question.
With regards to Harold, yes, he was an uncle I never got to know, as he was a Pilot Officer in the R.C.A.F., whose plane went down at sea off the coast of Scotland, and was declared lost on Dec 19th, 1942.
Regards,
Jean Joudry
[returning]
- Miramichi NB Canada
---
---
I found a set of flatware (M&T Mfg Co) in a brown wooden box at a garage sale. It looks unused. The finish is shiny and bright. It looks like it might have been an award, presentation or demo for metal finishing. Does anyone know whether it is safe to use for eating? Does it have value? It there a museum or organization that would appreciate having it?

Mary Moon




- Yardley, Pennsylvania, USA




June 22, 2014






---

Hi Mary. I don't think H-VW-M or M&T Chemicals ever used the name "M&T Mfg Co", and they were not in that business, so it's probably unrelated.

Regards,




Ted Mooney

, P.E.




Striving to live Aloha




finishing.com - Pine Beach, New Jersey





---
---
Q. My Grandfather, Jacob Willard Vreeland, worked there around 1950. Any chance you might have any information back that far? An acquaintance, John Gorman, worked with him. Both lived in Matawan NJ at the time.
EDNA BREWER
- SANFORD, Florida USA
March 27, 2019
A. Hi Edna. Before my time, I'm afraid :-(
But New Brunswick Plating Co. maintains a library with all the journals ("Plating", "Metal Finishing", etc.) from the beginning of the industry. It's possible that their names appeared in industry news.
Regards,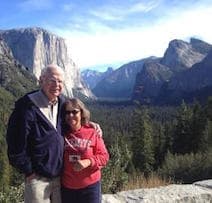 Ted Mooney
, P.E. RET
Striving to live Aloha
finishing.com - Pine Beach, New Jersey
---
---

This is a great thread. My 2nd Gr Grandfather, Wesley Hall, was an "experimental engineer' at Hanson Van-Winkle Munning. He passed away in 1958 at 82. He lived on Little St in Matawan. Thanks for posting because I did learn a lot about the company.
Rick Cecchetti
- Strafford New Hampshire
February 18, 2021
A. Hi. Another item of H-VW-M / M&T Chemicals memorabilia we should probably mention is the "Plating poems" of J.M.Hosdowich
Luck & Regards,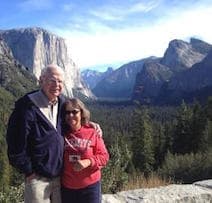 Ted Mooney
, P.E. RET
Striving to live Aloha
finishing.com - Pine Beach, New Jersey
---
---

Hi. My name is Tom Munning. My great grandfather was the Munning in HVWM. I live in Hazlet NJ, 1-2 miles from the Matawan train station. I would be interested in hearing about or obtaining any memorabilia that had my family name on it. Look forward to hearing from anyone looking to get rid of anything. Thanks.
Tom
Tom Munning
- Hazlet, New Jersey
April 2, 2021
Q. Is some of your grandfather's stuff still working?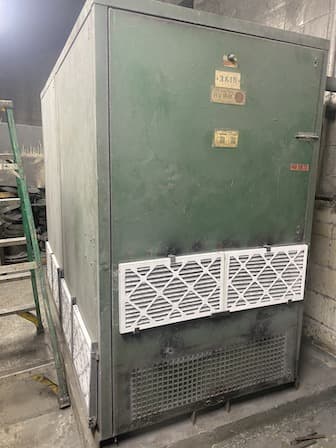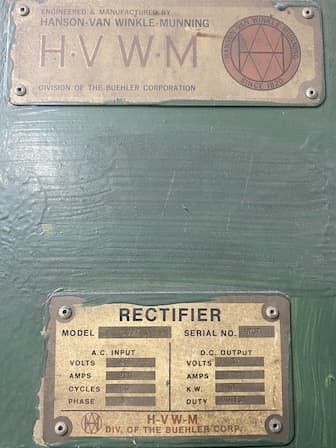 Still plating in Greenville SC -- just did a PM on rectifier.
Tony childs
Maint - Greenville, South Carolina
September 13, 2021
A. Thanks Tony. The Buehler Corporation bought H-VW-M (the Equipment Division of M&T Chemicals) from M&T and closed the Matawan plant and moved the business to Indiana in 1974. So this rectifier is post-1973 but probably not by much :-)
Luck & Regards,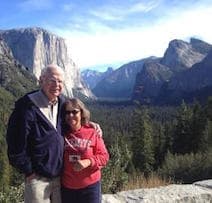 Ted Mooney
, P.E. RET
Striving to live Aloha
finishing.com - Pine Beach, New Jersey
---
---
Q. Hi Ted. How are you?
I enjoy checking out the discussions on this cite. I am likely the last surviving great granddaughter of Abraham Van Winkle, who was president of Hanson & Van Winkle until his death in 1915. I have gathered a lot of information about my great grandfather. My grandfather succeeded AVW as president and next president was his oldest son Van Winkle Todd (my uncle). I want to explore some places and museums in New Jersey to find family business, homes and personal artifacts. Have the factory buildings been repurposed or demolished? I'd love to photograph the Weston Dynamo. Are there museums in New Jersey? What would you suggest for a curious AVW descendant with a camera?
Caroline Janes Todd
Caroline J Todd
great grand daughter of Abraham Van Winkle - Berkeley, California
October 16, 2021
A. Hi Caroline. I've watched Henry Lewis Gates' "Finding Your Roots" on PBS a couple of times and found it fascinating; and my sister and one of my cousins did Ancestry.com, and spoke highly of it -- but that's the limit of my experience with such things :-)
For myself, I started work for H-VW-M Division of M&T Chemicals (then a subsidiary of American Can Co., now a part of Atotech) in the summer of 1967 and stayed there 6 years until the H-VW-M division was sold to Buehler Corporation in Indiana and the Matawan location closed down.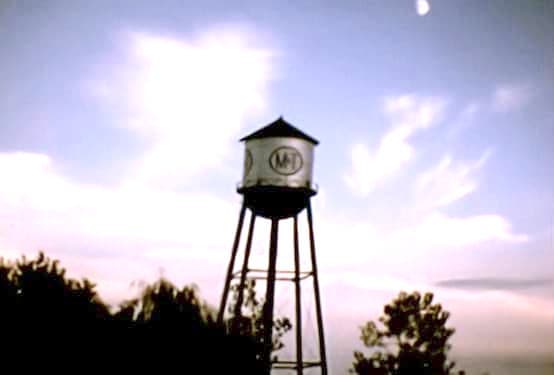 In my time there I never met or heard of any of the descendants of Hanson, VanWinkle, or Munning. But we had buildings on both sides of Church St. in Matawan (between Main St. and Broad St.) connected by one of those over-the-street enclosed walking bridges. When this discussion started in 1999 the buildings on one side still existed but GoogleEarth shows no remnants at all anymore. I don't know of any plating industry related museums besides the reference by Claude Noiseux to Alfred Weisberg (deceased 2013) and Cranston RI, which has now apparently become a part of the Providence Jewelry Museum (see https://www.providencejournal.com/news/20170420/museum-works-to-restore-some-of-providences-glory-as-fashion-jewelry-capital-of-world). There should be info and maybe a model of the Weston dynamo built by H-VW-M somewhere, but sorry I don't know where. Unfortunately NJ is not very deep into preservation.
If you send your mailing address to mooney@finishing.com I'll send you a couple of industry magazines from about 1950 where you can see their ads. But if you truly want to do research related to H-VW-M, the plating industry, and your great grandfather, you could spend some time at New Brunswick Plating [a finishing.com supporting advertiser] which has the largest plating library in the world, including all the journals (magazines) and conference proceedings going back even to the early days when your great grandpa was active. We'd be happy to put your e-mail address on your posting if you want other H-VW-M progeny to contact you (but maybe get a special gmail e-mail address because spam might be a problem if publicly posted). Good luck.
Luck & Regards,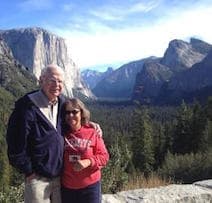 Ted Mooney
, P.E. RET
Striving to live Aloha
finishing.com - Pine Beach, New Jersey

Thanks Ted. I tried to find the plant in Matawan a few years ago. No luck and now I see why. One of my brothers lives in NJ and I think he may have taken me by there in the 1980s, and he still thought some of it might still be standing. Sigh. Another brother lives in CT, maybe a trip with him to that jewelry museum in NH would be fun. I see the dynamo on its website. I hope it will still be there by next year when I hope to visit. Yes, the ancestry search is quite fun. I have some documents, books and other items from my parents and ancestors, so I had a leg up in my discovery. More recently, I have done much more through Google searches. I agree that Finding Your Roots by Henry Louis Gates is excellent. I think I may have watched or repeated every season in the last year, through PBS streaming.
Caroline Janes Todd
- Berkeley

My Uncle Joseph Anthony Lanzaro, Sr. was working in the shipping department at Hanson-Van Winkle Munning Company in Matawan, otherwise known as the Buff Factory, when he was fired for trying to sign up his fellow workers to join the American Federation of Labor (AFL). The year was 1937 when Joe was 32 years old and living in Keyport.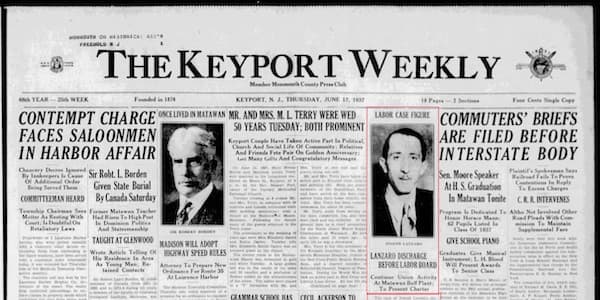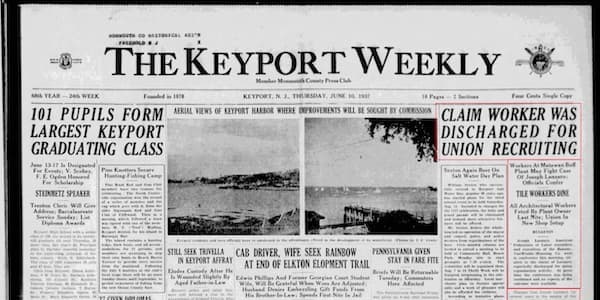 (click thumbnails for larger images)
He sued the company to get his job back, but I'm unsure if he succeeded. Not long after this, the workers formed a union of the International Brotherhood of Electrical Workers, a subsidiary of the AFL, and its first treasurer was Joe's brother Lawrence Vincent Lanzaro, Sr., who also worked for the company. Joe was named to the union's executive board.

My father, Eugene Lanzaro, who was a farmer until 1950, worked at the Buff Factory during the winter months.
Larry Lanzaro
- Mount Laurel, New Jersey
September 5, 2023
---
---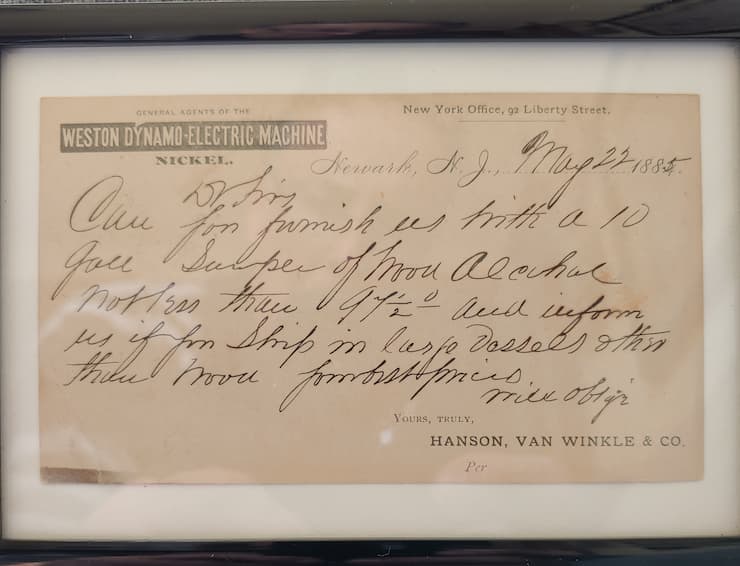 (courtesy of Jim Maki -- Hanson, Van Horne & Co., 12/14/21)
---