World's #1 on-line resource since 1989
-----
Removal of gold plate/wash from sterling silver jewelry
A discussion started in 2004 but continuing through 2020
2004
Q. I have previously worked in the steel industry as a purchasing agent with a basic knowledge of metallurgy but very little knowledge of plating finishes.
My wife has what appears to be a gold plated sterling silver necklace. The item is approximately one-quarter inch wide and is a continuous solid piece bent into a "U" shape. One side is coated in a gold tone. The "wash" (it's not a very thick coating) is beginning to wear off.
I'm looking for a commercially available cleaning solution that will remove the coating from the silver but that won't scratch or mar the underlying silver surface.
I'd appreciate any help or direction in this matter.
Joe Wilusz
Former purchasing agent for cold rolled steel strip manufacturer and current consumer - Bloomfield, Connecticut, USA
---
2004
Q. Wanted to follow up on the question that was asked. Can a gold wash be removed easily and safely from sterling silver jewelry? And if so, what is the process, how long will it take, what is the cost?

Thanks,
Tina Udelson
- Los Angeles, California
---
February 25, 2008
I wouldn't remove the gold wash/gold plating if I were you. It will decrease the value of the piece. There really isn't any reason to take it off. I have (accidentally) taken off the gold wash on a piece of sterling silver by simply polishing it with Wright's Silver Cream [affil. link to info/product on Amazon].

Once again, don't take the gold wash off. It's supposed to be there (to protect against corrosive foods/liquids) and it adds value.
George Forman
- Atlanta, Georgia, United States
---
June 26, 2008
A. Brasso [affil. link to info/product on Amazon]will take it right off. I just learned this myself. Have a gold plated lighter thats nearly as old as I am, want to do the same thing.
Frank Hansen
- Porter, Texas
---
December 5, 2008
A. I tried the Wright's Silver cream to remove gold plating from sterling silver and it didn't work. I haven't tried the Brasso yet.
Victoria Roberts
- Centralia, Missouri, USA
---
July 15, 2010

I tried the Brasso on my bracelet and it worked well. It didn't take of all the gold but 90 percent of it and did a much better job than most of the other stuff I tried. Doesn't seem to affect the CZ's at all either, which is good :) Thanks
Dinah Hurst
- Cary, North Carolina, USA
---
March 2015
A. Hi all. I would not expect Silver Cream nor Brasso nor any other commercially available polish to contain the super-powerful acid (aqua regia) that can actually dissolve gold. Rather, these polishes have a small amount of abrasive buffing compound in them and, if the gold wash/flash/plating is very thin (millionths of an inch), they simply wear it away. A jeweler may use abrasive disks or sticks to do the same thing more aggressively if the gold plating is thicker.
Regards,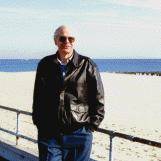 Ted Mooney
, P.E.
Striving to live Aloha
finishing.com - Pine Beach, New Jersey
---
---
To minimize search efforts and to offer multiple viewpoints, we combined previously separate threads onto this page. Please forgive any resultant repetition, failures of chronological order, or what may look like readers disrespecting previous responses -- those other responses may not have been on the page at the time :-)
---
---
Stripping gold plating from silver jewelry
2004
Q. I want to know how to take plating off jewelry gold plated over silver want to remove the gold.
Thank you,
Sue Deiss
jewelry making - Liberty, Missouri
---
2004
A. You can strip it chemically with 200 gm sulphuric acid/30 gm hydrochloric acid(conc.)/15 gm nitric acid(40 Be) solution.Immerse dry(!) objects in solution. Rinse well finished objects!
Good luck!
Goran Budija
- Zagreb, Croatia
---
2005
Q. Hi, in reference to the answer of how to get gold plating off if sterling silver jewelry, where would you find the chemicals for that process, how long must the jewelry soak in it, and if the piece has precious and or semiprecious stones in it, will the compound hurt the stones? Thank you. :)
Regina Bapties
- Port Royal, South Carolina
---
2005
A. Hello Regina. The previous response was from a museum metals curator to presumably a professional jewelry maker -- and should not be taken to imply that consumers should try to formulate aqua regia, the most powerful acid known, and toss their jewelry into it! Gold is one of the most chemically resistant and stable metals known. It is very difficult to dissolve. Please take your jewelry to a jeweler for that kind of process; they may in fact choose to remove the gold with abrasives rather than powerful acids. See David Vinson's entry on letter 14022, "Gold plating removal". Good luck.
Regards,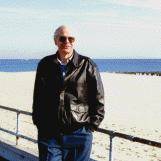 Ted Mooney
, P.E.
Striving to live Aloha
finishing.com - Pine Beach, New Jersey
---
---
March 13, 2015
-- this entry appended to this thread by editor in lieu of spawning a duplicative thread
Q. I have a gold plated ring over sterling silver, but the gold is coming out and I would like to take out all the gold out, so that it will be sterling silver only. It looks cheap the way it is. What should I do, and can I take the gold plating out of my sterling silver ring?
Susana Furtado
- Riverside, Rhode Island USA
---
March 2015
A. Hi Susana. Some of the gold has already worn off, so it's probably not very thick. Try one of the recommended polishes like Wright's Silver Cream or Brasso. The courser abrasive you use, the faster it will go, but the less shine you'll be left with. A jeweler can polish it up if you wish. Good luck.
Regards,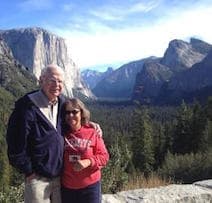 Ted Mooney
, P.E. RET
Aloha -- an idea worth spreading
finishing.com - Pine Beach, New Jersey
---
January 8, 2018
A. Aqua Regia is not, "the most powerful acid known", regardless of Mooney's outdated opinion. Engineers and Metalurgists are NOT Chemists. Never forget that. Simple hardware store HCl + 3% H2O2 dissolves Ag much faster than A.R., for example.

I do agree that A.R. is a good choice for removing 24k Au plating from sterling Ag, since Ag reacts much slower.

Jim, actual Chemist.
Jim Maxwell
- fair grove, Missouri, USA
---
March 3, 2018

Brasso worked! I had a silver necklace covered in gold plate (done in India). It was wearing really thin and looking patchy. Brasso removed the remaining gold, brought the silver out. It is restored to beauty and is now wearable again. Many thanks!
S. Hamelmann
- Toronto, Ontario Canada
---
---
February 29, 2020
Q. What is the proportions of HCl and the other chemical?
Lori coleman
Individual - Houma Louisiana USA
---
March 2020
A. Hi Lori. What other chemical and for what purpose? If you are asking about aqua regia, the ideal molar ratio is 1 part nitric acid to 3 parts HCl. But individuals will probably find it hard to even buy nitric acid, and very dangerous to mix it or use it. Depending on exactly what you want to do, people can probably suggest safer ways to do it. Good luck.
Regards,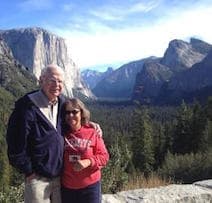 Ted Mooney
, P.E. RET
Aloha -- an idea worth spreading
finishing.com - Pine Beach, New Jersey
adv.: Discover the choice made by manufacturers
nationwide for high quality jewelry plating & finishing