Not a lecture hall but a roundtable with a seat for you!
60,000 topics spanning 36 years. Education, Aloha, & Fun
topic 26699p2
Industry specs for powder coating thickness and testing methods? p.2
---
< Prev. page (You're on the last page of the thread)
---
A discussion started in 2004 but continuing through 2019
December 11, 2014
Q. I plan to buy / get manufactured 50 (hospital type) steel beds in 14 gauge (approx. 1.8 to 2 mm thk.) CRCA pipe sections to donate to an old age home. We plan to get them white powder coated. Kindly advise recommended thickness for reasonable durability (say to last 10 to 15 years). Would 50 micron be okay? How to easily check?
Anupam Suri
Retired - Gurgaon, Haryana, India
---
---
December 28, 2014
Q. Is there any mathematical relation between the powder coating thickness and other input parameters such as dryer temperature, main furnace temperature and conveyor velocity. I want to know how those input value can be identified for particular coating thickness?
kannan paramasivan
park - coimbatore, tamilnadu, india
---
December 31, 2014
A. There's not much relationship between those factors and coating thickness, though conveyor speed has some impact, but only where a conveyor is used (not all powder coating is done with a conveyor).
Varying the curing temperature doesn't change the thickness.

If you wish to change thickness of the coating, try varying gun parameters.

Geoff Crowley
Crithwood Ltd.

Westfield, Scotland, UK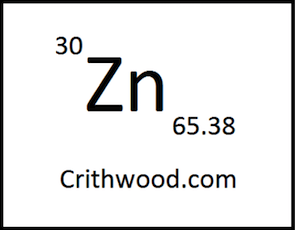 ---
January 8, 2015
A. Well, this item is usually referred to as a "cure schedule".
Essentially it means time at metal temperature and is usually represented graphically.
There is very little change with varying coating thickness.
Hope this helps.
Regards,
Bill
William Doherty
Trainer - Newcastle, NSW Australia
---
---
Thickness range for structured powder coating
November 4, 2015
ACRONYMS:

DFT = Dry Film Thickness
Q. I am facing problem in structure finish powder coating for DFT it is Low range is 60 and high range is 180. Please tell me what is low and high dry film thickness variation in structure finish powder coating.
L M Jadhav
Powder Coating - Mumbai India
---
A. Hi L M. When you say "structure finish", my understanding is that you are referring to what we call "texture finish" in the USA. Unfortunately, I'm not fully sure what your question is. You mention DFT of 60 to 180, presumably microns (1-1/2 to 4-1/2 mils)...
If you are asking whether that 3:1 range an acceptable variation, we'll have to wait for an expert with experience in structured coatings to chime in, but meanwhile my understanding is that the answer is "No" -- i.e., that for structure you will need a reliable minimum thickness of 75-80 microns, and that going much over 120 microns will be an invitation for orange peel. The powder vendor's technical data sheet probably has a suggested DFT range.
Regards,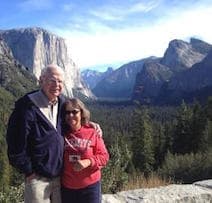 Ted Mooney, P.E. RET
finishing.com - Pine Beach, New Jersey
Aloha -- an idea worth spreading
---
---
April 20, 2016
Q. Sir,
I have to send my fabricated mild steel perforated 200 mm x 40 mm x 2 mm thick display board for powder coating ( polyester/ TGIC resin). So, how much thickness required for it? Please reply as soon as possible.
Thanks,
john varghese
the equestrian club - riyadh, saudi arabia
---
April 21, 2016
A. TGIC resin polyester powders are normally coated at 60-80 microns.
If you are applying a Pb free Yellow / Orange /Red it might be advisable to knock this up to 80-100 microns for opacity.
Much above this could lead to Orange Peel.
Hope this helps,
Regards,
Bill
William Doherty
Trainer - Salamander Bay, Australia
---
---
July 17, 2017
Q. I am going to develop some CRCA items for Water Heater which should pass the 200 hours salt spray test, so how much should I keep the powder coating thickness of that part?
ANIL BALBUDHE
Haier Appliances India Pvt Ltd Pune - Pune, Maharashtra, India
---
---
March 18, 2018
Q. Kindly share if possible the standardized procedure for powder coating of MS Pipes Me
Hashir Mehmood
- Karachi,Pakistan
---
---
December 5, 2018
Q. Hello sir,
How to check powder coating thickness by using METRAVI CTG-01 coating thickness tester.
And how much powder coating thickness require to mild steel sheet of thickness 16 gauge, 18 gauge, 2mm.
shrikant magar
- Pune, Maharastra, India
---
December 2018
A. Hi Shrikant. The thickness depends on the type of powder (for example polyester thermoset vs. nylon thermoplastic); and the minimum thickness may be specified by the application, but as you've read on this page several times, typical polyester thicknesses are 30 to maybe as much as 80 microns.
You have to get operating instructions for a particular brand of thickness tester from its supplier. But the operating manual for the unit in question appears to be available on the web at http://www.metravi.com/PDF2/CTG-01.pdf
Regards,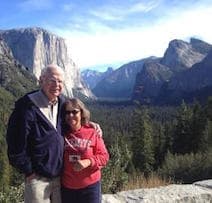 Ted Mooney, P.E. RET
finishing.com - Pine Beach, New Jersey
Aloha -- an idea worth spreading
---
December 25, 2018
A. The thickness is depends upon various factors like application method, use of the parts, chemistry of powders etc. But normally we can say the thickness 30-80 microns.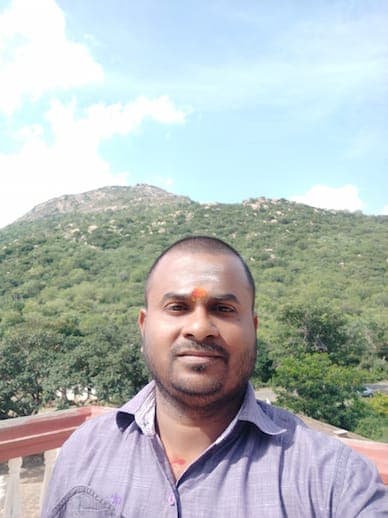 VELMURUGAN MP
- Malur, Karnataka
---
---
April 12, 2019
Q. If standard powder coating thickness is averaging from 60 to 80 microns. Is there a standard thickness for super-durable powder coating or PVDF powder coating? How many microns for both?
James Taduran
Dalkia Incorporated - Pasig City, Philippines
---
May 2019
A. Hi James. Although PVDF powder coating is certainly possible, my understanding is that most of the 'super-durable' architectural coatings are usually multiple liquid coatings, not powder.
I think proper pretreatment and electrocoating before powder coating are far bigger contributors to the durability of powder coated surfaces than the thickness of the powder.
Regards,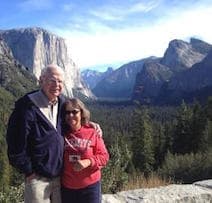 Ted Mooney, P.E. RET
finishing.com - Pine Beach, New Jersey
Aloha -- an idea worth spreading
---
---
April 26, 2019
Q. What coating density would you recommend for coating Iron/Mild Steel. This is for furniture made of iron/MS and kept in very high humidity conditions.
lavjeet parihar
- Jodhpur Rajasthan
---
May 2019
A. Hi Lavjeet. I don't think the thickness of the powder coating has a lot of bearing on this. Proper phosphatization, plus electrocoating before powder coating, plus UV resistance if used outdoors, are probably far bigger indicators of longevity than the powder coating thickness.
Regards,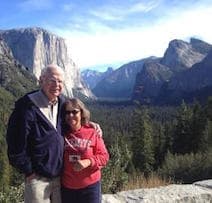 Ted Mooney, P.E. RET
finishing.com - Pine Beach, New Jersey
Aloha -- an idea worth spreading
---
May 8, 2019

A. Our company declines work where the customer asks for a single coating of powder applied polymer on steel where the use is outdoors. Our reasoning is that this is a specification bound to fail, and the coater will get the blame not the specifier!

All paints are porous, but that porosity varies from one coating type to another. Without some form of corrosion protection coating underneath, the first scratch, nick of crack in the coating and corrosion starts and spreads. It's almost inevitable that a steel item will get some impact and any damage to a coating will leave the steel open to corrosion. The thickness of that coating doesn't change this situation.

Geoff Crowley




Crithwood Ltd.





Westfield, Scotland, UK






---

May 15, 2019

A. Ted is correct, I currently work on a coil line, our coatings are typically half of what your would find on a post paint liquid line which is again lower than many powder lines.

Ronald Zeeman




Coil Coating - Brampton, Ontario, Canada




---
---
August 29, 2019
Q. Hi everyone.
My part's material is SGI iron. I need thicker coating around 5 mils. But I was unable to do so far. What should we do? And last time the quality or skin of powder coating was very weak or worst. Please suggest how can I achieve the coating thickness and film quality as well?
Mohan Salgotra
- India
---
September 2019
A. Hi Mohan. William Doherty suggests in the first response on this thread that 5 mils is probably too thick for good polyester coatings. What type of powder are you applying, and why does it need to be 5 mils thick? Thanks.
Regards,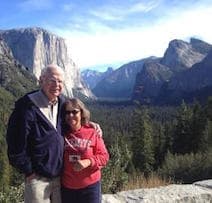 Ted Mooney, P.E. RET
finishing.com - Pine Beach, New Jersey
Aloha -- an idea worth spreading
---
November 29, 2019
A. Generally, 5 mil is too thick for powder coating products. Powder coating manufacturers suggest a thickness <4.5mil, but still, some industries prefer a thicker coat. In our extrusion plant, we usually provide 3 mil for powder coating aluminum profiles. But there are indeed some clients ask for 6 mil thick.
Kelly Deng
FONNOV ALUMINIUM - xuzhou, CHINA
---
---
June 6, 2020
Q. Hello, I'm curious to what the final thickness, in microns, I should powder coat my project. They are roughly 4' aluminum welded blocks/holders. The client will use them for holding stage props so they will be handled regularly and presumably thrown in a road case in between shows. 50 pieces in each case so a fair amount of rough handling.
I am using a semi-gloss black (polyester TGIC) and a flat black that is epoxy (Eastwood hot coat powders). Recommended cure time is 20 minutes after flow-out at 400 °F.
Would one coat or two coats be recommended and what is the ideal coating thickness(s)?
Thank you for your time,
David Schiro
David Schiro
- Cream Ridge, New Jersey USA