60,000 Q&A topics -- Education, Aloha, & Fun
topic 26626
Does deionized water prevents galvanic corrosion?
2004
Hi,
I am a mechanical engineer working for a research company. We work with chillers and thermal management. I have a question about galvanic corrosion. My chiller contains stainless steel parts, but deionized water 0.5 to 1 M-Ohm from the chiller circulates from the chiller to my heat load which consists of Stainless steel, Al 6061 alloy and Copper (All 3 mounted to each other). I am very concerned that there will be galvanic corrosion. Kindly advice if there is anyway to protect it. Does gold coating/chromate/anodised the Al help? Kindly advice.
Thanks,
Lindy Chia
Mechanical Engineer - Singapore
---
2003
These components need to be connected together with dielectric unions (fittings that use plastic bushings and washers to prevent dissimilar metals from touching). If I misunderstood, please clarify.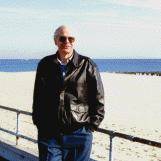 Ted Mooney, P.E.
finishing.com - Pine Beach, New Jersey
Striving to live Aloha
---
2004
Hi,
Do you mean as long as the metal parts are not touching each other, it is ok for water to flow through all of them and none of the metal will corrode due to galvanic corrosion? Does deionized water in any way prevent galvanic corrosion? I recently learnt that yellow chromate on Aluminum prevent corrosion. Does it prevent galvanic corrosion (in the same scenario)? Kindly advice.
Thanks,
Lindy Chia
Research - Singapore
---
2003
Galvanic corrosion requires the presence of dissimilar metals to provide the EMF, plus a metallic path for the electrons to follow, plus an ionic path. If there is no metallic path, it is like turning off a light switch: there is no current flow, so no galvanic corrosion. If the water were always fully deionized, there would be no ionic path--but I do not have practical experience in trying to reduce galvanic corrosion by deionizing the water, so I cannot say whether there is any practicality to thinking that way or not.
But galvanic corrosion is, of course, not the only possible type of corrosion. It is possible for the copper to dissolve and immersion plate onto the aluminum, and it is possible for any of the three metals to pit and corrode. Yellow chromate treatment of aluminum can be useful but, unless there is a reason to preclude it, better corrosion resistance would be obtained by anodizing the aluminum--that would make it an insulator and also prevent the copper deposition.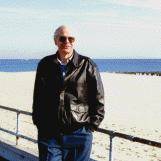 Ted Mooney, P.E.
finishing.com - Pine Beach, New Jersey
Striving to live Aloha
---
2004
The only thing I could add to the discussion is that DI will not remain DI if it flows through metal pipes. That is why electronic fabs use PVC pipes. You might as well use clean city water. Also, I think, many metals are eroded by DI water because the water is hungry for electrons and ions, and metals have ample supply at the surface.
Mandar Sunthankar
- Fort Collins, Colorado