World's #1 finishing resource since 1989
No login needed: Chime right in
topic 26583
Which beverage cleans pennies best?
Current posting:
December 15, 2020

I'm doing a science fair experiment on this too and I thought it was pretty lame so thanks for making me feel better that others do this too.
Alexia F.
[student's last name deleted by Editor]
- Chiang Mai, Thailand
---
December 2020
A. Hi Alexia. Cleaning pennies with beverages is okay as a way of showing young children the steps involved in "the scientific method" without exposing them to any dangerous chemicals or situations, but to me the "lameness" is that it teaches no "extensible" lesson. To me it's a bit like just teaching kids that 429 + 252 = 681.
Well, true, yes it does ... but what is the value in knowing that one specific arithmetic result or that strawberry lollapalooza cleaned pennies better or worse than pineapple-grape punch?
Luck & Regards,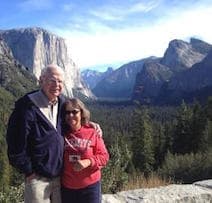 Ted Mooney, P.E. RET
Aloha -- an idea worth spreading
finishing.com - Pine Beach, New Jersey
---
---
---
Previous closely related Q&A's starting in:
2004
Q. I'm doing a science fair on cleaning pennies as well, accept I'd like to know which BEVERAGE cleans pennies the best: lemon juice, orange juice, coke, sprite, green tea, black pekoe tea, decaf coffee, regular coffee, tap water, sparkling water, skim milk, whole milk, strawberry pop, or cherry pop? I hope this number of drinks isn't overwhelming!
Caitlin K.
[last name deleted for privacy by Editor]
student - Warren, Maine, United States
----
Ed. note: We now have an FAQ on Cleaning Pennies which should answer your questions, Caitlin.
---
2004
affil. link
"Science Fair Projects for Elementary Schools"
from Abe Books
or

A. Whether the number of drinks is overwhelming or not is a question of how much money you have to spend on them, Caitlin, and how much room you need to maintain your experiment. But it would be better to have 3 beakers each of 4 beverages than one beaker each of 14 beverages because one test is too subject to some small corruption to be trustworthy.
Charles Darwin once said that to do science without trying to prove a point would be like going down into a gravel pit every day of your life and simply categorizing every pebble by size and shape. You could try those 14 beverages, or you could expand it to thousands, but what would be the POINT of going out to your lab table every day of your life trying to categorize every beverage by its ability to clean pennies? What would you learn from the fact that cherry pop is better than strawberry or worse (they are probably both secret artificial flavors that have nothing to do with the real fruits anyway).
So maybe pick four that are very different from each other like lemon juice, coffee, water, and whole milk. The POINT is more about forming a hypothesis and learning experimental procedure not figuring out which flavor of soda you should actually clean pennies with. Good luck!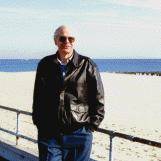 Ted Mooney, P.E.
Striving to live Aloha
finishing.com - Pine Beach, New Jersey
---
2004
A. Lemon Juice. Just leave the pennies in over night and clean they'll be.
Byron G.
[last name deleted for privacy by Editor]
- Shreveport, Louisiana
---
2004
Caitlin,
Us old ones are only renting the planet so we can pass it on to youngsters like yourself. Whilst we are always willing to help you learn, it would be stupid just to hand everything on to you; what will you do when we are long gone and you are in charge? You must learn by experimentation so that you, in your turn, will be able to hand on your knowledge to the next generation. As Ted says, do the experiment and then, if you don't understand something, ask. You will learn one heck of a lot more by doing it yourself than just taking the soft option and being told the answers.
Good luck and enjoy science - it is a lot of fun.

Trevor Crichton
R&D practical scientist
Chesham, Bucks, UK
---
2005
I've also experimented with this, and have found that coke works the best.
Zac H.
[last name deleted for privacy by Editor]
- Pennsylvania
---
2005
Q. Well, it is whichever beverage is the most acidic. I think it's lemon juice, but does pH have anything to do with it? I'm really not sure, I'm trying to figure it out too. I have to do a research report 3 effing pages. I can't find much.
Karen L
student - La, California, USA
---
2005
A. Without knowing what grade you are in, Karen, I don't know if it would help you to know that pH is the "negative log of the hydronium ion concentration". But what it means in simpler terms is that acidity and low pH are the same thing. A pH of 0 is fully acid as you can get; a pH of 7 is neutral, and a pH of 14 is as fully alkaline.
This question of cleaning pennies has been asked and answered on this site over a hundred times, so you will have no trouble filling 3 pages if you do a search.
But I disagree that the most acidic beverage is necessarily the best penny cleaner. I think that there are teachers, administrators, and textbook publishers who should get Fs, because few have a clear understanding of this experiment they are asking millions of students to do. Add a pinch of salt to virtually any juice and it will clean much better than a more acidic juice. Don't just believe me, get some pH paper and a dash of salt and try it!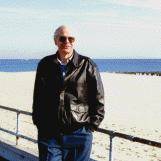 Ted Mooney, P.E.
Striving to live Aloha
finishing.com - Pine Beach, New Jersey
---
2007
I did this for my science experiment and found out that tomato, lemon and apple works good, but the thing I don't know is how to average it out. Done this year in sixth grade.
Elizabeth W
[last name deleted for privacy by Editor]
- Titusville, Florida, US
---
2007
Apple juice. Sit overnight in a jar; your penny will be clean the next day you look at it when you take it out.
Kiesha
[last name deleted for privacy by Editor]
- Florida
---
2007
! Okay then, on this page we have claims that lemon juice is best, that coke is best; that tomato juice works well, and that apple juice is best. So a good experiment for the next student reading this would be lemon juice vs. coke vs. tomato juice vs. apple juice.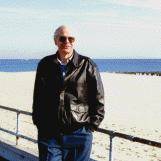 Ted Mooney, P.E.
Striving to live Aloha
finishing.com - Pine Beach, New Jersey
---
2007
I think orange juice will clean a penny better than any other drink. Why, because it is very healthy and has more vitamins in it than any other drink.
Candance J
[last name deleted for privacy by Editor]
- Columbus, Georgia, usa
---
2007
Hi, Candance. It's time for you to run an experiment and find out if you're right. Science is about determining how things actually are as opposed to how we'd like them to be :-)
Take a lesson from Richard Feynmann (dec.) one of the world's greatest physicists and teachers.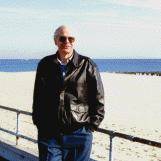 Ted Mooney, P.E.
Striving to live Aloha
finishing.com - Pine Beach, New Jersey
---
2007
I've tried this for my science fair and orange juice cleaned a penny better cause it has more acid
Isabella S
[last name deleted for privacy by Editor]
- Detroit Michigan
----
Ed. note: We now have an FAQ on Cleaning Pennieswhich should answer your questions.
---
April 20, 2010
Mountain Dew on my project works the Best. Try it!
Hailee M
- Oregon
---
---
May 2, 2012
Q. I am not sure whether or not I should use everything of what people said works or only one with things such as coffee in my project. I don't want all the results to be the same which should I do?
Julianna M.
- St. John, Indiana, United States
---
May 3, 2012
A. Most of the non exotic metal cleaners are going to be an acid of some form.
Common ones that you have seen in previous posts are acidic to some level.
Most fruit juices - the more tart, the more acid.
Soda pop-some fruit acids, some phosphoric acid and short term carbonic acid from the CO2 (turns to carbonates a non acid)
Coffee is not normally considered an acid, so would work poorly.
Milk contains lactic acid, but it also contains a lot of calcium, so would be nearly neutral. Buttermilk might be a tiny bit more acid.
If you distill ants, you will get some formic acid, which is extremely hard on the human body (ant bites).

Your project should not be just what cleans pennies best, but why it does. You can find pH values for most things on line. Low is more acid.
James Watts
- Navarre, Florida
---
May 4, 2012
A. Although it's always nice to have satisfying results, in a school science project the teachers are more looking at whether you put a decent amount of work into things and whether you used correct procedures. In science, discovering that nothing works is still a result you can learn from. In industrial R&D, discovering that nothing works means you can't create a product to sell and you have nothing to show for your time and effort.

Ray Kremer
Stellar Solutions, Inc.

McHenry, Illinois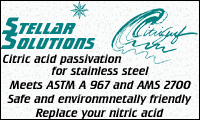 ---
May 11, 2012
A. The important thing about any project is to understand what has happened. There is nothing wrong with repeating work that someone else has done and getting the same result - it shows that you and whoever else has done the work have either all be very good practitioners or everyone has made the same mistake!
I strongly recommend watching what happens in any experiment and then try to put your observations in scientific terms. We all know that some drinks can clean pennies and make them bright, but the question is why... You may want to consider which drinks clean pennies fastest and what other factors (temperature, agitation, age and/or concentration of drink etc) affect the rate of cleaning. When you can answer these bits, you can start to consider yourself a scientist, but to do that, you need to observe what is happening. In my opinion, the fun thing about science is the actual doing of it.
I am also of the view that there is no such thing as a negative result in science; it may not be the observation you wanted to see, but it is still a bit of information you didn't have before you did the experiment.
As you do more science, you see many more things and gain more knowledge, until one day, you have so much knowledge about something that you can consider yourself an expert on that topic.
Good luck and enjoy your science. Do not worry about repeating other people's work, buy try to understand what you have done and why you have seen what you have seen.

Trevor Crichton
R&D practical scientist
Chesham, Bucks, UK
---
November 8, 2012
A. Hey, I think Taco Bell sauce is best do it!! ;)
Amy

[last name deleted for privacy by Editor]
- Lakeland, Florida, USA