Where the world gathers for
plating, anodizing, & finishing Q&As since 1989
-----
M-nitrobenzene sulphonic acid sodium salt for stripping nickel
[editor appended this entry to this thread which already addresses it in lieu of spawning a duplicative thread]
Q. I need nickel stripping salt composition.

akhlaq mohsin
- lahore punjab
May 25, 2023
A. Hi Mohsin.
We added your inquiry to a thread which already addresses it. Please follow up if this isnt the answer you were looking for.
Luck & Regards,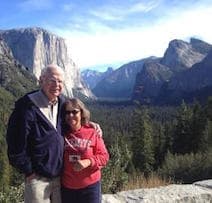 Ted Mooney, P.E. RET
Striving to live Aloha
finishing.com - Pine Beach, New Jersey



---
---
↓ Closely related postings, oldest first ↓
---
---
Q. Is the product you are talking about as m-nitrobenzene sulphonic acid (nickel stripper -- see topic 11992), the same as our product m-nitrobenzene sulphonic acid sodium salt? I have a plant produce m-nitrobenzene sulphonic acid sodium salt. Please let me know if it is the same product as my english is poor.
Thks and Regards,
ALACE HAN
manager - DEZHOU, SHANDONG, CHINA
2004
A. The two differ; the salt is precipitated by adding NaCl to the acid solution in water. Also, note that sulphonic is often spelled sulfonic, and nitrobenzenesulfonic may be written as a single word.


m-nitrobenzene sulphonic acid
Formula: C6H5NO5S or C6H4(NO2)(SO3H)
CAS #98-47-5
Synonyms: m-nitrobenzenesulfonic acid, 3-nitrobenzenesulfonic acid.

m-nitrobenzene sulphonic acid sodium salt
Formula: C6H4NaNO5S or C6H4(NO2)(SO3Na)
CAS #127-68-4
Synonyms: m-nitrobenzenesulfonic acid sodium salt, 3-nitrobenzenesulphonic acid sodium salt, Meta-nitro Benzene Sulfonic Acid - Sodium Salt, m-Nitrobenzene sodium sulphonate.
Ken Vlach [deceased]
- Goleta, California

Finishing.com honored Ken for his countless carefully researched responses. He passed away May 14, 2015.
Rest in peace, Ken. Thank you for your hard work which the finishing world, and we at finishing.com, continue to benefit from.
2004
---
---
The mechanism of cyanide-free nickel stripping with MNBS
Q. Academically speaking, what is the mechanism by which nickel plating is stripped from steel using meta-nitrobenzenesulphate, ethylenediamine, and alkaline conditions?
Scott Thompson
Ceramic Manufacturer - Auburn, California, USA
2004
A. To strip you need to oxidise the metal to be dissolved and have a solvent or complexant to solubilise the cations. In the case of chemical dissolution of nickel the MNBS is the oxidant and either cyanide or the amine is the solvent. When an amine is the solvent or complexant you also need an activator which is usually a sulphur compound e.g., thiocyanate, dithiocarbamate etc. In the case of electrolytic stripping the oxidising is done by the DC voltage and the solvent ammonium nitrate or sulphuric acid.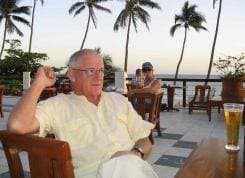 Geoffrey Whitelaw
- Port Melbourne, Australia
2004
---
---
Q. Hello!
Can Sodium Meta nitrobenzene sulphonic acid be used to make non cyanide nickel stripper?
Kishore. Ware
Chemi International - Mumbai, India
July 26, 2019
A. Hi Kishore. Geoff said yes in the linked thread previously referenced (topic 11992), but Ken implied that you should double-check the actual chemical formula to avoid misunderstandings. Please follow up as necessary.
Luck and Regards,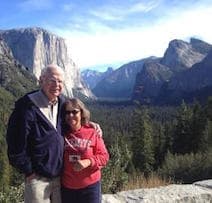 Ted Mooney
, P.E. RET
Striving to live Aloha
finishing.com - Pine Beach, New Jersey
---