World's #1 finishing resource since 1989
No login needed: Chime right in
topic 26537
Replating silver plate at home
2004
Q. Do you know of any practical method of replating silver at home with simple products and tools.
Thank you! Happy new year.
Reed Powers
silver collector - Westfield, New York
---
2004
A. Paste silvering can help you =>

For thick layer (if you want to use your objects), only brush plating. Good luck!
Goran Budija
metals conservator - Zagreb, Croatia
---
2004
A. Try "Nu silver" polish.
Simon Dupay
- Roseville, Minnesota
---
TUTORIAL:

The 'silver paste' that Goran suggested is a "wax" with silver in it. The 'brush plating' he spoke of involves electroplating where the plating solution is applied using a sponge rather than by dipping the part in an electroplating tank.

"Nu Silver", "Silver Secret", "Jax", and similar products contain silver nitrate which will coat copper, brass, and bronze without need for electricity, just by wiping it on. But they will not plate onto steel, aluminum, or stainless steel and the coating will be much thinner than the silver electroplating applied by a plating shop.
2004
A. Try "Silver Secret". It works much better than "Nu Silver" if you are restoring worn silver plate. I used it on a silver plated tea service that was worn down to the brass in large areas in several spots and on silver goblets that had the same problem, it worked great! Silver Secret is expensive about $30.00 for a 150 ml bottle, but it's worth it because it really works and you know the cost of your silverplate. It won't work on areas of corrosion, but so far I haven't tried to sand out bad areas and then applying the product. "Nu Silver" is still a very good product for maintaining your silver plate, it is less expensive than "Silver Secret" and will polish and maintain your silver plate without damaging it and at the same time it will add a small amount of silver to the surface. I use "Silver Secret" for restoring the items and then use the "Nu Silver" to polish and maintain the silver plate. "Silver Secret" also has a polish called "Enhancing Polish" to care for the silver after restoration, but I actually prefer "Nu Silver" for that.
Sophia Davie
- Virginia Beach, Virginia
---
Thanks Simon, thanks Sophia. We're happy to print those brand names of these products, but please try to avoid testimonials about one product being better than others. That's for your when dealing with friends -- because we receive numerous postings from shills posing as satisfied customers. The internet is anonymous and readers can't tell whether names are real customers satisfied with the products or fictitious names submitted by salespeople with vested interests :-)
Regards,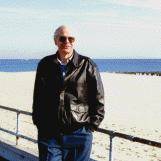 Ted Mooney, P.E.
Striving to live Aloha
finishing.com - Pine Beach, New Jersey
---
2004
Q. I am unable to find Silver Secret or its web site. Could some one send a phone number or address on how to contact the makers or distributors of silver secret. Thank-you
Robin Zarate
- winter park, Florida
Ed. note: it was proving impossible to keep the links current when scattered across 60,000 threads on this site. So we now have an FAQ with current sourcing for the silvering solutions mentioned on this page and on other threads about the same subject. We think you'll find the FAQ helpful. Good luck.
---
---
2004
-- this entry appended to this thread by editor in lieu of spawning a duplicative thread
Q. I would like to find a formula for a type of wipe on silver solution, for a cheaper alternative to commercial refinishing. My wife is slowly sending me broke with her boxes of dust collectors at regular plating shops. She got a bottle of this stuff, long ago, it worked good enough for her. Any help would be appreciated.
Michael Hansley
hobbyist - Newcastle, N.S.W, Australia
---
2007
A. I have found a great product to resilver your worn silver It is called Medallion Liquid Silver =>
I saw it on a TV commercial and tried it on a tea set It was great.
Sue Rosendall
- Lake Placid, Florida
---
2005
-- this entry appended to this thread by editor in lieu of spawning a duplicative thread
Q. I have a sideline whereby I buy old, dirty, tarnished silver plated items, clean then up and then sell them again, unless I particularly like the finished product in which case I add them to my collection!
Lately, I have a few items that turned out after I cleaned them to have small patches where the plating has worn off, from being cleaned to often, or too vigorously, or others where small pit marks have damaged the plated surface. Complete replating costs more than the objects are worth. Is there a simple way I can repair the plating on these items?
Philip Whitfield
Antiques - Johannesburg South Africa
---
May 3, 2009
-- this entry appended to this thread by editor in lieu of spawning a duplicative thread
Q. What product can you use on the inside of an old teapot or coffee pot that one really would like to use, however it is corroded and/or rusted? What product can be used to clean and/or restore it and/or seal it so that it can be used again for daily use? I've got a lovely Sheffield teapot screaming to be used and it just has too many bad spots on the inside! Help please!
The Reverend Father Donald W. Matthews
- Elmira, New York
---
August 20, 2012
Q. Hi
Received some great tips on what to use if trying to replate old, tired silver items. However, need to know where these solutions can be purchased in Johannesburg please.
About how many smallish items can be done using 1 bottle of 150 ml?
Many thanks.
Angela Young
- Johannesburg, South Africa