Where the world gathers for
plating, anodizing, & finishing Q&As since 1989
Cleaning gold that has been burned in a fire
-----

Long story short, I found my ring in the ashes of our wood stove this morning after burning wood all day yesterday. A google search brought me to this thread.
I tried the baking soda/ vinegar paste for 20 minutes, then added more vinegar and let sit for 20 minutes. I worked at scrubbing off the charred areas on my ring with a brush, then I decided to use some cleaner called 'The Pink Stuff' (found at Home Depot) and used a flour sack cloth to buff it in. I cannot believe that it worked. Thank you to everyone who has provided tips!
Harmony Scarberry
- California
November 20, 2022



---
---
---
Closely related historical posts, oldest first ...
Q. My friend asked me how to clean a Gold ring that has been burned. The ring was hanging over a burning candle and has become tarnished. I understand that it was probably the other metals in the ring that caused the discoloration. Jewelry cleaner did not remove the tarnish. Do you have any suggestions on how to get her ring back to normal?
Valerie McCullough
student - Balmertown, Ontario, Canada
2003


A. Very short immersion in pure nitric acid maybe can help (1-5 sec.)!
Goran Budija
- Cerovski vrh Croatia


? Can you tell me how he tried to clean that ring? That jeweler should have to repolish that ring by buffing; it will come out brand new.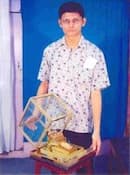 Dipen Pattni
jeweler/goldsmith - Dar-Es-Salaam, Tanzania


A. Hello gold burn victim - I was on this site because of my own misfortune. I was cleaning my rings by boiling with just a little dish soap and water. The water boiled out of the pan while I was distracted and I found my white gold diamond earrings, white gold diamond heart shaped necklace, yellow gold and diamond ring, and my white gold and diamond hoop earrings, burned, black, and lifeless at the bottom of the sauce pan. After almost fainting, I came looking for help and found this page.
Then I remembered a friend of mine had a trick where he took the oldest darkest penny I could find in my wallet. He told me he could make it looked brand new. He took Tapatio sauce [affil. link to info/product on Amazon] sauce and poured it on the penny. He left an outer portion of the penny without sauce for comparison. Five minutes later he rubbed the sauce off with a rag and it was restored to it's copper pink finish.

I didn't have Tapatio but I did have the Valentina sauce [affil. link to info/product on Amazon] sauce, and prayed that it might take some of the black off. I let my jewelry soak in the sauce in a plastic cup for five minutes and it started to work. I put it back in for ten minutes the next time and it has almost come completely off.

At least they are wearable. I think they have a high acidity and work well. Get out anold penny and see for yourself....
Good luck!
Chris McMillen
- Richardson, Texas
2007


---
---

Chris, I did the same thing. I was cleaning my wedding band by boiling it in water. It was a lot of water in the pan. I went upstairs to eat. Kids came home from hanging out with Grandma and forgot about my ring. When I finally went to the kitchen my ring (and my pan) looked like it had been in a fire. I almost cried. So I am going to get the sauce that you mentioned and pray that it works. Thanks.
Gold Burn Victim #2 [name withheld at request]
- Atlanta, Georgia
September 12, 2009


A. Take cigarette ashes and mix it with your spit. Make it in the consistency of paste. Put it on tooth brush bristles and scrub. For stubborn stains let it sit in the ashes and spit for an hour; then scrub. After rinse with clean water. It should look like new again.
Sharon Spurgeon
- Indianapolis, Indiana, USA
March 12, 2014


A. The person who mentioned using ashes is talking about essentially using homemade lye, or a reaction similar to that effect. I haven;t tried it, but it might be a good option. To add to it, I seem to remember being told that white ashes are the best when making the solution. If you don't smoke, perhaps try rooting around in the fireplace. I quit smoking, and don't own a fireplace, so I guess I'd just burn some paper or something in an old coffee can. There's more to the recipe for making actual lye, but I seem to remember it being kind of essential to use only white ashes. I imagine it would be the same for this. The recipe also involves water, so I imagine you could use that instead of spit.
Brian Schaaf
- Perryville Missouri United States.
September 20, 2018


A. Distilled white vinegar can help greatly … Just keep the damaged jewellery in the vinegar for 10/15 minutes and then rub lightly with soft cloth.
Atim Mullick
- San jose, California,USA
May 12, 2014


---
---
Q. We try to burn gold by liter to trace if it is gold pure or not and it became black. We tried also vinegar to remove that black but it's not removed. So meaning the gold we buy is fake?
remy balderas
- zambales, philippines
July 18, 2014


---
---
Q. How can I restore my burnt white gold chain? Although I have washed it with a series of things like hypo, bleach, vinegar, etc., the colour has changed to something pinkish or rose colour. Thanks.
Fafure Taibat Olufunke
- Ekiti State,Nigeria
April 14, 2018


---
---
Q. I also burned a gold necklace, it quickly got black. But it was removable quickly after. Does that mean it's real gold because it didn't stain permanently, it was just black powdery?
Jane urive
- Los Angeles, California
August 16, 2018


A. I had a small burned stain on my gold chai and I put half teaspoon of white vinegar and one teaspoon of baking sofa and put a thick paste on the stain for 20 minutes and the stain was gone. Hope it helps someone. Thanks.
Sumera khan
- Australia Nsw Sydney


---
---
Q. I try to burn my gold ring stones. It's turned pinkish or rose gold after I washed it w/water and soap. What should I do to make it yellow gold again?
giancarl hinayon
dh - jabriya.kuwait
July 14, 2019


A. Hello Giancarl,
If the piece is gold, and not plated gold, you could use a polishing wheel and buff the surface until you have the original color. If you don't have a polishing wheel a good jeweler could do it for you. If the piece is plated gold you probably enhanced migration of the underlying metal into the gold plate and there is no real fix.
Mark Baker
Electronic Plating - Winston Salem, North Carolina USA


A. When I had purchased some gold bullion that was supposed to be 99.999% pure I had no way to know except trust the seller. Then I got a bright idea in that I had seen that gold does not really tarnish or affected by exposure to much so I fired up my propane torch and held the gold with a hemostat in the flame. The gold went many shades of blue and I took the flame away. In a few minutes the gold was cooled and back to the shiny piece it was before! No sign of heat.
Gold ore is leeched with cyanide in Colorado where I live and it settles in lined ponds. Then it is taken and put into crucibles and fired until it all melts together then shipped to wherever. It looks like gold and it is gold so any tarnish or blackening I would guess means it is not gold. Gold is very heavy as well...
Robert Wyman
- Colorado Springs,Colorado


---
---
A. I have gold with invisible set diamonds and it has been burned behind the stones. I believe it's fire scale. Can I use lye and boiling to remove it without hurting anything?
Brian Joyner
- Arlington, texas, usa
March 9, 2020


---
---
Q. I repaired cluster diamond white gold ring, and black oxide formed -- even after using boric acid and borax to prevent fires scale underneath the diamonds. How do I remove black oxide before rhodium plating?
Kirtikumar Devjee
- Centurion South Africa
December 12, 2020


---
Q. I did not receive any responses to my question which was posted on 12 December 2020. I sized a 18kt white gold diamond cluster ring protecting the ring with boric acid to prevent fire scale forming. After pickling the ring in sulphuric acid thereafter polishing the ring and ultrasonic cleaning it, I noticed dark grey fire scale behind the diamonds. I rhodiumed the ring; diamonds were sparkling but did not have the bright rhodium shine underneath the diamonds. Is there any way I can solve this problem ?!
Kirtikumar Devjee
- Centurion .Gauteng South Africa [returning]
April 23, 2021


?
Can you upload more images of fire scale you've seen behind the diamond so that I can provide you a suggestion.
bhupesh mulik
refining consultant - Mumbai, India
---
---
Q. Sir, have you seen any hollow rope chains? We use this in 10kt gold; when soldering this hollow rope it leaves burn marks on it. I tried to polish it but the result stays the same. Is there any process I can do without polishing and electroplating it?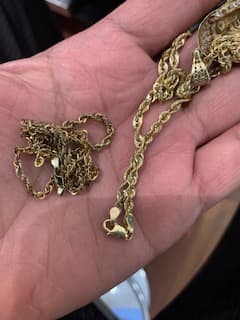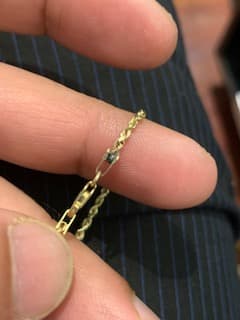 Pavan kumar
Hobbyist - United states
November 11, 2021
A. Hi Pavan. Probably the fastest & easiest way to (professionally) clean gold is with the cyanide-peroxide "bombing". See if a plating shop in your area can offer this to you (the USA is a big place). But bombing is not for hobbyists, only for shops with good laboratory fume hoods and personnel with haz-mat training.
Luck & Regards,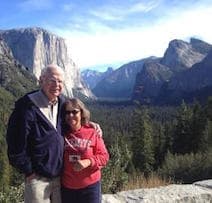 Ted Mooney, P.E. RET
Striving to live Aloha
finishing.com - Pine Beach, New Jersey


adv.: Discover the choice made by manufacturers
nationwide for high quality jewelry plating & finishing