Live! From beautiful Pine Beach New Jersey: Welcome to the world's most popular metal finishing website
topic 26289
Need "adhesion layer" for Gold on Aluminum
2003
Hello,
What is a good adhesion layer for 2000 angstroms of Gold evaporated on an optically smooth surface of Aluminum? So far, without an adhesion layer the film wipes off! I've heard Chromium or Titanium? might be used. This substrate acts as a first surface mirror for laser light.
Danke, Johan
Johan Kristoff
engineer - Rochester, New York
---
2003
The main problem with aluminum is the tenacious metal oxide. I have seen (and done) direct electrodeposition of nickel onto aluminum by using high speed metal deposition techniques (aka "Jet plating"). The trick to it is to ensure the oxide film is totally disrupted, so you may be able to achieve this by a prolonged sputter clean in the vacuum chamber. If this does not work, you may have to resort to electroplating the aluminum with nickel and then sputter coat with gold. Remember the aluminum will require a zincate treatment.

Trevor Crichton
R&D practical scientist
Chesham, Bucks, UK
---
2003
You are correct that titanium or chromium are usually the adhesion layer of choice prior to gold deposition by physical vapor deposition methods. I have also seen molybdenum used but not as often. I also agree that sputtering the oxide off the aluminum prior to depositing the gold might help your adhesion. This will require setting up a glow discharge with the substrate or using an ion beam. Precleaning the surface may change the surface structure and thus the reflectivity. You must be careful not to be too aggressive with the preclean.
John Davis
- Berthoud, Colorado, USA
---
2004
Long time ago a friend used to research plating aluminium in an ultrasonic field.
Good luck .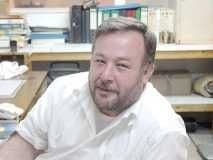 Cair Shishani
aircraft maintenance
- Al Ain, UAE
---
2004
What about sputtering aluminum on gold? I try to sputter aluminum on a gold-plated quartz crystal but find that the aluminum comes off when I try to use it in liquid for quartz crystal microbalance study.
Deng Suzi
- Singapore


If you have a question in mind which seems off topic, please Search the Site