Live! From beautiful Pine Beach New Jersey: Welcome to the world's most popular metal finishing website
topic 26131
Need info on degreasing prior to plating
2003
Dear sir.
I am an engraver on copper, zinc, silver, and steel. and now I am trying to go on electroplating system.
The question is about degreasing, I need help about acid names, quantities, and how to work with a degreasing system.
Thank you for your help.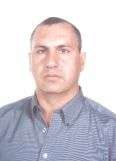 Mitri G. Maalouf
Acid etching and engraving - Kfartey, Metn, Lebanon
---
2004
Mitri,
The best method we have found for de-greasing + de-oxidising copper cylinders prior to chrome plating is a mixture made up of hydrochloric acid , pure turpentine + methylated spirit . This should be pre-mixed and allowed to mature ( at least 3 days ) once this has been applied , a good wipe of with meths + a dry wipe , + straight to plating .... good luck , I'll try to get back to you with % of mix.
Garry Williams
engraver/gravure - Lancashire, England


If you have a question in mind which seems off topic, please Search the Site