Live! From beautiful Pine Beach New Jersey: Welcome to the world's most popular metal finishing website
topic 26101
Need to improve salt spray duration of zinc plating
2003
Q. Dear sir,
We are hydraulic hose assembly manufacturers, we are currently doing zinc plating with yellow passivation of end fittings which withstand 120 hrs of salt spray. Please tell me how my components will withstand 500 hrs of salt spray.
Sudesh t.s
1st tier automotive - Bangalore, Karnataka, India
---
2003
A. Dear Mr Sudesh,
In order to increase your salt-spray corrosion resistance, I would recommend installing a solution on your process line which will leach the hexavalent chromium out of the passivate film and seal the surface. A solution I used was one by the name of JS500 from Macdermid in Birmingham, England, which I operated at 12% strength and gave salt-spray results which exceeded 500 hours before the onset of white corrosion and 720 hours before the onset of red corrosion. Such solutions you should be able to source. They are not difficult to analyse. Good luck in solving your problem!
Nigel Gill,B.Sc. MIMF
- Blantyre, South Lanarkshire, Scotland
---
2003
A. Mr Suresh.
For 500 hours of neutral SST there are alternatives open to you.
1) Zinc Iron plate to minimum 15 microns, Black Passivate, seal with topcoat or sealant.
2) Zinc Nickel Plate, Blue or yellow chromate, seal .
3) Zinc Cobalt alloy plate, blue or yellow chromate, seal.
2 is the costliest and most corrosion resistant. 3 is a middle of the road answer. 1 is the least expensive and is good for black chromate only.
The best Chromate is trivalent blue. Or a Trivalent Black. There is a Yellow 2 step which is basically a dye to follow the Tri blue.
All three find use in the automotive world today.
The materials are domestically available and you will find users in your city.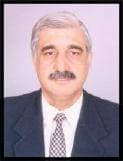 Asif Nurie
- New Delhi, India

With deep regret we
sadly advise that
Asif passed away
on Jan 24, 2016
---
2003
adv.

Dear Mr Sudesh,
All of Mr. Nurie's alloy plating suggestions are carried out at our plating shop. Please contact us for more details.
Khozem Vahaanwala
Saify Ind
Bangalore, Karnataka, India
---
June 2013
A. Hi. One more thought on this is tin-zinc alloy plating, if these hose fittings are crimped, because it is a very ductile plating less likely to be damaged by crimping than most other platings.
Regards,
Ted Mooney, P.E.
finishing.com
Pine Beach, New Jersey
Striving to live "Aloha"


If you have a question in mind which seems off topic, please Search the Site