topic 2754
Old H-VW-M Co. stuff
(1999)
Would anybody be interested in any 'memorabilia' from the old Hanson-Van Winlkle Munning Company in Matawan NJ ? My father and grandfather as well as several other family members worked there for many years. I have newsletters and photos. Let me know
John Kinney
Newark DE
---
Dear John,
I lived in Matawan in 1998-99, and was hired into the electroplating business by Walter Pike into M&T Chemicals, Rahway, NJ. Walt still lived in Matawan at that time (1979).
I noticed that the HVWM building still stands across from the train station in Matawan. Do you know who owns the building?
If you would like to donate the right to post said newsletters/photos, we could put a newletter or photo up here at finishing.com.
Tom Pullizzi
Falls Township,
Pennsylvania
---
(1999)
Not many people know that the owner of Technic, Mr. Alfred Weisberg has a museum in Cranston, RI and two of the center pieces are working models of HVWM return type machines. The story I heard is that Mr. Weisberg pulled the models out of the junk pile when HVWM closed up shop and emptied the building. I am certain that the museum would have a place for the memorabilia alongside the models.
Claude Noiseux
- Bristol, Connecticut
---
I worked for H-VW-M (M&T Chemicals Equipment Division) from 1967 to the early seventies and remember at least the one model. I think they called it 'The Munning Machine'? Above each tank it had this large trapezoidal loop track that the rack followed as it was lifted out of a tank, over the wall, and down into the next tank. I know that there were still a couple of these machines in operation in the early seventies, but I never saw a real one.
I took a quick look through some old journals, but by 1948 the 'modern' H-VW-M return-type machine was already very well established, and the Munning machine obsolete.
Ted Mooney, P.E. RET
finishing.com
Pine Beach, New Jersey
---
(2006)
Hello all, I worked in the Tektronix plating department from 1979 until 1990. We used a Cu-Sn-Zn bath patterned after H-VW-M's "Albaloy" solution. I would be interested in any data sheets, formulation, or really any info that any of you might have. Best regards, Marianne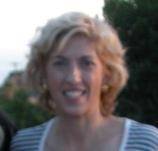 Marianne McPherson
- Santa Barbara, California USA
---
(2006)
I was in the equipment division, so I don't have any data sheets for H-VW-M processes. But I do have a huge collection of Metal Finishing and Plating if you know of anything published about it.
One letter here says Albaloy is still available from Atotech. Another says Technic's TechniWhite is a successor to Albaloy. A third says a similar process called Miralloy is available from Degussa Galvanotechnik, marketed in the USA by Uyemura International Corp. And a fourth suggests Enwhite 100 system from Engelhard CLAL of Singapore and France.
Epner Technology in Brooklyn and Precision Plating in Chicago claim to do Albaloy plating and might be able to help with formulation, etc.
Ted Mooney, P.E. RET
finishing.com
Pine Beach, New Jersey
---
(2006)
On a more personal basis, I am interested in photographs and information about my great grandfather (Abraham Van Winkle), grandfather (Edmund N. Todd) and uncles (Van Winkle, Nelson, Hanson and Gearin Todd), principles of the old Hanson-Van Winkle-Munning Company.
Caroline J. Todd
- Berkeley, California, USA
---
June 26, 2008
I would very much appreciate receiving any information anyone has about the company and the families operating it, particularly the Van Winkle, and Todd families from which my brother and two sisters and I are descended. our grandfather was Van Winkle Todd. I do have some photos to share. Cousin Caroline, as I am in San Rafael and you are in Berkeley, Perhaps we should have an extended family reunion. What do you think? Thanks to all for your gracious consideration.

Regards, Whit Ashley
William Whitley Ashley
- San Rafael, California, USA


This public forum has 60,000 threads. If you have a question in mind which seems off topic to this thread, you might prefer to Search the Site