60,000 Q&A topics -- Education, Aloha, & Fun
topic 26096p4
Help with bamboo floors with aluminum oxide urethane finish
---
< Prev. page (You're on the last page of the thread)
---
A discussion started in 2003 but continuing through 2019
2005
I feel you guy's pain....

We to installed a carbonized vertical bamboo floor in our living room and hallway. Our two dogs scratched it up within two days. We were sick about it. They are beautiful floors, but not very durable when it comes to abrasions. We have even considered stressing the floor to age it and hide scratches. However, I would certainly test it well on scrap pieces before I had the nerve to try that. Glad to hear that we are not the only ones in that boat. I like the idea of the class action suit. I feel this product is grossly misrepresented when it comes to durability.
Dale R
[last name deleted for privacy by Editor]
- Rowlett, Texas
---
2005
I had approximately 500 sf of vertical carbonized bamboo flooring installed and within 2 weeks it was scratched and dented. I have a small dog and was told by the sales rep that that would not be a problem, that it is 25% harder than oak and 50% more durable - and had a 30 year warranty. The sales rep came to my house to inspect so he could submit a report to his headquarters in Virginia. It has been almost 4 months and I have not received one response - despite the many e-mails and letters to the company's customer service department and the President of the company. I plan on following the advise of a reader above and contact the Texas Attorney General's office to see if they have a consumer protection group that can assist me, and I plan on taking the store where I purchased the flooring to court. I am interested in knowing if anyone out there has had any success in legal actions concerning this product. Thank you.
Jo S
[last name deleted for privacy by Editor]
- Fort Worth, Texas
---
2005
Add me to the list. I can live with the scratches (an advantage of having a cat instead of a dog) but I've got very serious cupping problems. Because of a high moisture content in the slab, the installer charged an extra amount for sealant. But in 4 months, it looks terrible.

As with others, my installer will not return my calls.

Does anyone know if sanding and refinishing will help?
Paul D
[last name deleted for privacy by Editor]
- Tujunga, California
---
2005
My horizontal carbonized scratched and dented immediately as well. LL refunded my money back for the flooring.
Jason J [returning]
- North Berwick, Maine


---
2005
To Jason in Maine - would you please let me know who at LL you spoke with to get a refund - I have been trying for almost 4 months and haven't been able to get a response from anyone. Thank you.
Jo S [returning]
- Fort Worth, Texas


---
2005
I have just installed bamboo flooring in the espresso color, it looked beautiful for the 3 days it acclimated to my house. However, with installation came the scratches. I was looking on line to see if there was a way to buff them out when I came across this website. If there is going to be a class action lawsuit, please include me. The thing that bothers me the most was that I was told that this product was harder than oak, but these scratches look horrible and I don't have any dogs or cats. Good luck to everyone and if anyone finds a solution let me know. Thanks
Rae R
[last name deleted for privacy by Editor]
- Moyock, North Carolina
---
2005
Here's an update to my posting. I told you I was going to work thru my State's Attorney General consumer-protection program. Well, it was educational. Both the retailer and the importer are now saying I abused the product and thus the warranty doesn't apply. Want to know how I abused it? By weighing too much! So it turns out a warranty doesn't mean all that much, if the person issuing it doesn't choose to honor it.

The importer of the flooring I used is based in Poulsbo, WA, and I've noticed they are selling in a lot of locations on-line. Are any of us talking about the same company, I wonder? A couple of you mentioned that the only paperwork available was on-line, which was true for my brand too. That might be a class-action suit right there, if we bought the same brand.

Or, if you're in another State, it would be worth letting the Washington State Attorney General know about your complaint -- apparently if there are a lot of complaints, they will go and investigate for fraud, false advertising, & so on. That won't get us back our money -- my next shot is small-claims court, another educational experience. But it would prevent other people like us from getting burnt, at least by this particular importer.
Barbara M
[returning]
- Port Angeles, Washington
---
2005
Well, the company sent out a flooring "expert" to look at my floor. He said that it was incorrectly because the floor wasn't completely level. If that is the case, then why is the floor warping and checking EVERYWHERE? The way he measured, he was finding that the tops of the warped areas are not level. Well no kidding. The floor is warped! He was nothing but a patsy for them. That was over 2 months ago. They finally called me today and said that they were not going to do anything, based on the "experts" report. I begged them to consider coming to an agreement with me and they said no way. well, I have an attorney all ready to go after them and this will end up costing them far more than the $3000 I paid them for the floor. If they reads this: It's too late! I asked you several times to work with me. Now you can deal with my attorney and he has an incredibly successful track record in things like this.
Bill A [returning]
- Gallup, New Mexico


---
2005
I have gaps about the width of two quarters in my bamboo floor where some plans have shrunk unevenly due to seasonal variation in ambient humidity. Relative Humidity where I live varies from 20 per cent to 80 per cent.

My hardware store guy says to use a coloured wood putty (comes in a tube and or jar) to fill the gaps.

Has anybody tried this?

What would happen when the relative humidity goes up again? Will the planks buckle?
Sid V
[last name deleted for privacy by Editor]
- Atlanta, Georgia
---
2006
I would be interested in joining any class action suit. I was mislead about the hardness and have been very disappointed with my new bamboo floors. they are less then a year old already need to be resanded.
Mary C
[last name deleted for privacy by Editor]
- Hartwell, Georgia
---
2006
I too am dealing with the bamboo flooring nightmare. I wish I would have found this site last week. Just had gorgeous bamboo floors installed 2 days ago and I could not be more disappointed with the strength of the product. I just called the manufacturer and they basically said that they can't help me and that I can't add any type of finish to the aluminum oxide to make it stronger. If you do not have pets, kids, never drop anything, weigh less than 100 lbs. (and you'll still need to tip-toe), and never plan to wear shoes in your house again, then I would suggest this product. Otherwise, please do not waste your money.
Ariel G
[last name deleted for privacy by Editor]
- Columbus, Ohio
---
2006
Here is a website that may be useful in getting some satisfaction from bamboo flooring manufacturers and dealers.

bamboo-floors.blog-city.com

There is power in numbers. this product is flawed and the manufacturers, importers and dealers should be held accountable.
Bill A [returning]
- Gallup, New Mexico


----
Ed. note: Sorry, that site is apparently no longer functional
---
2006
I read this thread the same week we had our bamboo floors installed in our house and it made me quite nervous. Then I read Mollie F's post above about the brand of their bamboo floors (Established big name flooring company that's been in business for over 125 years) which is the exact same brand I have (and same style - horizontal natural). Her positive review was a bit comforting although I was still concerned from the numerous negative comments about bamboo.

It's been 6 weeks and I have to say that I absolutely love these floors. Yes, there are a few scratches. Yes, I've dropped a couple things that dinged the floor. But I also dropped an item on my wood dresser recently and that dinged as well. Overall, these floors have held up very well and look absolutely gorgeous.

We just had our housewarming party with about 20 ppl in attendance. Tons of foot traffic (with 3 kids running around) and the floors still look absolutely beautiful.

I agree with Mollie in that the brand makes a big difference. We went with the "brand name" option because it was a reputable company among the dozens of small unknown vendors. Even the flooring guys tried to push a generic brand on us and we didn't budge. I can say we are very happy we made the choice we did.

So, my suggestion is, if you haven't purchased/installed your floors yet, do your homework and go with a company that is reputable and backed by a solid warranty. Sure you'll pay a little more, but that price is far less than what you'll have to pay in headaches, aesthetics, and repairs later on.
Dave T
[last name deleted for privacy by Editor]
- Hermosa Beach, California
---
2006
It may be the type of finish on your flooring. I read some interesting info regarding the various finishes used on bamboo floors. The web site that furnished this info is duro-design.com - they manufacture their own bamboo flooring. Wow, I'm really glad I came across this site before I purchased bamboo flooring for my kitchen.
lori r
[last name deleted for privacy by Editor]
- spokane, Washington
---
2006
I had bamboo flooring installed 8 months ago. Already it's splintering and cracking. I even ended up getting a 2 inch splinter in my foot. This is becoming a hazard. I can't get anyone to respond at either the manufacturer or distributor where I purchased the flooring. Does anyone have any ideas how to get a response? I sunk way to much $ in these floors to let this go lightly.
Miki H
[last name deleted for privacy by Editor]
- Henderson, Nevada
---
April 26, 2009
My wife and I had 800 feet of strand woven caramelized bamboo flooring, with an aluminum oxide finish, professionally installed. We did a ton of research before making our purchase. Our floor is so hard and so dense, our installer said it was the hardest floor he had ever installed, and it was a pain to install. We love the way it looks, and it is extremely hard, 3000 on the Janka hardness scale; twice as hard as oak. We've had the floor in for several months now, and no problems with denting or scratching. During our research for a solid bamboo flooring product, we came across a ton of low quality soft bamboo products. Because bamboo is so new, there is a lot of variance in the quality of the product that's out there. We also have a friend who installed over 2400 sq feet of bamboo in their house, and they are not experiencing any problems either.
Regards,
John Trudeau
[last name deleted for privacy by Editor]
---
May 29, 2009
I recently discovered your site, and saw the many postings relating to Bamboo Floor nightmares with Aluminum Oxide finishes. I am the third generation in the hardwood flooring industry, and have worked every avenue of this field. Here's what I have to say- A vast majority of the bamboo flooring which has come to the U.S since the introduction are coated with acrylic finishes, and while they may or may not have some content of Aluminum oxide; It is the ACRYLIC FINISH that is the bane of this flooring material. Yes, bamboo is tough, dent resistant, looks cool,etc. etc. etc.
Here's the bottom line. With any wood or laminate flooring; it is the finish which you are walking on that must be able to stand up to being walked all over by people and pets.
Things get dragged across them, etc.
When manufacturers began aluminum oxide into their finishes, it increased the time span that the floors were able to wear before any refinishing was necessary. However, acrylic has never been a suitable choice for a flooring finish; whether or not there is aluminum oxide in it or not, it does not matter. I used to dread any bamboo installation, because I could hardly install the floor without scratching it. I would steer people far away from these floors as possible. That's history. To the point about aluminum oxide finishes themselves: When these finishes started to be used throughout more of the industry, the introduction was great, but what happened thereafter was not. Homeowners, slowly but surely, would wear the finishes enough that they would decide it was time to freshen them up and have the recoated, otherwise known as a " buff and coat " or a screen and recoat.
Houston, we have a problem ! The floors would get recoated and depending on a number of variables, the fresh finish would begin to separate from the original; sometimes in flakes, other times in LARGE FLAKES, even in large sheets. The consumers were mad, the site finish crews were baffled, stores lost customers, money, and lawsuits. Everyone was pointing fingers at who was to blame for this disaster. The common denominator was Aluminum Oxide finishes. Nobody had any education as to how to approach refinishing work when that time came. Nobody had a solution, except to drum sand the floors and completely remove the unwieldy aluminum oxide finish. This was a complete nightmare! Flooring stores, employees, and sub-contractors all work very hard to establish a good reputation for themselves and their work. There were long-time clients who abandoned the businesses they worked with; and of course people talk. When the talk is good, it's a boost for any business. When it's bad; it seemed like word could not travel any faster. Well here we are today in 2009. Several companies have systems to be able to recoat wood or bamboo flooring with Aluminum Oxide Finishes. My personal choice is a system by Bona Kemi, called the " prep and recoat adhesion system " or just prep and coat. They post detailed instructions as well as a full video of how to use this system on their site. There are other manufacturers producing fine products which accomplish the same desired results.
In some cases, if foreign chemicals or cleaning agents have been applied to the floors; they may have to be fully sanded and then refinished. It's best to do a test area in a non conspicuous area, but an area that would have receive the same treatment as all the rest; as it is unlikely the broom closet received the same exposures as the main areas of the floor. No matter, I ALWAYS EXPLAIN TO CLIENTS- there is some risk that the new finish will not bond in the manner it should, as one particular spot or area may have had exposure to something that will prevent the new finish from bonding. I have only had one job where there was a bonding issue utilizing this system which was due to missing a spot with either the pad or the prep spray. It was quickly resolved to everyone's satisfaction.
Regarding bamboo flooring: There is only one manufacturer's bamboo product I will sell regardless of whether I lose a sale or not. It is pricier than many, but I always know what I am selling; my customers are safe, my reputation is safe, the final invoice will be paid, my customers are going to love the floor and recommend me to others. I hope this will help those in need of answers, and educate many.
Robert Knupp
Flooring sales / service - Naples, Florida
---
July 19, 2009
I have been doing a lot of research on bamboo floors, and although I do not claim to be an expert on the subject (I am just obsessed with internet reviews prior to spending my very hard earned money), I feel as though a lot of the negative responses to bamboo flooring have a common denominator - the inexpensive end of bamboo flooring has many problems!

From all the reading/research that I have been doing, it seems that all things need to be considered when deciding on bamboo flooring:

1) Laminate will not perform as well as solid bamboo or engineered bamboo.

2) Types of bamboo: some are harder than others, and there are more than 1000 different types (moso seams to be one of the harder types).

3) Grain/Colors: vertical grain is harder than horizontal grain. Common colors with either vertical or horizontal bamboo are natural bamboo and carbonized bamboo, of which the natural bamboo is the harder of the two colors. Strand bamboo is harder (by far!)than either vertical or horizontal, and comes in several colors!

5) Harvesting: The number of years that the bamboo is harvested. 5-7 years is best - anything harvested earlier is much softer.

6) Finish: It seems that the better ones have either a bona kemi finish or a German klum finish. Repeated (many!) thin coat applications, seems to provide the best finish.

7) ISO certification: a company that recognizes standards and helps ensure quality products and services on an international basis.

8) Installation: There are a lot of people out there that install great products, but if the install is not done correctly, it becomes a nightmare!

So, my overall opinion on bamboo flooring is - you get what you pay for. Scrimping on the cost usually means sacrificing quality. I have come to the conclusion that all of the things that I have mentioned above contribute to the quality of the product and are important things to consider when buying bamboo. I think what was really helpful to me was googling 'hardwood hardness comparison chart' and 'janka ball test".

No, I am not a fan of the big box stores. Although I do purchase a number of things from them, I have my limitations as far as what things I will purchase from them. Bamboo flooring (or any flooring) falls into the category of "never", along with windows, siding, etc. To me, the big box stores are for hardware, landscaping maintenance items, etc.

As far as a couple of postings about 'taking the advice of the big box store experts'. I feel sorry for them, if they think that the experts work at those stores. The majority of the people that work there are in high school, college, or are people that are working there part time to supplement their other income. Most people working there have no training in specific products, and are just hired off the street as sales help and maybe a little bit of experience with general information.

For that matter, even trained sales reps working in a specialty field are oftentimes misled about a product from the manufacturer. Some may just want the sale and almighty dollar, but I do believe that some are just plain uninformed or even misled.

Keep in mind that the product world revolves around marketing. There will always be the 'here today, gone tomorrow' companies that don't care about the consumer and will sell anything they can make a buck on. Additionally, there are many big companies that have been around a long time, and offer a really reputable, quality product that is wonderful and sold in reputable stores, but will also manufacture a lesser quality product, often times with the same name, that is mass produced for the big box stores. Of course, the manufacturer wants a segment in every market. Money makes the world go round.

It is ultimately up to the consumer to really research the products that are available before making a decision. My personal preference is to wait until a product has been out for a while, see what sales reps are saying, talk to installers to get their opinion, then follow it up with a bunch of (unbiased) reviews. Most newer products on the market have little quirks that are either improvised and improved upon in time, or or are so bad that after a short (or medium) run, they fail the market entirely. Keeping in mind that there is a market for every price range.

My final conclusion? I have still have my kids, my pets, and my (no longer clean or white) white carpeting. I have gained a lot of knowledge, and I do believe that there is a good quality bamboo floor (of which I don't believe I am allowed to name on this website). Even with my business licensure that provides me with access to a pretty decent discount, and an acquaintance/friend that installs floors and will provide very inexpensive installation, I will have to wait until next year to shell out for the quality bamboo (for anyone that is interested - the estimate for the bamboo, after my discounts - just over $12,400 for 1,728 square feet, includes underlayment, and all necessary thresholds, stair nose, etc - installation not included).

Hope I have been helpful.
Jeanne Spors
- Muskegon, Wisconsin
---
July 21, 2009
Has anyone else experience our problem? We have brown spots (about the size of a dime) appearing on the surface of our floor. With time they spread down the length of the board. They stay confined to that board and do not spread to the next board. Unfortunately, we now have over 50 boards effected and visually the floor looks worse and worse with each passing week. Having removed one of the boards, it shows the brown discoloration in all the way thru the depth of the board. If you have any information about this problem please let us know. Thanks,
Nelson R
home owner - Bellevue, Kentucky
---
August 20, 2009
I too have new scratched bamboo floors. Any advice on making the biggest scratches less noticeable would help.
I read several people are having issues with the glue the installers left on the floor. Ours told us to use charcoal lighter fluid to remove the glue. It works fine but you're not supposed to use any type cleaner or water on the floor so you have to live with the smell for a few days. It would be nice to find some kind of cleaner for these floors to make them look better with all the scratches.
kathy robinson
- rossville, Tennessee
---
September 11, 2009
I was thinking of putting bamboo flooring in and now probably will not
Tomy Rose
- Washington
---
September 27, 2009

I have read all of the postings and find it interesting that no one mentions the brand of bamboo that was installed. There is no way to evaluate the comments.

Eric Niederhoffer




- Shiloh, Illinois





---

September 28, 2009

Hi, Eric. Sorry. We hope you can gain something from this page, but we can't offer what you'd like. Allowing people to commercially benefit from postings on an internet full of spammers and phishers drew shills posing as satisfied customers like red meat draws hyenas. So many postings were from fictitious names that we found it necessary to remove the commercial benefit of fictitious postings, and delete those postings. For brand comparisons please go to Consumer Reports, Better Business Bureaus, Attorney General pages, etc., where the reviewer isn't essentially anonymous.

I understand that when you're looking for brand comparisons this page doesn't fill your need, and I apologize for that.

Regards,




Ted Mooney, P.E.




finishing.com - Pine Beach, New Jersey




Striving to live Aloha




---
October 11, 2009
Had a bamboo floor installed in my kitchen almost 8 yrs. ago. The floor installer talked us into it, saying it's the hottest new flooring...won't scratch, much harder than oak. He even invited us to his home where he just installed the same flooring. We went and looked and were so impressed. Well the 40 year old oak floor in my dining room looks better, and we had it refinished 10 yrs. ago. Anything dropped on the bamboo floor will dent, and dirt or sand on shoes will scratch the finish. Some rainwater got into the seam of the floor by our back door and there are strange looking stains in that area. I'm now at the point where I need to call in a professional to refinish and can't even imagine what that will cost. This floor is beautiful when brand new, but very quickly looks like garbage.
Colleen Simon
- Jackson, New Jersey
---
October 12, 2009
Sorry all the complaint about the bamboo flooring, but certainly all your guy's need to do more research, because if one of your guy bought the bamboo through the Big Box Stores or lower quality products then you guys will have thing of problems.

In Canada good quality bamboo cost almost 5 Canadian dollar, and depending which kind of the bamboo your guy buying too.

Hope your guy will learns from the mistake.

Take Care
Larry K
- Kingston, Ontario, Canada
---
December 6, 2009
Bamboo is to the flooring industry what a certain type of siding was to the exterior siding industry twenty or so years ago. It looks beautiful, is reputed to be super hard and wear well, answers the call for "green construction technology", etc. However, before the installation is complete, the inherent defects with this product quickly become apparent. The have been identified and discussed in minute detail throughout this thread.

We just completed a year-long renovation and addition to our home and installed 2400SF+ of "espresso" bamboo flooring throughout. In turn, the overall woodwork finishes, paint palette and interior furnishings theme were built upon the color of the bamboo flooring. My wife and I have been involved in the development upscale residential and resort housing for over 30 years. Due diligence is SOP for everything we do and we researched and evaluated all of the products, materials, subcontractors, etc. that have been used in this project. This is our "last rodeo" and we poured our heart and hard-earned money into doing it the way we wanted it and doing it right.

All of the comments and observations contained in this thread are resoundingly familiar and we can echo everything that has been said about scratching, denting, flaking off of the flooring at the butt and side joints, etc.

We did everything by the book, used quality products, and had the flooring installed by a family-owned company that is highly sought after to do major flooring restorations and installations in historic homes in our area that date back to the 1700's. We went above and beyond what was necessary to insure a flawless and long-standing installation; installed new floor joists throughout the first and second floors; used ADVANTECH subflooring and screwed it to the joists; installed the vapor barrier as specified by the flooring manufacturer; and, glued the bottom of the board and toe-nailed every board into the "groove" in the adjacent board.

We realize and admit that we made a HUGE and COSTLY MISTAKE by installing bamboo flooring throughout our house. We are now beginning the discovery phase of what the level of liability will be and where it lies. Fortunately, due to the size of the flooring and tile subcontracts, we have the support of our supplier and installer. Our product was manufactured in the US by a reputable company, which gives us an entity to pursue.

As the saying goes ...... "stay tuned"

Considering we have resided in a construction zone for 14 months already, we have cancelled all entertainment plans for the holidays and are preparing to "dig in" and persevere in the resolution of our flooring problems
Robert Miller
Real Estate Development - Mt. Pleasant, South Carolina USA
---
December 19, 2009
Update on my recent post regarding disaster with bamboo flooring. As with the overwhelming majority of posts on this matter, we have / are incurring scratches, dents, dings, chipping, cracking, etc. throughout our recent (8 - 10/2009) 2400SF+ installation. Our floor has been down less than two months, and it looks like it has been installed more than 20 years.

The supplier (also coordinator for installation) arranged for an independent inspection. Inspector appeared to be qualified and experienced and did an initial thorough interview with me and performed numerous tests, inspections, measurements, took pictures, etc.

We have now received a copy of the report,forwarded from manufacturer to supplier, which stated there were no problems with the bamboo flooring. In turn, the manufacturer and supplier have stated they have no responsibility for the current or future condition of our flooring.

My next step will be to engage my own inspector(s) as well as legal counsel to pursue this matter. I will also be very interested in joining a class action law suit as suggested by other "posters".

This lawsuit should also name the manufacturer of the aluminium surface finish that is applied to the bamboo. It appears that representations have been made that this treatment contributes to the "hardness and wearability" of the bamboo wood. However, is also appears this is where some of the initial breakdown in the flooring material occurs.

I feel we should "peel" this issue back one layer at a time -- surface treatment, bamboo material, hardwood backing on the bamboo planks, etc. The more due diligence we conduct in preparation, the better we can discuss this matter with the attorneys as we look for representation.

Robert L. Miller
- Mt. Pleasant, South Carolina USA
---
December 30, 2009
Yes it sounds like we all have been GOT. I feel like a dummy for falling for this sales HYPE. I'm a local contractor and installed vertical bamboo flooring through out the majority of my house thinking at the time increase in home value for resale. I started noticing scratches gouges cracking immediately. It has been swelling now causing gaps that look like a child installed the flooring. I was told this flooring was very resistant to drawing moisture and that it had the hardest finish out by 25%. I am very interested in hearing about some sort of legal way to get this floor replaced $2500 for a floor that after 6 months needs replaced. I am ready to put the house on the market not knowing what to do with the market so bad now I got a floor that I thought was going to help sell the house is now causing me to hold off on getting it listed. If anyone has any advise for me please let me know
Thank You and I hope we can find a end to this "Green" Problem.
Dustin Bennett
- Winfield, Kansas USA
---
This is a great feedback forum but honestly - if no one is allowed to mention brands then what's the point? I'm looking at bamboo flooring but nothing said here is helpful at all to anyone who's trying to research whether or not to buy the product.

95% of the opinions are negative, but how would we ever know which products those are related to? Same with the good opinions.

Who's ever heard of a review that doesn't name the product? It's silly.

Melissa B




- Toronto, Ontario Canada





---

Hi, Melissa. I can't really disagree with you, but even still --

1. We asked you to post your full real name but you didn't do so; you gave us no address, and you used a free disposable e-mail address. When others do the same, how can I possibly know which postings are from shills as so many are, and which postings are brand assassination by competitors as many are, vs. which are from legitimate customers? What good are reviews when many are phony? Post your full name & your street address so we can verify it, then we'll be happy to post your opinion of individual companies.

2. People often decide whether they do or don't want a mammogram without naming the particular doctor, or a hybrid car without naming the manufacturer, or a fur coat without naming the furrier. They may decide whether to choose a bikini vs. a one-piece bathing suit without a review of Jantsen vs. Speedo vs. LL Bean. Similarly some people find value in a discussion of bamboo flooring without us discussing the quality control systems at different vendors or the dispositions of particular sales managers.

3. We're trying to serve your interest to the degree possible, but I know *nothing* about bamboo floors -- how can I "review" different brands? We've continuously suggested that people check with Consumer Reports [affil. link to book info on Amazon] for appraisals of specific products, Better Business Bureaus for information about retailers, states Attorney General or Consumer Protection Bureaus about complaints against suppliers -- and some of the reviews on Amazon include real customer names. We've offered to connect people for class-action suits, and to steer this traffic to anyone who wants to run a forum about bamboo floors (only to have that traffic all bounce a month later when the person lost interest).

Start a blog and we'll forward unedited postings to you. Otherwise, it's an imperfect world and this is the best I know how to do. Sorry!

Regards,




Ted Mooney, P.E.




finishing.com - Pine Beach, New Jersey




Striving to live Aloha




---
February 9, 2010
Bamboo has been a staple construction wood for over 3000 years it is one of the most desirable materials for simple structures because of it's fibrous structure. It is easy to manipulate, and incredibly strong. For this reason, I chose a vertical bamboo floor for my loft condo. I have had no problems with my floor, except some minor separation between a couple boards. I have experienced the same problem with a cutting board I purchased. Anyone know how to deal with warpage?
JR
Jeff Reynolds
Decatur, Texas
---
February 17, 2010
I too have the carbonized Bamboo floors-had them installed 4 years ago, and even though they are beautiful and unique, I have SEVERAL scratches and gouges and marks left by vacuuming. I am actually having 22 of the worst boards in my kitchen and living room replaced today with some left over boards. I was told I could not refinish them though, which I was hoping to do. We do not have dogs but have cats, and even their playing scratches the floors. We are not rough people on the floors either. I still love them but hate looking at all the scratches from regular wear and tear, especially when the sun shines on them all! Even though I put cardboard under my refrigerator during a recent cabinet installation, the floors are still gouged!
My 2 cents...
Pam Paul
- Dover, New Hampshire
---
February 22, 2010
It's such a relief to see so many others having the same problems I am having with my bamboo floors. Everyone always talks about how great bamboo flooring is, but mine is nothing but trouble. It lost its shine immediately, has billions of scratches all over it, and is warping/cupping even with mats to protect from water. I read through a bunch of the comments on here, but no one seems to have an answer for to these problems aside from re-finishing all together. I noticed that some people have not had problems with their floors and I'm guessing that is because they had a better polyurethane coating? I understand that I won't be able to get rid of the scratches and gouges, but is there any way to make it shiny or to not see every little smudge and mark on them?
Lili S.
- Philadelphia, PA USA
---
March 5, 2010
I am considering purchasing Bamboo flooring and installing myself. Have bamboo flooring materials improved greatly over the years? The reason I ask is that the two samples I brought home (both braided strand bamboo samples, supposedly the hardest) stand up very well to my torture testing. True, when I drop a can on them with some force, I can get a slight dent, but not near as bad as what I expect from a typical hardwood floor. I pounded on them with the end of car key and could only make the slightest marks in the finish with no denting. Finally, I dropped a sharp knife point on it, and it did penetrate the surface. We have dogs so we need a durable flooring. We also plan to cover the kitchen, as well as two entry ways, so we are concerned about moisture damage (which is why we are shy about using a manufactured floor). Based on my observations, the high quality stranded Bamboo samples we have looked at seems like a good alternative. Does anyone agree or has anyone had a good experience? Or do we need to rethink our options, none of which seem all that good.
Steve Macy
- Cincinnati, Ohio, USA
---
March 12, 2010
I have used bamboo veneer with great success on my wooden surfboards. This is a much more testing environment than floors.

I finished with 4 coats of clear 2 pot marine urethane paint. The paint had to set with no direct sunlight then was left to cure for a week. I don't use the boards for 2 weeks

to be sure ... to be sure ...

The paint I used is really expensive. How long do you want your floors to stay pristine ? Spread out the cost over the number of years and it is cheap.

The urethane stops the scratches. Whoever thought the bamboo (or any wood) would be impervious to scratches.

Hardness is resistance to dinging (deformation when struck), not necessarily scratching

I got a very small ding from hitting a rock really hard, which would have caused major damage to a standard plastic surfboard.

The hardness of the bamboo is outstanding and the scratch resistance of urethane is outstanding.

Colin Tree
- Brisbane, QLD, Australia
---
March 24, 2010
Wow, wow wow.

Okay.

Let me just start with this.

I had bought vertical and horizontal bamboo flooring with that oxi coating. It was suppose to be the next new up coming thing and good for environment since is all made by grass.

After installing, I must say, it looked beautiful.

The wood itself , I agree too, is much stronger then regular hardwood, but, what I do not agree with is that the top few layers of all this bamboo flooring is NOT Strong.
In fact, my opinion, it is very soft.

2 weeks after flooring has been laid, you can see nicks and scratches .
All it was is just walking around, and most of the time is with shoes off.

Now, I got deep scratched,gouges and worst of all? NO REPAIR COATING? is being sold to repair this, which I find very disappointed and sick to my stomach about.

You would think the companies who make this product would have repair bottles to fix the oxi layers.

I have laid bamboo flooring in 3 rooms so far.
I have 1 more room and now I am debating to install. I had bought all this flooring as well.
It makes me sick.


Yes! The flooring would look beautiful all the time. If you never had to walk on it or move things around on it.

Now I'm stuck with dings, and scratches , gouges that cannot be fixed and I'm really upset for the money spent on the flooring itself, thank goodness I saved $$ on installing it myself.

I'm not sure how I can update this with a link, since no links or emails can be included.

To those of you wondering. Should you by Bamboo flooring?

The top few layers are very soft and will be scratched and dinged easily. No easy answer for that, I'm sorry to say.
Mike Pic
- hudson, New Hampshire
----
Ed. note: If you want your email address printed on this page, Mike, we're happy to put it here.
---
March 31, 2010
I'm just about to make a purchase when I came across this thread. I'm curious to know what brand of bamboo flooring everyone is having issues with. I currently have a sample of one. Based on the sample, it seems more durable then what's being said but it is a 2x2 foot sample. This bamboo is multilayer that can be refinished a number of times, not that I want to have to do that over some scratches. My floors would be nailed down, so I'm not too worried about warping. Fading and scratching is my major concern with our 2 50+ lb dogs. Then again scratching will happen with any wood flooring. We had oak in our old place and it was great for hiding the scratches but they were still there none the less.
J Phelan
- Chicago Illinois
---
March 2010

Hi, J! Sorry that people find this thread non-useful when it can't praise specific companies and trash others, but in an internet world choked with spammers and phishers, doing so has continuously led to shills posting as satisfied or dissatisfied customers, and a constant impossible struggle to filter out real people from posers. Allowing commercial profit from semi-anonymous postings is chumming for sharks. For specific brand comparisons you must go to Consumer Reports, Better Business Bureaus, or friends & neighbors who have dealt with the companies in question. It just doesn't work in a public internet forum. Apologies.

Regards,




Ted Mooney, P.E.




finishing.com - Pine Beach, New Jersey




Striving to live Aloha




---
April 7, 2010
Bamboo is great if you buy it from an ISO/CE Cert manufacture.
It is harder than OAK!
I bought bamboo 6 years ago from a low cost company, it was NOT good.
My neighbor bought some and it is great! Night and Day....
Be sure it is coated with a German finish and is a MOSA bamboo.

Andrew Burley
- San Fran, California USA
---
April 8, 2010
I live in Northern Az. My Bamboo floors were put in about 8 mos ago.
The warping and bowing started after 3 mos. These Bamboos floors are a piece of crap.
Dave Anderson
Home owner - Prescott, Arizona, USA
---
April 19, 2010
I've been a remodel carpenter nearly 10 years now, and a woodworker for over 30. I worked as an engineer in bio-tech for over a dozen years before starting my own company. So I have an engineering background and analytical mind.

I also hold a masters degree in Botany...so I know a little about plants.

My take on Bamboo.

It's a new product in an old established market. It is marketed as being green solely based on the quick growth of bamboo as a plant. This is correct...bamboo CAN grow quickly. The nature of how bamboo is raised never really comes to mind, nor the manufacturing of the flooring.

People assume the stuff on the shelf magically appears as boards ready to use...far from it!

In China where the bulk of Bamboo flooring is produced, demand for this product has lead to the destruction of native tropical forest to plant bamboo to meet the growing demand, to maximize yield these "crops" are now subject to pesticide and fertilizer use. (Domestic hardwood forest are not) Young bamboo is harvested and used for production...yielding a softer product...older bamboo produces a stronger product. To increase production and PROFIT..this young growth is preferred.

Carbonized bamboo is much softer due the steaming and heat treating to get the darker color. A bit like slow cooking a roast to make in more tender.

The manufacturing process of bamboo flooring is not Green at all (compared to regular hardwood flooring its a mess) Since bamboo does not grow in boards they must be "built" from strips or shreds of bamboo.

The process is something like this:

Cut down bamboo, cut into strips, boil to remove sugars and starch (mold and bug food) dry, boil again in boric acid to aide in mold and bug resistance.

Dry, then pressure laminate with known carcinogenic Urea Formaldehyde adhesive.

Trim, and mill into flooring with T&G profiles, apply finish coat (alum oxide)

Ship product half way around the planet.

Each of these manufacturing steps are performed in Chinese factories with more relaxed labor and environmental regulations than we have here in the US.

Think about how a product can be sold in the US at $2 a sq/ ft...and factor in all the steps and transport listed above. Do you think corners have been cut in regards to "Clean" environmental practices?

Compare this to a well managed forest in the US that has sustainable yields. To produce oak flooring (which is stronger than the Carbonized bamboo per wikopedia Janka hardness listing, Even the natural bamboo is softer than Maple and Hickory two attractive Domestic Hardwoods)

For domestic hardwood flooring, the tree is cut, dried, milled and your done.

All the energy to boil or steam the bamboo multiple times, the production and use of chemical treatments and adhesives are non-existent.


If "green" bamboo is installed and later removed because the durability sucks...and an oak or Maple floor is installed in its place...How can 2 floors be green? Add all the old bamboo to a land fill and your are even further down the green scale...

Simple advice Avoid Bamboo in the first place...Install some nice domestic hardwood or even some imported exotic hardwoods. Extreme longevity is the greenest. I installed Jatoba (Brazilian Cherry in my home) its Janka rating is 3650...over 3 times that of Carbonized bamboo....and twice as hard as "hard maple" it will last 100's of years...I have refinished oak floors that were in some homes for over 50 years...with a new top coat they can last anther 50.

I just read online that many hardwood forests are being sold off and removed from "production" because US demand for Bamboo has depressed the oak market so much that the land owners are looking for more profitable ideas for their land.

So not only has the demand for Bamboo, caused native forest destruction abroad, to make room for bamboo farming. It has also led to the destruction of our own forests...go figure?
Kevin Stevens
- Nederland, Colorado
---
May 12, 2010
I had bamboo flooring installed throughout. I use a wheelchair full-time and was told bamboo was the best option. Three days after the installation, the floor was a mess. You could see all the tracking from the wheelchair, hundreds of scratches from the dogs, etc. I was furious. We moved out of the house for two weeks while they came in to refinish and reseal the floors. This is a PITA with the dogs, the wheelchair, etc.

Moved back in and a few days latter, same issue.

Had the floor redone a THIRD time. Moved back into the house and within a week the floors started to buckle. We were then told we needed to install a moisture barrier, which we've never had and never been told we needed, despite 25 years of oak floors.

Had the moisture barrier installed. Floors continued to warp, buckle and within a few weeks, you could again see every footstep, every dog paw and and ever movement of the wheelchair.

I had the bamboo stripped out of the house and had hardwood put down in its place. All in all, a year of my life plus about ten years of annoyance, by the feel of it.

I hate bamboo and do not recommend it for anybody under any circumstances. Don't waste any more of your time. I don't know what the problem is, but it is very effective to phone a lawyer, threaten to sue and insist on the installation of a floor that won't make you crazy.
Pam Warner
- Charleston, South Carolina, USA
---
May 17, 2010
WOW! Should have looked this up sooner. I had 800 sq ft of solid horizontal bamboo (w/ 25 yr warranty) delivered last Wednesday to be installed today. The prof sub-contractor installers arrived this am, counted all my items to insure everything was there.... then opened up a case to check the specs. When they did this, the box flew open (as if to breathe) to all of our surprise. They proceeded to open 6 more cases, they all did the same thing. At least half of the planks in each box were ALREADY bowed or bent in some way. He stated he could not install, called his boss... who called the big box store I purchased it from. Turns out, they will let me return them BUT want to order me a "special order" of them instead. I declined. And am now looking for other flooring options. I am so disappointed..... really loved & wanted toasted bamboo floors.
Kanema Rivera
- san antonio Texas
---
June 6, 2010
This has been a very interesting thread to find as my wife and I begin our search into flooring options..

For kicks, this afternoon my wife and I picked up some more samples from yet another store. This time we went for the high-end stuff, and got a Red Oak (one of the ones heavily advertised with the long warranties, blah blah blah) and a Strand Bamboo (Natural color, non-carbonized).

Then we did our favorite test - hand the samples to the kids and told them to bang all the pieces together until they got bored. Edges to edge, corner to surface, whatever.

The Strand Bamboo had almost no damage, while the Red Oak looked like, well, two enthusiastic kids had been banging away at it with something hard for 20 minutes.

I experimented with a steel scratch awl and flathead screwdriver for serious scratch tests, too. And if the sample I got is representative of what I'd actually get, the Strand Bamboo is going to get purchased in a few weeks.

So there seems to be a lot of variance. Even if you don;t have two youngsters handy, I'd recommend getting samples of the pieces you're interested in and see how much abuse it _really_ takes. Then hold onto that sample, if you like it enough to buy it, and use it as a comparison when you get the rest. that way if the sample isn't representative you'll have more to demonstrate to an attorney.

Now I just have to continue on my quest of curiosity to learn more about dealing with the steel awl scratches my kids will undoubtedly put in it ("But Dad, we saw you do it...")
Bill Schongar
- Nashua, New Hampshire USA
---
June 16, 2010
I have approximately 500 sq. ft. of Horizontal Bamboo flooring in the upper floor of my home. It was professionally installed and nailed down to our 5/8" ply-wood decking. The decking was re-fastened with proper screws before the bamboo was laid.

Since the very first day it was installed we have experienced a horrible crackling sound when we walk on the floor. Not a creaky sub-floor sound, but a crackling sound that I have never heard before on any wood/engineered floor. It happens throughout the entire bamboo surface, and decreases slightly after you have repeatedly walked over the same surface. Two and a half years have gone by and the crackling remains exactly the same if not worse.

Has anyone experienced anything similar with their floor? Were you able to seek recourse?

Both the distributor/manufacturer and the retailer/installer claim no responsibility - apparently "that's how their product performs". I am not satisfied with this response and have contracted the services of a professional wood floor inspector. We'll see how it goes - I refuse to bow down on this one!
Ryan Brown
Home Owner - Toronto, Ontario, Canada
---
June 18, 2010
A different problem with bamboo flooring: Installed pre-finished, carmelized high quality (supposedly) bamboo flooring about a year ago. Black gook is appearing at the edges of the planks, in no particular pattern and in random locations throughout the house. An exception to the "randomness" is that every threshold has it. The installer is going to pull up some boards (replacing them with leftovers) and send them to the manufacturer for diagnosis. The installer says he's never seen this before. Have any of you?
Sandi Gurowitz
- Kailua, HI USA
---
June 20, 2010
we just installed dark bamboo floors and it has been a nightmare! So many scratches and marks its insane! And cleaning it is impossible! We wasted so much money on these floors and cleaning it and fixing it and its only been 2 months!
Liz Stephenson
- west des moines Iowa
---
July 7, 2010
OMG, thank you all so much for your stories! I had considered laying down about 640 sq/ft of "Bamboo Spice" down for my first floor when I stumbled upon your thread from Google. I'm so sorry all of you had so many bad experiences, and I'm going to be avoiding bamboo all together.

After reading your posts if I was someone with a bamboo horror story, I'd take the following steps:

1. Contact the seller
2. Write a letter to the seller's administrators
3. Contact a lawyer
4. Start a class action lawsuit

I hope you all the best!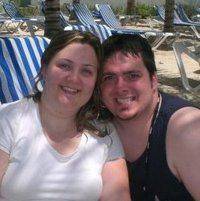 Mario Halkyer
- York, Pennsylvania, USA
---
July 10, 2010
We have strand carbonized bamboo. Some is good and some scratches easily. Knowing that the aluminum oxide turns white when scratched tells me that the scratch is allowing light to be reflected more readily when reoriented by the trauma. The trick is to get the light to not be reflected. My experience with other oxides weighed in here in the choice of things to try on the scratches. For light small scratches a prismacolor marker =>
that matches the color of the floor has been helpful. May need reapplication after a few floor cleanings. Colored wax used to hide cabinet scratches not helpful and likewise with crayons. Deep scratches are made far less visible (invisible except for the fact that the area is dull where light hits it and not shiny like the unscratched floor)by putting baby oil on a swab, running it along the white scratch and rubbing off the excess with a soft dry cloth. Minwax wipe on poly did not work but Minwax paste finishing wax applied according to instructions was good for shallow scratches but not as good on deep ones. Nothing worked as well as the baby oil on the deep gouges. My caution here (maybe you floor refinishers out there can weigh in here) is maybe the oil would affect later sanding and refinishing attempts by not allowing water based finishes to adhere? I think you should only try these things if your attempts at litigation have failed or you don't want to lawyer up and just want a cheap and quick way to make the floor look better. Putting things other than a damp cloth on your floor may cause the flooring seller to deny a claim.
Lee Trotman
- Exton, Pennsylvania, USA
---
July 28, 2010
I INSTALLED HORIZONTAL CARBONIZED BAMBOO IN MY KITCHEN 7 YEARS AGO AND IT HAS HELD UP FROM CUPPING BUT SCRATCHES HORRIBLY I WAITED ALMOST A YEAR BEFORE INSTALLING IT IN THE REST OF THE HOUSE IT WAS TONGUE AND GROOVE NAILED DOWN WITHIN 6 MONTHS CUPPING STARTED THE MANUFACTURER AND THE FLOORING COMPANY INSPECTED IT AND SAID IT WAS WATER DAMAGE WHICH IT WAS NOT I HAVE BEEN IN LITIGATION FOR 5 YEARS THE FLOORS LOOK AWFUL SCRATCHES FADING AND CRACKING HAVE OCCURRED EVERYWHERE I AM INTERESTED IN A CLASS ACTION SUIT AND HELP FROM ANYONE IN THIS AREA AND BEYOND FOR HELP ALL OF THE CLAIMS OF HARDNESS NOT SCRATCHING EVERYTHING WERE TOUTED TO ME TO AND I WORKED FOR THE FLOORING COMPANY I WAS TOLD I HAD 25 YEAR WARRANTY NOT TRUE TO ANYONE OUT THERE WHO HAS ANY IDEA ABOUT BUYING THIS PRODUCT don't DO IT IT WILL CAUSE You NOTHING BUT GRIEF I KNOW IF ANYONE CAN HELP PLEASE HELP!
judy balcom
- tybee island georgia usa
---
August 4, 2010
SOME OF YOU CLEARLY HAVE A MISUNDERSTANDING ABOUT WOOD. WOOD IS GOING TO SCRATCH REGARDLESS OF THE HARDNESS. IF YOU HAVE BEEN TOLD DIFFERENT YOU HAVE BEEN MISGUIDED. WOOD FINISHES WILL SCRATCH PERIOD! SECOND, DEPENDING ON THE BAMBOO YOU PURCHASED YOU WILL GET DIFFERENT HARDNESS. A BIG BOX STORE BAMBOO MAY BE HARVESTED AT DIFFERENT TIME IN THEIR LIFE CYCLE. BAMBOO IS AT ITS HARDEST IF HARVESTED BETWEEN 5 AND 7 YEARS. OUTSIDE OF THAT THEY CAN VARY IN HARDNESS AND BE AS SOFT AS PINE. BAMBOO IS A PRODUCT THAT CLEARLY DEFINES "YOU GET WHAT YOU PAY FOR" IF YOU BUY BAMBOO FOR LESS THEN $3/SF IT MORE THEN LIKELY IS OF POOR QUALITY. I HAVE BEEN SELLING AND INSTALLING BAMBOO FOR A LONG TIME AND NEVER HAD A PROBLEM WITH IT.

GARY M
- MANCHESTER, New Hampshire
---
August 18, 2010
I've heard that you should know how old the wood is to insure the highest durability. If bamboo has not matured for at least 7 years before harvesting, then the inherent "hard" properties are not as they are advertised. Not all suppliers have this information which makes this difficult.
I ordered samples and have beat them up to see which product is standing up to wear and tear.
I hope to order Ming Dynasty Hand Scraped Carbonized Patina. The sample has handled tons of abuse.
Crossing my fingers!
Cher Garb
- Prairieville, Louisiana, USA
---
August 25, 2010
In regard to aluminum oxide, it seems that a lot of retailer's wood options include aluminum oxide as the finish for their wood. So it would seem that if people have an issue with scratches on bamboo with aluminum oxide that the same issues would be on any other wood that has this finish.
Jacob Stacks
- Chicago, Illinois, US
---
August 25, 2010
I work for a manufacturer of bamboo flooring, I am sorry to hear so many bamboo horror stories. Bamboo can be a great alternative to traditional flooring. As another poster said, not all bamboo flooring is the same.

Here are some tips on how to choose great bamboo flooring:

1. Do your homework: Is it traditional bamboo flooring or strand woven? "Strand woven" bamboo flooring is denser than traditional bamboo flooring and denser than red oak. Were eco-friendly adhesives used? Can it be sanded and refinished if you want to, years from now? Can it be installed with radiant heating? Can the bamboo flooring be installed below grade? What is the length of the warranty?
2. If possible, check reviews and testimonials online.
3. Order samples from reputable companies. It will be worth the few dollars spent.
4. Test the samples. Bang things on them. Even run a sharp object across the sample to see how it holds up.

Let's save some trees. Don't run away from bamboo flooring because of some people's bad experience with inferior products. Bamboo flooring can be a wonderful green solution for your next project.
Raynay Valles
- Bensenville, Illinois, USA
---
September 28, 2010
I have installed bamboo flooring in my home and experienced the same issues expressed by others in this forum. If *anything* is dropped on the floor, it dents. If something is dragged across the floor, it scratches. Dog paws scratch it. Children scratch it. My floor has simply not held up with ordinary use.

I am investigating these issues for a potential class action. If you are interested, please contact me. You can Google me if you would like more information.

John W. Davis
San Diego Attorney
John Davis
- San Diego, California, USA
---
January 26, 2011
I see some people have commented about their bamboo flooring purchased from Lowes. I too bought my Natural Bamboo flooring from Lowes. I bought this flooring to replace my oak flooring in my kitchen and the remaining carpet downstairs. The manufacture product information "Mfg. in P.R.C. by USFloors Inc.", "Solid Strand Woven Bamboo, Item # 111207, Model# 602WS, Spice, 36" x 3 3/4" x 1/2".
The flooring installed very easily but I noticed that the tread from the bottom of our shoes was making impressions in the finish (weird). I figured that once the installation was finished I would just need to buff the areas with a damp rag to fix it up, but no. Worse I found that I could scratch the flooring surface with minimal pressure from my fingernail (scratches are white). I immediately told everyone in my family that the dog is no longer allowed in the house and neither are shoes or even bare feet (socks are mandatory). Then while putting away the dishes I dropped a wine glass which shattered on the floor (normal) & left pock marks & indentations if the flooring (not normal).
It took many years of high traffic wear and tear to cause noticeable scratches on my prior oak flooring. We wore shoes and the dog has access to it too. The oak was 16 years old when we replaced it. I only replaced the oak because I wanted to update my kitchen and have just one flooring product throughout the entire downstairs (no carpet any more).
I love the look of my bamboo floor and want to keep it from being scratched up any worse that it is now. What kind of finish can I apply over the existing surface to help protect it long term? I'm not trying to product bash. I do feel stupid buying this product though.
Thank you for your help.
Kerri HARVEY
- Springfield, Oregon
---
February 18, 2011
I too purchased the vertical spice bamboo from a big box store and had a local professional install it over our concrete floor. There are many scratches from my also hyper dogs, but that is not my problem. (thanks for the hint about soft paws) My engineered floor is popping (like gun shots) and not when anyone is walking on the floor or even in the room. The noise has wakened us during the night. We have now discovered splits and cracks in the flooring. We have reported the problem and are awaiting a satisfactory solution. Watch your floor, I hope it doesn't do the same thing.
Jeanie Rice
- Snyder, Texas USA
---
March 25, 2011
I have been in the floor covering field for a long time and bamboo is a joke. I haven't found any that holds up just to everyday wear and tear. The only thing I can tell anyone is to find bamboo that is from a 10 yr tree or older that is the hardest of the bamboo. Most people have problems because they have bamboo from a 2 yr tree and it all comes from China. Bottom line is do not buy bamboo, if you want the look get laminate that looks like bamboo.
Brent Dicks
- Phenix City, Alabama
---
April 26, 2011
I am so relieved to know I am not alone. We purchased a bamboo floor for our kitchen in 2001. We are now are about to remodel the rest of the kitchen and wonder what to do with the HORRIBLE state of the bamboo floors. (Vertical grain prefinished bamboo). The same floor was put in a low traffic bedroom and still looks great...but the high traffic kitchen is a mess. It is as everyone described and explained in these threads.

I came to this site for advice on refinishing but it seems now that I have read every entry....it is not worth it. I appreciate the comments from the botanist/ecologist on the ecological impact of the harvest and popularity of bamboo or lack of true "greenness" of bamboo.

I found a piece of the original floor and called the manufacturer/importer and they were "shocked" that my floor had worn as described here. The owner of the store where we were looking at new flooring said that the kind of flooring coming out of China at the high of popularity of bamboo was very low quality and disappointed many people.

Thanks for allowing this sounding board. It was very educational and has really helped me make a decision. We will not refinish the bamboo. We will put in linoleum.
Andrea Worthington
- Niskayuna, New York
---
May 26, 2011
The Urethane Acrylates being used on bamboo flooring are too hard and brittle.
There are coatings that do not white scratch on bamboo- The UV /Aluminium Oxide coatings are expensive to sand and refinish- some other coatings are recoatable without heavy sanding-light screening with a hard nylon pad is all that is needed-simple and fast, low odour, waterborne.
Alex.Whiteside.
- Port Huon, Tasmania, Australia
---
August 10, 2011
I also installed the Bamboo Flooring in my Kitchen and Dining Room because I was told how durable it is. I installed in July 2007 and immediately noticed how easy it is to scratch/dent this flooring. Yes it looks great, but it doesn't have the durability I was hoping for. I am about to undergo a refinishing project and I am not pleased that I am having to refinish so soon. If I had known how non-durable this flooring is, I would have opted for something else. If the class action get going, I'm in!
Mike Creel
- Smith, Alabama
---
August 19, 2011
We installed 1600 sq feet of engineered bamboo in our home almost a year ago. We purchased the brand based on Consumer Reports reviews. While the floor does not scratch, it has started to show surface cracking (checking) through the finish (aluminum oxide). The manufacturer insists it is a moisture problem, but we have boards that were not installed that have the same cracking. We maintain the house at 30-60% humidity per the requirements of the manufacturer. We have not been successful in getting any warranty service from the manufacturer. Is there any way a recoat could prevent further degradation of the floor? They recommend Bona system.

Word of warning - installation instructions and warranties posted on a web site change over time. When you install a product, print out both at the time you purchase the product. The difference in acclimation required between the time we installed the floor and now ranges from "keep the boxes sealed for three days" to "open both ends of the boxes until the flooring is totally acclimated". Since we have several boxes left over, we have the original instructions from the product. Hate to pursue legal action but may have to.
Nancy Stevens
- Richmond, Texas usa
---
September 8, 2011
I, too have bamboo flooring. I installed it in my mfg. home nearly seven years ago. I nailed it all down, I didn't use glue. I followed all the installation instructions to the letter. The floor still looks beautiful except for a few dents and scratches that happened when the floor was brand new. After we saw how soft this 'grass' (not hardwood) flooring was, we were more careful with it, but we also noticed that it has become harder with age. We also noticed a bit of shrinkage (barely noticeable) so that the joints are not quite as tight as they were originally.

We just did an addition to our home (1000 sq ft) and I had no problem using 460 sq ft of bamboo. Once again, I nailed it all down (over tar paper) and followed the instructions carefully about expansion gapping around the perimeter of the room.

I've installed a lot of flooring, etc., I'm a real DIY guy. I know ALL 'hardwood' and softwood floors scratch and dent, some more than others depending on the species of wood and the particular hardness of your lot of wood. I feel that bamboo is NOT a hardwood, it's a hard grass product that works fine as flooring IF you install it correctly and treat it gently, keep it clean, etc. It's a shame that it's being represented otherwise.

I would like to know what will take out the white scuff/scratch marks however. I have one mark in my NEW floor -once again, this would have happened to ANY wood floor- that's prominent and I would like to be able to hide the scratch a little. If anyone has any proven solutions (I read through the posts here but didn't see anything that really made sense to me) I would love to try them.
Jeffrey Miller
- Chehalis, Washington, USA
---
September 25, 2011
I am a Flooring expert dealing with Solid Wood, Engineered Wood, Laminate and Bamboo. All consumers should educate before purchasing a Bamboo floor. THERE ARE 2 TYPES OF BAMBOO for sale in the Market Place today. Regular Bamboo which comes natural or carbonized and some are stained. They also are Vertical or Horizontal, all being Regular Bamboo sold in Engineered and solid options. Regular Bamboo is about the same as Oak when looking at the Janka Scale.

THE BEST AND ONLY OPTION of BAMBOO I would use is called STRAND BAMBOO. If you do not purchase Strand Bamboo you will experience most of the problems you've read about. If you do purchase STRAND BAMBOO, your floor will be about 100%+ HARDER than Oak. Strand Bamboo is offered in Natural, Carbonized, Tiger, Zebra and Stained.

RED OAK JANKA: 1290
Regular Bamboo Janka:
*Carbonized 1460
*Natural 1630
* = brands that use mature bamboo 4 year minimum

STRAND Carbonized janka: 2789
STRAND TIGER janka: 2895
STRAND Natural Janka: 3000

Brazilian Walnut (IPE): 3680
Art Dixon
- Tyler, Texas USA
---
November 29, 2011
I recently purchased a home which already had bamboo flooring installed in most rooms. I bought more caramelized bamboo and just installed it in the kitchen. I have found that bamboo is not as hard as oak or other hardwoods, and it must be noted that bamboo is a member of the reed family and not considered wood per se. I also scratched the floor in a couple places and I will take care of that pretty soon by buffing out the scratches. I might also put down another coat or two of good varnish, as any floor is only as good as the protective coating. Water based varnishes dry more quickly; oil based varnishes dry more slowly but are a bit more durable. I still like the floor and I am getting used to taking off my shoes or making sure I am not wearing shoes that will cause any damage. As far as warping goes, I was told to lay 15 lb felt under the floor to prevent moisture from seeping up through the floor. If this is not done prior to installing the floor, there is a very good chance it will warp. I was also very careful to use 16 gauge nails in the nail gun and shoot them at the correct angle. The bamboo will split easily if the installer is not careful with the nail gun. Bamboo is a great choice for those of us who like to use renewable sources; however, as with all advertisements, we must take what we read and hear with a grain of salt. I can easily understand the frustrations of those who have experienced damage to their floors. It's not a great feeling to be told that something is more durable than it really is.
Daniel Flinn
- Roseville, California, USA
---
December 11, 2011
I have been reading the bamboo posts because I too am not at all happy. New flooring with dents, white scratches and so on. I have researched this and it appears that this happens with inferior product. Bamboo is only good if the plant is at least five years old before harvesting.
That would explain why some have floors that are excellent and the rest of us poor saps have crap.
Rebecca Stirling
- Sidney BC Canada
---
December 24, 2011
We have an aluminum oxide bamboo floor in our kitchen and there is no way you can get it clean. It always has a matte finish, which is dull, dull, and dull.

Never will we have another bamboo floor installed.
Jimmy Mullins
- Tullahoma, Tennessee, USA
---
January 18, 2012
My uncle and I installed bamboo flooring and it looked great in the store, but after installation it gets dented or scratched from the slightest dust or an object falling on the floor. I take off my shoes now so that any dirt under them will not scratch the floor - it's that lame. We bought it because it was rated as a hard wood - not a laminate. It's a cherry wood finish so it looks great from afar, but not with all the scratches and dents that I'm finding. I am angry that I now have to either replace this floor or varnish it, which means moving everything out, cleaning the floor, applying 3 coats of varnish, and waiting for however long it takes to dry. Not happy.
Diane Kemp
- Whitinsville, Massachusetts, USA
---
February 11, 2012
I am continuing my first post and the fight. I am going to refuse to stop until I have satisfaction. The bamboo we installed was from a multinational distributor. I know I will not get anywhere with them acting alone but they do have deep pockets and if a action can be started against them we might all win. They are a distributor for many household name brands.
Their rep came to our home and took a sample to be tested and we have never heard back from him. We are now trying to get compensation from the big box store where we made our purchase.
In our discussion with the management at The Big Box it is clear they have no clue what it is that they are selling. The one woman's comments have bordered on moronic.
When we told her what the distributor's web site claims her response was,"No it doesn't". Does she not recgnize we have technology to prove otherwise? It's just the press of "Save as" to prove the major distributor continues to lie.
I have been researching how to start a class action and so far I know you only need two to start and then you advertise for others to join in your action. I welcome anyone from British Columbia Canada who has installed the inferior bamboo flooring to email me.
becstirling@gmail.com
Rebecca Stirling
- Sidney BC Canada
---
February 12, 2012
All the complaints on bamboo flooring are true. We installed bamboo 2 years ago. It looked good for a few months now it is scratched, has dents in places that are out of traffic areas, and is so dull looking it wears me out trying to keep it clean.
Linda Jean Stancil
- Cullman, Alabama
---
February 13, 2012
I recently purchased Bamboo from a large box store. Paid 5 bucks a sq foot uninstalled. Paid another 900 for installation.

I was sold this floor based on the sales pitch that it was harder than oak, would be scratch resistant from kids and pets and was low VOC for my daughters nursery. My daughter has had open heart surgery and has compromised lungs.

A LOT of research went into this product.

One day after installation (which had buckling and hug gaps at transition spots) we noticed the bright white scratches. I called the company repeatedly and the store sent out an inspector who deemed it our problem. A grain of sand on a SOCK scratches this floor. I have called the company ten times now and no one responds. I was told by the big box store that the only solution the manufacturer is offering is to apply an industrial strength sealant to the floor.

This does not work for my family.
We bought this product based on their claims 1) hard 2) low VOC.
Now that promised number one is broken they want me to willingly help them break promise number 2.

I am a professional blogger and am married to an attorney. I informed them today via phone we would be initiating a law suit, contacting the attorney general and I would begin to widely blog and video- blog about my experiences with their products and customer service. Let's see where that gets me.

I even video taped myself at the big box store attempting to scratch the flooring display and it is CLEARLY sealed with a different/ stronger product than the product that is delivered and installed in your home.

VERY DECEPTIVE.
They have ripped off the wrong mommy/geek blogger.
Once the Facebook page/youtube channel is up dedicated to this problem I will post it here if allowed so that you all can also post pics/videos and testimonials regarding the EXACT manufacturers and big box stores responsible.
Joyce Derick
- Nottingham, New Hampshire, USA
---
May 16, 2012
We installed carbonized bamboo flooring in Dec of 2011
(it has the aluminum oxide finish on it)

35 YEAR WARRANTY -- what a joke !!

Not only has it scratched and dented TERRIBLY....you can't take your shoes off and walk with bare feet because it leaves footprints and anytime our dog comes in from outside with damp paws, he leaves prints wherever he walks. And the only way to get them off the floor is to wash it AGAIN AND AGAIN AND AGAIN !!

Buyers Beware !!

Total piece of crap, and I can't believe this stuff is still on the market.

Peggy McDowell
- Amherst, Wisconsin, USA
---
July 19, 2012

Installed 1000 sq ft of carbonized strand Bamboo. I was clearly advised that this was the only bamboo floor to install in an active house. It is tough as nails and has held up to two 100 lb black labs playing on it. No dents, gouges or scratches. Use common sense when moving appliances and furniture; move them on ram board or Masonite .
Matt Copenhaver
- Los Angeles, California
---
July 20, 2012

We installed Natural STRAND Bamboo about 3 years ago. We have 4 kids and two 100 lb yellow labs.

Ours has held up GREAT! Just this week we got our first REAL scratch and that was from a nail sticking out of the bottom of a couch that was slid across the floor.

We couldn't be happier with the floor.
Rebecca Guddie
- Milwaukee, Wisconsin, USA
---
---
January 14, 2015
What a joke!
I installed the carbonized bamboo flooring and it looked beautiful for around 2 weeks before the warping became noticeable. Now all the boards are as warped as potato chips. What a horror!
Totally worthless product! Bamboo flooring SUCKS!!!
It's so bad that its laughable.
Charles in Bali
Charles Esposito
- Bali Indonesia
---
Bamboo Floor Smudges from walking in socks!
February 4, 2015
Q. So we installed very dark brown (almost black) bamboo floors in our living room. The problem is is that no one can walk on them and not leave tracks. NO one wears shoes in the house so it's either barefoot, with socks or with slippers on that we walk and traces are left everywhere. The floors are clean but smudges from walking on them are everywhere. Had I known that walking on them would leave a mark I would never have chosen them. What do I do? The floors only look great if no one walks on them ever. HELP!!
Yolanda Nieves
homeowner - Bronx, New York
---
February 2015
A. Hi Yolanda. Socks will certainly not mar or smudge wood or bamboo. There must be a soft wax or oil layer on the floor which is smudging. Maybe try washing a small area with very mild detergent and applying a hard floor wax.
Regards,
Ted Mooney, P.E.
finishing.com - Pine Beach, New Jersey
Striving to live Aloha
---
March 6, 2015
Q. We placed Morning Star Carbonized Strand Bamboo in our living and Dining rooms back in Oct-Nov 2014. In early January 2015, we noticed light cupping, which has become worse. LL will not do anything about it since it must have been a water issue... We have no pipes in our concrete foundation and our home has a high end Lennox Heat-pump system that monitors/maintains the humidity in our home at about 40% year round. Still, cupping... does anyone know how hard it is to remove glued-down flooring? We want to try and repair the bad area since we have spare flooring that we had planned to place in our bedroom. We have over $4k involved in this so far.
Dave Wagoner
- Cibolo, Texas, USA
---
April 7, 2015
!! My Ming bamboo floors are less then 2 years old and they are scratched beyond all words!!! I went to lumber liquidators and asked them about it! They tell me that they have never heard of this! I show the guy this thread and he proceed to tell its just Home Depot trying to discredit them!! If anyone has a lawyer they know of or are interested in a class action law suit please email me at

Ken
Ken Matlob
- Chicago, Illinois USA
---
August 31, 2015
We purchased stranded bamboo in February in Newnan, GA after some water damage in our home. First of all, we received a different color than the sample. The sample is not accurate to the color being laid in your home. It was a major project having this floor laid, so we did not push the floor color discrepancy. We were told to use Bona hardwood cleaner with a microfiber mop to clean the floor. After about three or four cleanings, we had a terrible sticky build-up on our floor. The vendor told us we were using the Bona improperly. It is not rocket science to read the back of a Bona bottle. And after having hardwoods in our home for 29 years, we should know how to clean floors. Well this floor is like living on a mirror. Everything that is done on the floor stays on the floor- foot prints, our dog's nose, my elderly father's walker. It is a maintenance nightmare! They told us to use a vinegar water mixture to remove the Bona. Well, we did that, and the stickiness is gone. But there is still a streaky film on the floor - impossible to clean. It is a MAINTENANCE NIGHTMARE! We have only had the floor for a few months, and hate it. We have gone round in circles with the installer, manufacturer, and Bona company. No one wants to take responsibility, and we have paid a considerable amount of money for over 1,700 square feet of flooring. We feel that the finish on the floor is faulty, and the manufacturer should take responsibility for the color and the quality. Would never purchase this floor again!!!
Karen Moore
- Newnan, Georgia
---
June 25, 2017
We installed Carbonized Strand Woven nail down bamboo a few years ago, and love it.
Very attractive and durable. We have a German Shepherd, and are not very good about clipping nails. Seems impervious to everything but dropping heavy objects on it.
Aron Holand
- Sturgeon Bay, Wisconsin, USA
---
July 10, 2019
Hi. We just installed bamboo flooring. We are in New Zealand and our nightmare has just begun. The installer said it was okay in the bathroom and toilet wet areas but it is not. They had to move the toilet to put the flooring in and didn't re-install the toilet properly, so it leaked for 2 days (under the floor, so we didn't know). Also, when the plumber put in the second toilet, he had a spill he mopped up immediately. Both accidents resulted in the same thing: swollen bamboo that will never dry out due to its cellular structure (as I found out later), and cracked surface coating.

The installer lied and said it was "waterproof". The box it came in, which I looked at later after we saw the damage, says it clearly is not okay for wet areas. I am researching what sealant I can use once we cut out the bad bits (which now as I research I realise may not be possible).

We were really sold on this product but I have read so much now I would tell people to avoid it 100% - it is awful, truly awful. We glued it down, too, so it's not free floating, now as I read more I think we will have to cut the whole floor out including the subfloor which is plywood and start again which will cost another $20K minimum, I think based on our current bills. In New Zealand, tradesmen are super expensive and this is a total disaster for us. I really wish I had done my normal thing and researched it before this install. I just was going with the flow and it will cost us so much I will have to get out another mortgage to fix the problem.

The little amount of water that was spilled on it in accident No. 2 leads me to believe if you spilled a single cup of tea on it, it would be ruined. So it shouldn't be in a house or part of a floor. It's crap as a material, all hype -- it looks pretty but does not do the job. Bamboo should be banned by the building code in New Zealand; it isn't suitable as a building material at all, in any circumstances.

NEVER USE BAMBOO, YOU WILL REGRET IT AS WE ARE.
Heather Taylor
- Whangarei New Zealand
---
< Prev. page (You're on the last page of the thread)
---