Where the world gathers for
plating, anodizing, & finishing Q&As since 1989
-----
Galvanic corrosion when titanium and aluminum are in contact
Q. Proper fastener material for Ti plate to Aluminum Extrusion?

Our little shop is working on an interesting job where we will be fastening hundreds of .04" thick Titanium plates to aluminum t-slot extrusions. Once finished, it will be placed in an indoor, air-conditioned environment in Atlanta.

As we've not worked with titanium in the past, we are a little out of our element with respect to what material fastener to use to avoid possible dissimilar metal interactions down the road. The Alum extrusion is 6560 Alloy and the some of the Titanium parts are CP2 grade and some are 6Al4V alloys.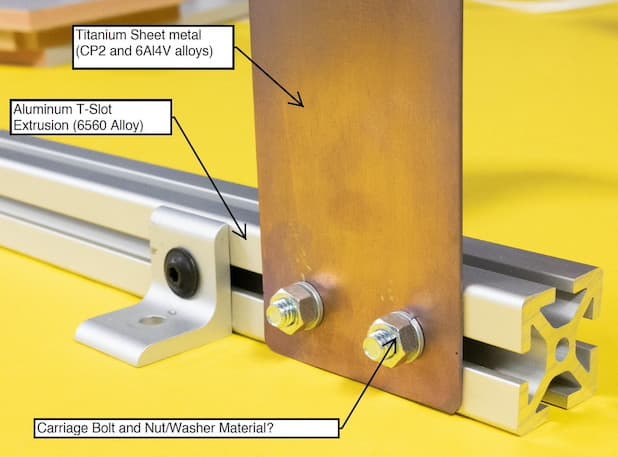 When looking at galvanic corrosion charts, Titanium and Zinc (Our preferred fastener would be zinc coated steel) are pretty far apart which isn't ideal. The other option is to use Stainless Steel fasteners (18-8), though we are just not sure if this is overkill as the cost goes way up.

Curious if anyone has experience or insight on this? Thanks.-Bob
Bob Leyn
- San Francisco, California
February 18, 2023
A. Hi Bob. You can't have galvanic corrosion without a conductive electrolyte (moisture), so in an air conditioned environment, galvanic corrosion should not actually be an issue -- which is fortunate because titanium and aluminum are pretty much at opposite ends of the galvanic voltage scale, and stainless steel fasteners would do nothing towards ameliorating that titanium-aluminum couple.

Yes, zinc is even a little further from titanium than aluminum is, and would make matters somewhat worse, but you can use zinc-nickel plated fasteners (very common in the automotive industry) which have shown themselves to be highly compatible with aluminum. That's what I'd do.
Luck & Regards,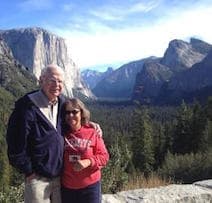 Ted Mooney, P.E. RET
Striving to live Aloha
finishing.com - Pine Beach, New Jersey



Q. Thank you for this insight, it's very helpful. It sounds like as we are inside, in a dry environment, there's not much to worry about. That said, if we were to dive a little deeper into the Aluminum/Titanium mating surface, does it help an interaction if both the titanium and aluminum are anodized first? Does the anodized outer layer on both deter galvanic action in the event there was an electrolyte? - Thanks.
Bob Leyn
[returning]
- Sand Francisco, California
February 20, 2023
A. Hi again. Anodizing the aluminum would be expensive but it is a non-conductive finish, and it would make a huge difference. So much so that MIL-DTL-14072 [affil link or DLA] says that when aluminum is "hard anodized" (a thick anodizing): "Hard anodic films on aluminum-base alloys are impervious nonconductors and, therefore, contact may be made with any dissimilar metal."

If the aluminum is anodized, and if it is possible to use micarta or fiberglass washers and bushings to keep the titanium from touching the bolt and nut, all of the materials would be electrically isolated from each other so galvanic corrosion could not occur.
Luck & Regards,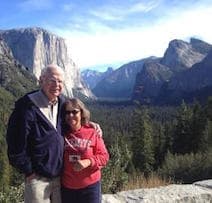 Ted Mooney, P.E. RET
Striving to live Aloha
finishing.com - Pine Beach, New Jersey



---
---
⇩ Closely related postings, oldest first ⇩
---
---
Q. We have a pneumatic moor design with Titanium and 6061-T6 Al in contact. We are concerned about galvanic corrosion of the aluminum. Al and Ti have a .6V difference in Anodic Index. (.25V is recommended for "normal" environments, .5V for controlled environments.) The tolerances on the Aluminum part are such that we can't anodize them and be assured of holding the tolerances required. Will an Iridite / Alodine coating protect the aluminum from galvanic corrosion? The parts will be in contact with air/ hydraulic oil mist and intermittent exposure to 270 °F steam during autoclaving.
Douglas A. Perry
medical equipment engineer - Palm Beach Gardens, Florida, USA
2003
A. Chemical conversion coat (Alodine, Iridite, Chem Film) finishes don't hold up well at elevated temperatures ... recommended max temperature in MIL-C-5541 [affil link] is 60 °C.
Fred Nicol
- Mason, Ohio, USA
A. Hi Douglas.
In addition to Fred's comment, military specifications like MIL-DTL-14072 [affil link or DLA] say that chromate conversion coating does not change galvanic relationships.
Luck & Regards,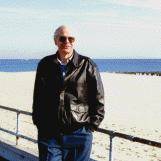 Ted Mooney, P.E.
Striving to live Aloha
finishing.com - Pine Beach, New Jersey