topic 2648
PROTECTION COATING FOR ALUMINIUM FINNED TUBING
(1999)
Q. We manufacture heat exchangers which are used in the gold mining industry for the cooling of the air. It has been an industry standard to use copper finned tubes which are coated with lead/tin as a sacrificial coating to protect the copper from being attacked by the highly corrosive atmosphere under ground in the mines.
The corrosive atmosphere is caused from the fumes which are created from the explosives used to break the rock. These fumes are Nitrous and when they pass through the heat exchanger they mix with the condensate which is formed by the dropping of the air temperature to dew point.
We now are required to manufacture these heat exchanger using aluminium finned tubing and we are looking for a protective coating that will withstand the corrosive conditions. This coating also needs to have a good K factor (ability to conduct heat) as any insulation material would affect the performance of the heat exchanger.
Brian Wood
- Welkom, South Africa
---
(1999)
A. We do aluminum finishing here and it sounds like a anodize coating is what you want, probably Type III Hardcoat Anodize.
We finish many heat exchangers with Hardcoat.
David A. Kraft
- Long Island City, New York
---
(1999)
A. You could look into plating these parts with a high phosphorous electroless nickel, >10.5%. In addition to good thermal properties you would also get uniform thickness over the part.
George Shahin
Atotech - Rock Hill, South Carolina
---
(1999)
A. Dear Sirs
For my opinion you can demand from the tube producer to finish the tubes with chromate conversion coating, which is a cheaper solution compared to anodize.
Chromate Conversion coating will not disturb heat conduction and can withstand 168 hours ASTM B117 [link by ed. to spec at TechStreet] salt spray cabinet test.
Coating color can be transparent to yellow iridescent.
Yours,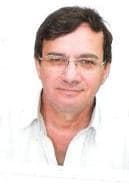 Yehuda Blau
YB Plating Engineering and Quality - Haifa Israel
---
(1999)
A. I agree with the first guy, hardcoat anodizing properly sealed is going to be the best bet. I might say that I understood K-factor differently.
Dave Brackenridge
aerospace plating - Germiston, South Africa
---
(1999)
A. Hi Brian, a proprietary Hi Phosphorous E'less Nickel Process had approval for in the mining industry. This EN did withstand the corrosive environment in German, UK and other European deep underground mines.
Rudolf Kempf
- Haan, Germany
---
(1999)
I suggest that you have some test panels made using whatever materials that you are considering for these heat exchangers and put them into the environment for testing before committing to a specific finish.
In addition to the above recommendations, there are organic finishes that I have specified for heat exchangers that may be suitable options depending on how corrosive the actual environment may be. Phenolic resin coatings (e.g., Heresite) have good thermal conductivity and reasonable resistance to acid condensing environments as I recall. A polysiloxane coating was used successfully on one project where sulfurous acids were condensing on aluminum heat exchangers.
Good Luck.
Larry Hanke
Minneapolis, Minnesota
---
(1999)
One idea which may be different from the rest. We had plated some parts with a 70:30 tin/zinc alloy. To do this on your components, we use a conservative preparation on aluminum, including a double Bondal / Zincate, followed by an electroless nickel strike, and then an electroless nickel plate.(thin); Then we would apply the tin/zinc. Parts so plated lasted underground in a colliery in Wales for one year with little or no attack on the aluminum, and more importantly no gross white corrosion byproducts.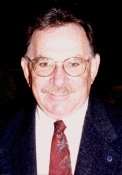 Ed Budman
- Pennsylvania
---
(1999)

We developed a new Ceramic Coating for Aluminium Technology that seems suitable for your needs. This coating has very good corrosion resistance and its heat conductivity is similar to lead/tin.

Yaacov B

[last name deleted for privacy by Editor]




- Jerusalem Israel





---

(2000)

Gentlemen, [brand name deleted] dip and bake phenolic is resistant to dilute nitric acid and at 2 mils DFT the affect on heat transfer is about 4%.

Jim G.

[last name deleted for privacy by Editor]




- Rancho Cucamonga, California





---

(2000)

We offer a polyurethane coating with a metallic heat-conductive pigment, causing no pressure drop. The system can be applied before installation or at site. By License agreement our systems are applied at heat exchanger manufacturers.

Regards

Wouter S.

[last name deleted for privacy by Editor]




- Netherlands





---

(2001)

Our firm offers a protective coating which has been used on fin tube coils since 1985. Properties of this product are as follows;

pH Protection of 1-14.
400% flexibility (doesn't chip or flake)
400% elasticity (allows for expansion and contraction)
Field repairable.
Single component coating.

Successfully been used in the copper mines of the Southwestern U.S..

Mike B.

[last name deleted for privacy by Editor]




- Florida





Ed. note:
Several generic potential solutions were previously offered, including:
- Hardcoat anodizing
- High phosphorous electroless nickel plating
- Chromate conversion coating
- Phenolic resin coatings
- Polysiloxane coatings
- Tin/zinc electroplating

We encourage continued discussion of these ideas or other generic ideas on this site, which is for the purpose of technical discussion and camaraderie among metal finishers, and which is made possible by the site's supporting advertisers.

While we have no doubt that there are trade secret proprietary coatings available for the purpose as well, and people are certainly welcome to run advertisements for them here or anywhere they wish, please understand that promotion of secret proprietaries is inappropriate for this forum for half a dozen reasons:
- The postings are rarely technically informative since so much has to be deliberately withheld
- The presentation is always unbalanced because if a dissatisfied user challenges the glowing reports then we hear from the company's lawyers :-(
- They build dissension rather than camaraderie as vendors try to sell their product over the previously suggested ones
- They encourage phony postings from sellers posing as satisfied users
- Once we open the floodgates to proprietary spam, we'd need to post a hundred letters a day from Chinese vendors alone
- It is a disservice to the supporting advertisers who make this site possible

If postings recommend proprietaries, we edit them and remove the contact information. Thanks for your understanding.
---
---
Phenolic versus Electro Tinned Coating for Aluminum Evaporator Coils
July 3, 2015
-- this entry appended to this thread by editor in lieu of spawning a duplicative thread
Q. Hi There
My name is Colin and I am a Senior Engineer with a small HVAC Company.
We are currently trying to compare different coatings to go onto Evaporator Coils.
I am currently trying to compare the life expectancy of Electro Tinning compared to that of using a proprietary phenolic onto Copper (which has been Nickel plated) to go into a Marine Environment e.g. to ASTM B117 [link by ed. to spec at TechStreet] Salt Spray Exposure.
The proprietary phenolic has been tested to this standard. But does anyone know if the same has been done with Electro Tinning? It's just I really need to compare the difference between the 2 Coatings in terms of their corrosive properties.
Thanks Again.
Colin
Colin O'Mahoney
Engineer - Aberdeen, Scotland
---
October 9, 2015
Hi Colin,

I'm a big fan of Tinning. Tin has amphoteric properties and has very diverse applications as a result.

I've Tin plated copper Ice-cream making moulds, for a friend who churns out ice cream the traditional India way of immersing the copper-tin container into ice and rock salt. He hasn't come back since 5 years.
Khozem Vahaanwala
Saify Ind
Bengaluru, India


This public forum has 60,000 threads. If you have a question in mind which seems off topic to this thread, you might prefer to Search the Site