topic 2600
Chromic acid problem
(1999)
I am working on an aluminum etching process which involves an alkaline bed, water rinsing and a chromic acid bed.The chromic acid bed is having chrome precipitate in it which is considered a hazard waste, I have two questions please:
1- Why is chromic acid used anyway if it has such a problem?
2- What other acid would be a good substitute?
Thanks for your advise.
nesheiwat
---
(1999)
Chromic deoxidizer after alkaline etcher is "out". There are other deoxidizer like nitric fluoride (also hazardous but less than chromic solutions) and "green" processes based on iron. Ask your supplier.
Sara Michaeli
chemical process supplier
Tel-Aviv, Israel
---
(2000)
HELLO,
I HAVE JUST SWITCHED TO CHROMIC ACID AND WHILE I WAS PUMPING IT INTO THE TANK I THINK I MIGHT HAVE PUMP IN A BARREL OF CYANIDE INTO IT BUT I'M NOT SURE. ALL I KNOW FOR SURE IS THAT IT HAS A ORANGE FOAM ON THE TOP. WHAT CHEMICALS CAN DO THAT, OR IF ITS NATURAL? I ALSO WOULD LIKE TO KNOW HOW TO FIX IT, BUT FIRST I NEED TO KNOW WHAT DID IT OR IS IT NATURAL?
CHARLIE READ
P.S. PLEASE IF YOU KNOW ANYTHING WIRTE BACK
Charlie Matthew Read
- St-cloud, Florida
---
(2000)
If you did, you are probably fortunate to have you and your employees alive. Chromic acid is a strong oxidizing agent, so probably would oxidize the cyanide to a cyanate which is far less hazardous and is the first step in killing cyanide.
This is why cyanide needs to be stored in another area from acids and needs to be marked on top of the drum as well as on the sides or painted with some otherwise never used color like purple.
Have it tested and proceede from there.
Any number of chemicals can make it foam. What the foam looks like, how long it lasts will give some clue. A chemical inventory would give a better clue, if you have done one semi recently. There was certainly a lack of qualified supervision in your shop. This sloppy work can kill people.
James Watts
- Navarre, Florida
---
(2000)
Mr. Read's inquiry did seem far fetched enough that it might be a put-on, Jim. But it came from the claimed IP address and we figured that some good advise might come out of it either way--which it did. Your idea of markng the drum purple or some other rare color is a good one. Way back in BBS days this issue came up and nobody could understand why plastic drums aren't color-coded. I still don't see why they aren't.
Ted Mooney, P.E.
finishing.com
Pine Beach, New Jersey
---
(2001)
Ted, Regarding color coding of chemicals. When I first entered the metal finishing profession in 1960, I was introduced to the old McGean #1 nickel bath. They were properly labelled, but had color coded tops on the glass gallon jugs they were packed in.
or example, a White Top was White Top#3 and a nickel wetter. A red top was Red Top #11, and a Primary nickel brightener. The reason was that there were enough platers who could not read, but could easily find the right additive by the color of the cap. In fact, that process had an additive, Black Top#2 that was a nickel additive that actually contained Zinc. Imagine zinc as an additive in a Bright Nickel bath? Strange things we see in the wonderful world of metal finishing. Ed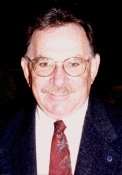 Ed Budman
- Pennsylvania


This public forum has 60,000 threads. If you have a question in mind which seems off topic to this thread, you might prefer to Search the Site