Where the world gathers for
plating, anodizing, & finishing Q&As since 1989
-----
Will poisonous gases from a Teflon lined microwave kill my parrots?
2003
Q. I am seriously considering purchasing a microwave lined with non stick coating, but I have two parrots that I love dearly , and know that when this coating is heated to certain degrees, it emits a poisonous gas that will kill, and has killed birds. Have these coatings been improved, and what is the degree of heat it will with stand before emitting these poisonous gases? Will it be a safe appliance in my kitchen from the bird's angle? Please advise me.

Thank you,
Loretta Flint
- Beaufort, South Carolina
---
2003
A. Loretta,

I didn't know that Microwaves had a teflon coating ... but the manufactures would SURELY have tested and approved their coatings beforehand, don't you think?

Teflon may, depending on what type of Teflon is involved, disassociate around 500 °F ... which is damnably hot.

I'd think that your Parrots are eminently safe UNLESS you inadvertently put them inside the microwave !

And as for microwaves killing birds, well, I guess it could happen if the microwave had a fault ... but then surely it would poison homo sapiens, too !

I a-polly-gise for the humour.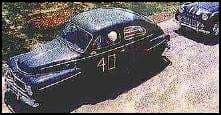 Freeman Newton
[deceased]
(It is our sad duty to advise that Freeman passed away
April 21, 2012. R.I.P. old friend).
---
2003
A. I think they (your parrots) will be just fine, unless you are planning on putting THEM in the microwave. I believe most of the Teflons will only emit noxious fumes if heated to over 700 °F. Also, I would assume that the manufacturer has done extensive testing to make sure the coatings will last inside a microwave.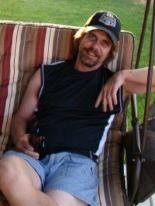 Marc Green
anodizer - Boise, Idaho
---
2003
Q. Need to know the difference between anodized coating and Teflon. Parrots can be harmed by cooking on Teflon pans. Wondering if anodized coating is a form of Teflon and whether or not it might also be harmful.
Dianne Johnson
- Portland, Oregon
---
2003
A. Teflon is the DuPont trade name for polytetrafluoroethylene (PTFE) whilst anodised coatings are a special type of treatment given to aluminium and a few other less common metals. The two are totally different. It is possible for fumes from PTFE to kill parrots (and indeed other pets!) and this has been well documented on Internet sites. The problem with PTFE is that it can break down into harmful components when heated to excessively high temperatures, such as over 375 °C. These temperatures are not usually reached during conventional cooking processes. It is well known in PTFE moulders and fabricators that if they heat PTFE to over 375 °C and inhale the fumes, they can contract "PTFE 'flu"; - this is an illness that mimics all the symptoms of flu but goes away after a few days of not being exposed to the fumes.

Dianne, I am also quite sure that parrots and any other pet can be done a great deal of harm if they are cooked on any pan, so PTFE is not unique in this!

Trevor Crichton
R&D practical scientist
Chesham, Bucks, UK
---
2003
A. What kills your parrots is the formaldehyde that is used on many products such as aluminum as a bonding agent for the Teflon. This formaldehyde seeps into the air as you cook with the Teflon and is extremely toxic to the parrots.
Brent Cook
- Pulaski, Tennessee
---
2005
Q. Poisonous fumes for parrots? I know that teflon heated to a certain degrees is harmful to parrots. Does that also apply to non-stick pans that have been coated with ceramic/titanium? I hesitate buying these non-stick pans not knowing if they will harm my two parrots.
Susan Gallai
- Phoenix, Arizona
---
2006
Q. Should I avoid purchasing any more Teflon or anodized pots and pans because of their potential harm?
Ed Taub
consumer - Brick, New Jersey
---
2006
? Because of their harm to people or to parrots, Ed? And what safe material do you plan to use instead?

What happens in the age of Google, is the minute you print an inquiry about a "danger", everybody in the world who was worried about that subject finds the inquiry and overnight you're "rumor central" for the topic. Good luck.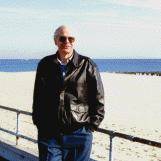 Ted Mooney
, P.E.
Striving to live Aloha
finishing.com - Pine Beach, New Jersey
---
2006
Q. Ted...

My apologies for posting the question regarding teflon and its potential harm to people when teflon-coated pans reach certain temperatures. The growing attention that this subject is getting in the media made me think twice about replacing my aging teflon cookware with new teflon and I thought I might get good advice from you since you're in the business. The alternative cookware that I would consider would be stainless steel.
Ed Taub
consumer - Brick, New Jersey
---
2006
A. Your post is certainly welcome here; my apologies if my reply made you feel otherwise, Ed.

Which 'teaser' would keep you up past your normal bedtime for the late news: "Scientists find no evidence of danger from teflon pans" or "Warning: a toxic timebomb lurks in your kitchen!". The media profits tremendously from hysteria, so they work very hard to generate it -- constantly overemphasizing the dangers of everything. I'd suggest going to the Dupont site for some balance to that kind of "growing attention".

I have no special expertise in the dangers or lack of dangers of teflon, but I do have a hodgepodge of pots and pans myself, from teflon to hardcoat anodize to cast iron to copper-bottomed stainless steel, and personally I don't worry a whit about any of them -- although I do worry about the food I put in them, coming to me, uninspected as it does, from every 3rd world hovel of the world, and all mixed together with no rapid traceability. :-)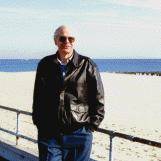 Ted Mooney
, P.E.
Striving to live Aloha
finishing.com - Pine Beach, New Jersey
---
March 20, 2009
A. Regarding the statement that that formaldehyde can be deadly:

While many of the statements in these blogs are questionable, I wanted to point out that there is solid evidence that formaldehyde exposure can be fatal. Studies show that formaldehyde is present in a very large percentage of exhumed corpses, not only proving that formaldehyde is very dangerous, but that it is a leading cause of death for humans. One could only assume that it is also bad for parrots.

I think Geraldo did a special about this ignored killer.
John Moberly
- Santa Clara, California
---
March 26, 2009

Hi, John. Maybe you're just pulling a prank ... I'm not sure.

Yes, formaldelhyde is bad for you -- I think it's been declared carcinogenic by NIOSH.

But the fact that "formaldehyde is present in a very large percentage of exhumed corpses" should not be a surprise since almost all corpses are embalmed, and embalming fluid is largely formaldelhyde. Yes, I guess it was a prank.

Regards,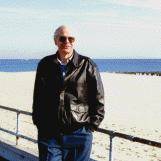 Ted Mooney
, P.E.
Striving to live Aloha
finishing.com - Pine Beach, New Jersey
---
November 2, 2011
! My Avian Vet told me the fumes from Non-Stick Fry Pans can be fatal to birds, so I have replaced all mine with Stainless Steel just to be on the safe side. I would rather have a Happy Healthy Conure than not. So if you ask me it is always better to be safe than sorry. There are actually quite a few hidden dangers around the place for our feathered li'l friends, so it pays to google and check it all out ... I wish your Birdie a happy healthy life :)
Mel Jenkinson
- Brisbane
---
November 7, 2014
A. Just wanted to add that the inside of a microwave has no heat. The inside of it never "heats up" like an oven, okay?
Paul & Kyra Hansen
- colorado springs, Colorado