topic 25560
Tri-nickel plated auto parts fail salt spray at the welds
A discussion started in 2003 & continuing through 2017 . . .
(2003)
Q. Dear Sir,
We are a multi crore group producing Tubular Components for an Automobile Major, our main process involves welding of the Tubular components(ERW) and then having Tri Nickel Plating on the components.
Our main area of concern is failure of the Components in CASS test (Endurance test) at our Customers end. For this Prevailing problem at present we are applying Aluminium paint on the welded joints(which is a non value adding work, involving a large work force) so that it Dose not start Corroding prior to the Estimated life.
With a little brainstorming and using Experience we are thinking of applying Copper strike before nickel plating, but this process have its own constraints of Contaminating the Nickel Bath.
So for the above mentioned Problem we would like to request your kind self to look into the matter and privilege us by suggesting some method to counter this problem.
Thanking you in anticipation !
Regards,
Ranjeet Banerjee
- INDIA
---
(2003)
A. Dear Mr Ranjit,
Sorry to disagree, but copper is not the way to go.
1. You may want to look at improving the cleaning of the weld joints by periodic reverse in your anodic cleaning cycle.
2. Improve all the Nickel bath conditions by total removal of metallic impurities that tend to deposit in LCD areas causing premature failure in CASS.
3. Finally please diligently work on maintaining at least 60% coverage in your Hull Cell panel in your Bright Chrome.
4. An extra wire brush at the buffing stage at all the weld joints will also help.
Khozem Vahaanwala
Saify Ind
Bangalore, Karnataka, India
---
(2003)
A. I am not quite picturing the component and what this welded area looks like. Perhaps for that reason, I can't picture how it is considered satisfactory to cover a decoratively nickel-chrome plated part with aluminum paint anyway.
With my limited appreciation of the situation, all that comes to mind as a parallel is the fact that alloy wheels are sometimes electroless nickel plated before nickel-chrome plating to help with corrosion resistance in case things don't go ideally in the cracks and crevices and LCD areas.
Ted Mooney, P.E.
finishing.com
Pine Beach, New Jersey
---
(2003)
A. Dear Mr.Banerjee,
It is a very common problem in all auto industry. You can improve the CASS test life on welded areas only by maintaining contaminant-free electroplating baths. As per my own previous experience the cyanide copper plating gives good CASS test life.
Avnissh Puri
- India
---
(2003)
A. Mr Banerjee.
If you are still there, this can help.
1) Use MIG welding to begin with. Clean bright welds plate a lot better than sputtery granular welds.
2)Use a reverse current (anodic )stage in 52 baume sulfuric to activate and de rust the component in the cleaning cycle after electrolytic alkaline cleaning, follow with a rinse and a regular 10 percent sulfuric immersion and rinse .
3) Plate Duplex Nickel at 25 to 40 ASF to 65% of the total thickness prescribed. - You need to rack the parts such that thickness is well distributed.
4) Plate a Tri Ni layer to a maximum of 2 microns.
5) Plate a bright layer at 25 to 40 ASF to the balance thickness. _
Chrome: You need a bath that throws well and puts chrome into the welded portion. Plate to 0.25 microns and check to ensure chrome has covered the welds. If not, get the chrome bath into shape .
Copper is NOT an answer, nor is it a shortcut to CASS conformity.
Install a STEP test instrument. Use it .
Good Luck.
Asif Nurie
____________________________
This aluminium paint you apply is all wrong, it is bad practice .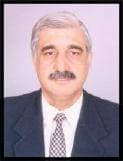 Asif Nurie
- New Delhi, India

With deep regret we
sadly advise that
Asif passed away
on Jan 24, 2016
---
(2005)
A. Sir,
Please make correction b4 welding process.
i)Degrease the job & check it by water film break test
ii)Oil should not come in contact in job b4 plating
Deepak G Page
- Pune, Mh., India
---
---
How to avoid Step test failure in Ni-Cr plating?
June 3, 2017
-- this entry appended to this thread by editor in lieu of spawning a duplicative thread
Q. Dear sir,
We are a Ni-Cr plater. What are the major root causes for STEP test failure? Many times we did conduct treatment in the tanks, but no results observed. Please give your valuable inputs to avoid this issue.

Regards,
Sathiya Prabu
- Chennai, India
---
June 23, 2017
A. HI,PRABU

MOSTLY STEP TEST FAILURE ISYOU DO NOT HAVE ENOUGH CHEMICAL IN YOUR PROCESS TANK (SEMI BRIGHT OR MICROPOROUS NICKEL) TO MAKE A STEP, OR STEP MACHINE IS NOT CALIBRATED OR NOT IN WORKING CONDITION.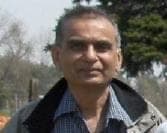 Popat Patel
Beacon Park Finishing LLC - Roseville, Michigan


This public forum has 60,000 threads. If you have a question in mind which seems off topic to this thread, you might prefer to Search the Site