Where the world gathers for
plating, anodizing, & finishing Q&As since 1989
-----
Coins blackened by fires. Cleaning suggestions?
Q. My garage/workshop burned to the ground last week and I am wondering if utilizing anodic cleaning would be a good way to clean the blackening of my wrenches, sockets, etc.?
If it is, can you direct me to a good source of info to create a small cleaning setup? I'm rather green with the process so any guidance would be immensely appreciated.
Rudy Eberstadt
- Norwalk, Connecticut
June 6, 2023
---
---
↓ Closely related postings, oldest first ↓
---
---
Q. My uncle in-law was a victim of San Diego's recent firestorm that destroyed so many homes in his area. He had some gold US issue coins that were not melted but badly blackened and he asked me if I knew of a way to clean them. I found your forum thru a web search and was hoping somebody could help me out. Any direction would be appreciated.
Thank You, AJ
Alec Wilson
homeowner - Vista, California, USA
2003
A. Old style dry cleaning fluid - CCl4 Carbon Tetrachloride. Perhaps a University Chem Department could be considered a source. As CCl4 is potentially carcinogenic it is no longer employed in the public fold. I believe it is the only substance able to dissolve carbon deposits (lampblack). Good luck and what a neat question!
Mr. Molder
computers - Toronto, Ontario, Canada
A. If you are going to be at the University, you might want to try carbon disulfide. It is as nasty or worse than carbon tet, but it works better on burned carbon if I remember correctly from 40 years ago.
James Watts
- Navarre, Florida
A. Hi, My home and my business were lost in the great San Diego wildfire on 10-26-2003. The common coins can be returned to the U.S. mint in Philadelphia for new ones. Unfortunately my coins were rare ones since I owned San Diego Coin Exchange. There is a place in Florida called Numismatic Conservation Services that may be able to save the very rare ones.
Basil Curcio
- San Diego, California, U.S.A,
2005
---
---
Q. My boyfriend lost everything in a house fire 2 years ago... we did get a 5 gallon bucket of coins and filth from the rubble.

I am wondering how to clean them up ... they are very burned and charred.

is there somewhere I could send them for the value in new money? Thanks.
Amy Christiansen
- Homer, Alaska, USA
2005
Q. I have several silver coins, along with newer quarters, dimes, and nickels, that have gone through a house fire. Have tried MANY things to clean them. What seems to be the best way to restore them back to near normal condition?
Danny Rose
Home owner - Springerton, Illinois
2005
Q. Dear Finishing.com:
As a former resident of Waveland, Mississippi displaced by hurricane Katrina, my wife and I were able to salvage very little from our collapsed house. We resided a mere three city blocks from the Gulf when the thirty foot wave struck our house on August 29, 2005.
I was in the habit of dropping all loose change in a tall plastic container beside my nightstand at the conclusion of each day. We discovered this container, heavy with coins, lying among the destruction of our house some several weeks after the storm. Upon emptying out the container, I noticed the coins were severely tarnished, apparently from the salt water, and perhaps, the corrosive and nasty mud and silt. I have tried soaking the coins in various cleaning solutions to no effect. My question is: Do you have any suggestions as to what to use to restore the copper coins, and some silver coins, to their original appearance? I would appreciate any suggestions.
Thank you. Ray McPherson, Former Home Owner from Mississippi.
Chaplain Raymond G. McPherson, CAPT/USNR(Ret)
Retired Navy and Hospital Chaplain - Jacksonville, North Carolina, USA
2006
A. Chaplain Ray,
We are trying to clean coins also and I ran across an article that suggested soaking them in a bucket of olive oil. Said it could take days or months. Worth a try and less expensive than professional coin cleaning.
If coins are rare, it said not to clean them yourself because it could ruin their value.
Sorry about your Katrina experience!
Aldrene Mautz
- Sebring, Florida, USA
A. Chaplain McPhearson,
As a victim of Katrina, I understand your plight. Like you one of the few things that survived was a large container of coins. My coins are not of the valuable sort so I have tried various household chemicals with no luck. I recently purchased industrial strength toilet bowl cleaner which contains hydrochloric acid. It seems to work although it does leave the coins quite dull. Hope this helps somehow. God Bless.
Paula Mason
- Ocean Springs, Mississippi
2007
---
---
Q. Several pounds of silver coins were recovered from a fire and most are loaded with carbon and fire residue. Is there any kind of chemical bath to bring restoration?

Is there a battery-operated procedure that works? Or maybe steam cleaner [affil link]?

Thanks,
Don Cole
Hobbyist - Hannibal, Missouri, USA
2007
A. Hi, folks. My bet is that the best way to do this is with a rock tumbler [affil link] and a soft media like corn cob. The corrosion and discoloration will be softer than the raw metal and I think you can tumble it off then stop before you appreciably wear the markings off the coins. This is just a guess though.

Regards,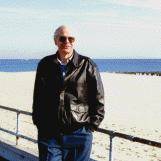 Ted Mooney
, P.E.
Striving to live Aloha
finishing.com - Pine Beach, New Jersey
October 25, 2010
A. The best way to clean coins at home, is warm soapy water and a soft old toothbrush- start off by rinsing the coin with water, put a drop of Dawn or other dish soap on the coins, rub it with your fingertips while under the water stream- rinse and inspect- if you want to get it cleaner still, repeat the process while gently brushing it with the toothbrush- be sure to rinse the coin and brush constantly so as to not scratch or gouge the coin-

if you want it cleaner still, try soaking the coin in rubbing alcohol or lacquer thinner, then repeat the soap bath-

but usually I just do a light scrub with the dish soap, dry, and accept that as good enough

dish soap works really well with gold coins.

A lot of the "damage from cleaning" stories are old wives tales- use common sense- I'm buying gold coins at melt value, common dates - the coin is going to be worth at least melt value after being cleaned, and it may even be worth more because it looks a LOT better after being cleaned

toning on common gold coins is a 2 edged sword- some may prefer it, but most do not- I've seen common gold coins that looked a lot better after the light toning was removed.
Jim Parrish
- Lancaster, Pennsylvania USA
November 5, 2010
A. We have a small company that was featured on The History Channel's Modern Marvels, that provides a service for fountain owners and charity beneficiaries.
It is (unofficially) non profit.

We clean and bank water damaged coins in about two weeks.
It also works for fire damaged coins. The fee is 25% with free pickup on routes through Texas, Oklahoma and Louisiana.
Shipping instructions are easy for clients out of this area.

If this info helps, please feel free to pass it on.
I would include the website but the rules don't allow it.
Hope this helps.

My best regards,
Walt
Walt McKay
- Dallas, Texas
April 4, 2011
Walt is speaking of FountainCoins.com ...

Hi, Walt. The editorial standards don't exactly forbid posting URLs, but they do discourage commercial postings based on 20 years of bad experiences. The next guy may make the point that their fee is only !!20%!! (surrounding it with bold face and exclamation points) -- and then the mud-slinging starts, with a 3rd guy calling the 2nd guy a cheat :-)

This public forum seems to work very well when there is no commercial gain to be had from postings, but very poorly when there is :-(
People are welcome to do paid advertising here or on google or anywhere they wish. But vested interest comments encourage spam and a race to the bottom; and what has happened several times is people with vested interests post with fictitious names, posing as satisfied customers :-(
Yes, commercially motivated replies have ruined enough threads here that, yes, we discourage them :-)

Regards,




Ted Mooney

, P.E.




Striving to live Aloha




finishing.com - Pine Beach, New Jersey




April 4, 2011





---
---
!! My name is Jen. I am fairly new to coin collecting, and I do clean some of the coins I acquire. Not obsessively, as I know that devalues them.
opinion! After extensive research, I've found that you absolutely do NOT want to use salt, toothpaste or omg a ROCK TUMBLER??! WTH!? If the coins are valuable that is. I really cannot understand why people post awful things like that. If you don't know what you're talking about don't answer. PLEASE!
But anyway, the professionals recommend that if you must clean your coins, you can place your silver in an aluminum pan that has baking soda in it. Then slowly pour boiling water in. The electrolytic action will brighten them and cause a galvanizing reaction.
I've found the best things to use, as far as heavy duty cleaning goes, is either rubbing alcohol, or better yet, nail polish remover. You can pour some in a glass dish for soaking or use Q-tip [affil link] but only dab! Make sure you rinse your coin thoroughly with cold water after and pat it completely dry. You never want to rub or use anything abrasive. Also you don't want to leave it soaking too long as it will lose all its luster. If you are trying to save the coins and your money by not having them professionally cleaned these are a few tried and tested methods. A trustworthy company that can restore your coins is NCS- Numismatic Conservation Service, affiliated with NGC. They will make sure your coin is "conserved" opposed to "cleaned" and that could be the difference between $10 and $10,000. Also, they can do a far better job than any home cleaning will and with no worry. Good luck!
Jennifer Trush
- Clementon, New Jersey USA
February 11, 2020

Thanks Jen. Sending precious coins to a numismatic conservation service is certainly an excellent idea!
But a number of other situations are mentioned on this page including fire damage to "a 5-gallon bucket of coins", salt water damage to "loose change in a tall plastic container" and "a large container of coins not of the valuable sort". Please consider the possibility that people are discussing different situations than you have in mind, not necessarily posting "awful things ... omg a ROCK TUMBLER??! WTH!?".
"Speak your truth quietly and clearly; and listen to others, even to the dull and the ignorant; they too have their story" -- The Desiderata
Regards,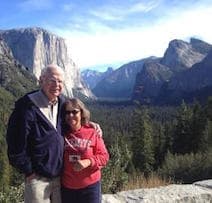 Ted Mooney
, P.E. RET
Striving to live Aloha
finishing.com - Pine Beach, New Jersey
---