60,000 Q&A topics -- Education, Aloha, & Fun
topic 25483
Rust bleeds from welded seams after zinc plating
A discussion started in 2003 but continuing through 2020
2003
Q. We are plating "equipment racks" to ASTM B633 [affil. link to spec at Techstreet] , Type III SC2 with clear chromate finish, followed by an application of powder paint. In the base of the rack, one of our customers has reported red rust at the exit seam of two overlapping steel surfaces. It is possible that residual plating fluids are trapped between the two surfaces, and over time "bleed out" causing the visible rust at the seam.
These racks are used in a temperature and humidity controlled central office environment. Is this merely an aesthetic problem, or is the rust likely to get worse over time and compromise the mechanical integrity of the rack?
Chris Dietemann
Telecommunications Eqpt. - Plano, Texas
---
A. I can't envision the structural integrity of the rack being compromised by rusting in a temperature and humidity controlled environment; so I'd consider it an aesthetic problem. Nonetheless, the plating and powder coating is not satisfactory and the problem should be corrected through better welding, better rinsing, or by sealing the joint with anaerobic adhesive sealant before plating.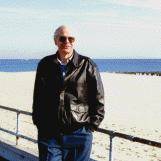 Ted Mooney, P.E.
finishing.com - Pine Beach, New Jersey
Striving to live Aloha
---
---
Corrosion forming after Type II zinc plating
July 4, 2008
Q. We manufacture simple steel agricultural hardware and use an electroplating contractor to apply a Type II yellow zinc electroplate providing us with 72 to 96 hours of protection.

Recently we have done a run of products where after electroplating rust has appeared in and around places where metal surfaces are 1 to 2 mm from each other. We believe that this is due to residual acid leaking out from these places after plating.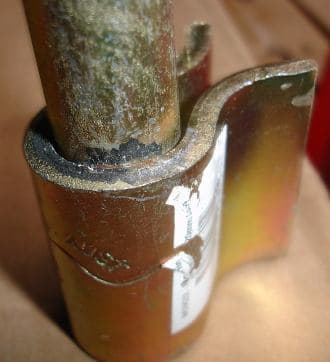 While it seems a simple problem, unfortunately I simply do not know the solution!

Can anyone please give me the benefit of their experiences with how this problem can arise, and what methods could possibly assist in overcoming the problem?

Thank you for the benefit of your advice.

Bill Doolan
Bill Doolan
Product designer - Brisbane, QLD, Australia
---
July 9, 2008
A. Hello Mr Doolan,

It looks like a simple Press fit assembly; can't you assemble them together after plating them separately?

Or else choose a Dip-Paint or E-Coat process where the bleed out won't attack the coating.

regards
[an error occurred while processing this directive]
---
July 30, 2008

Thank you for your response.

Unfortunately the components are welded together (on the underside not shown on the photo, so plating separately is not an option.
The part is used to weld onto steel posts for gate hinges and so zinc plating is desirable for these reasons.

Any other thoughts?

Regards,
Bill
William Doolan
agriculture - Brisbane, QLD, Australia
---
July 31, 2008
A. This is a common problem with your type of parts. Start out in a hot rinse tank then go into a cold rinse tank and then do your normal plating process with a long rinse in the last rinse tank with intense air agitation. Then go into the chromate tank and rinses. End with a very warm (110F) rinse and blow dry immediately. It might work on some of the parts. Baking with a slow temperature rise may work until they are rained on the first time in outside use.
James Watts
- Navarre, Florida
---
August 15, 2008
A. Hi again,

You can try the process alternatives all which work for us, In addition to the above I would also recommend a long immersion in de-watering oil, if you don't mind having an oil film over the part.

Regards,
[an error occurred while processing this directive]
---
---
August 22, 2011
Q. I have a welded steel (1045) assembly where the 2 parts touch face-to-face along the surface that is welded. These are then plated with:

Bright Zinc per ASTM B633 [affil. link to spec at Techstreet] , Type III, SCI (.005mm thk), Clear, Hexavalent Chromium free.

I am noticing rust on the newly plated part that "appears" to be between the 2 parts, but could be from the weld - it is hard to tell. Is there a known corrosion issue using this plating on steel parts? Is it just that the plater did not properly rinse and dry the parts during the plating process? and most importantly, is this likely to cause the weld to corrode and fail? This is used in a temp controlled hospital, so not a corrosive environment. Thanks!
J Sampson
product designer - Palo Alto, California
---
August 2011
A. Hi, J.
A picture would help us understand, but there will be no plating in crevices because plating thickness is proportional to electrical current density, and electricity essentially takes the path of least resistance such that no electricity will flow into crevices. You may need to use some sort of organic sealant that can flow into those crevices and/or you may need (as environmentally unfriendly as it sounds) a vapor degreaser/drier to drive capillary-entrained acid and water out of those crevices.
Regards,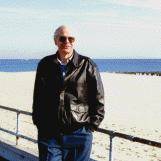 Ted Mooney, P.E.
finishing.com - Pine Beach, New Jersey
Striving to live Aloha
---
September 16, 2011
A. I agree a sealer is the best way to cover a crevice. The other thing is weld spots tend me be the hardest spot on a part to clean. Try cleaning a load with a heavy organic cleaner by hand and see what kind of results you get. It should tell you if it's a cleaning problem or a throw problem.
Jason Deible
zinc/chrome - Grand Rapids, Michigan
---
October 13, 2011
Q. We have encountered a similar issue with rust/corrosion appearing on welded seams and joints after plating (same ASTM B633 [affil. link to spec at Techstreet] specification). I'm gathering from the comments above that this is likely a process issue with the plating vendor not thoroughly drying parts? If so, is there an additional process or specification that can be put on fabrication prints to help eliminate this issue? Some of our products are for naval applications and salt water corrosion is a concern.
J.D. Hunt
- Boston, Massachusetts, USA
---
---
Zinc plating welded parts which trap fluids
September 19, 2016
Q. Hello,

I've recently had many parts from my Suzuki jeep zinc plated by an ISO certified zinc plater. Many of the parts came back very good. But some of the parts had trapped fluid from the pre-processing stage within the seams or welds. This fluid then leaked out and affected the zinc. I am concerned that these leaks will have compromised the finish and their acidic/caustic nature may cause rust problems.

However, I wonder whether maybe the plant just didn't rinse the parts properly, as the seams don't seem so complex as to trap fluid permanently.

In some places there is also a whitish staining present.

I enclose some photos.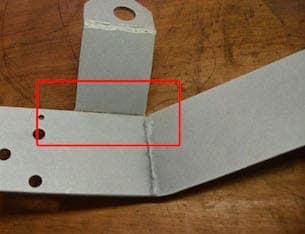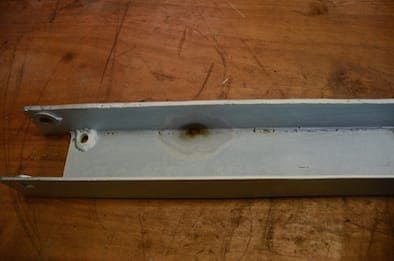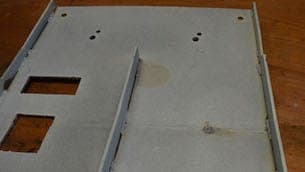 (click thumbnails for hi-rez photos)
Philip Antoniou
Engineer - London, UK
---
September 19, 2016
A. Zinc is a relatively lower priced plating and thus does not qualify for a lot of individual rinsing, namely pressure spray.
The higher surface tension of the chemical is enough to keep a dip rinse, even 2 or 3, from clearing out the chemicals.
The brown is rust, so there is not a lot that can be done for a permanent fix. Naval jelly will attack the zinc faster than the rust.
Now you see why platers hate skip weld seams.
James Watts
- Navarre, Florida
---
September 19, 2016
Q. Thanks James. Is there any solution? I was thinking:

1. Improve the welds where possible.
2. Ask the zinc plater to put more effort into the rinse.
3. The first post on this page talks about "anaerobic adhesive sealant" - would that work for zinc plating also?
Philip Antoniou
[returning]
- London, UK
---
September 2016
A. Hi Philip. Improving the welds is possible but expensive. The weld I see in your first pic is apparently single sided, on the outside of the part only. Anaerobic adhesive sealant would probably solve the problem but the issue is back to "Zinc is a relatively lower priced plating ..." Manual application of a sealant before plating could conceivably double, triple, or quadruple the cost. Most people in most cases consider zinc plating functional rather than decorative, and it becomes an issue when parts have stitch welds, one-sided welds, crimped areas, etc., so a down-&-dirty process doesn't work well enough. But yes, the plater probably could do a better job dealing with these issues.
Regards,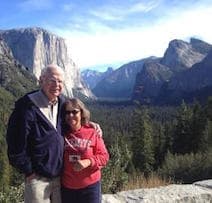 Ted Mooney, P.E. RET
finishing.com - Pine Beach, New Jersey
Aloha -- an idea worth spreading
---
---
April 27, 2020
Q. We have been experiencing some staining that looks like corrosion on a zinc coated welded assembly. Near the joined metal parts there is white/black staining that looks like it could be corrosion. Is this corrosion and why is it possibly happening?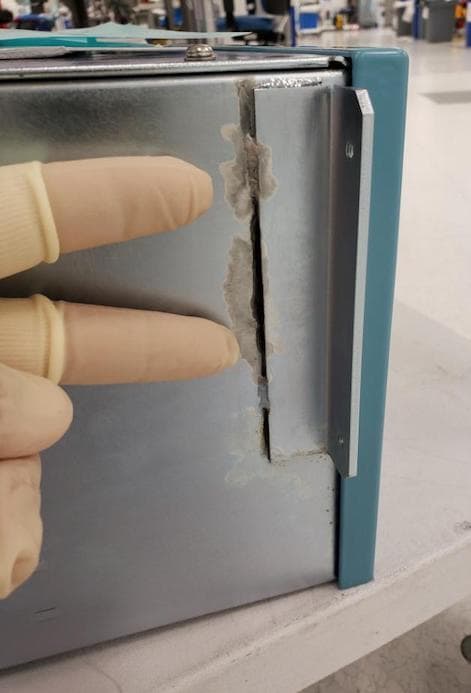 Scott Huffman
Portland, Oregon
---
May 2, 2020
A. Hello Scott,
It's a little hard to see from the photo whether the raised plate that is welded is partially open at the bottom. If it is partially open you are most likely experiencing a degree of solution entrapment. This could be happening from your pre clean and or dips. The entrapped solution could very well be leaching out in that area and affecting your final finish. Try to increase your rinsing times and give the part the proper agitation whereby the entrapped solution will be removed. As far as calling it corrosion or staining, I would lean towards staining. Hope this helps you.
Mark Baker
Retired - Winston Salem, North Carolina USA
---
May 2, 2020
A. Hi Scott
I would agree with Mark that you have a classic case of solution entrapment. However it is such an obvious fault that I would expect the plater to refuse to process it as he will inevitably be blamed when it fails later.
The weld on the visible side is only partial. Even if the cavity is cleaned by extended rinsing, the inside of the void will not be plated and will be a long term source of rust in service.
The weld needs to be uninterrupted all round the flange. It is not just there for strength.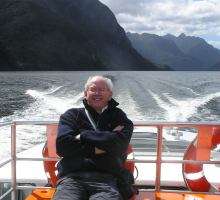 Geoff Smith
Hampshire, England
---
May 4, 2020

Thank you for your advice and comments. They have been very helpful. This is a stitch or Skip weld on the part as you have suspected. The brackets are as flat as a sheet steel can get, but there is room for fluid to be entrapped. This looks like a design solution would be best to eliminate the opportunity for fluid entrapment and/or allow for plating between the welded parts.

Thanks again.
Scott Huffman
[returning]
Celestica - Portland, Oregon, USA