topic 25333
Rotogravure maker has chrome plating / grinding troubles
(2003)
Q. Hi!
I would like to know certain things regarding chrome finishing. I'm presently operating a Datwyler Finishstar I would like to know why does grinding stone tend to damage engraved cells even though the head press is minimal? How can I prevent such things from occurring? I would also like to know which is better to use grinding stone or polishing tape? How can I achieve constant roughness of RA.03-.05? Any ideas?
Thanx!
Christopher Tagala
rotogravure cylinder making - Manila, Philippines
---
(2003)
A. Christopher,
Grinding chrome must be done carefully; when you start the first cutting don't remove more than 2-4 µm per minute. The grinding stone shall be soft on hard material like chrome. Also scratch the grinding stone often. Because if the grinding stone contains chrome this will give the chrome deposit some fretting. After grinding operation you can lap the area with a diamond charged polish.
Regards,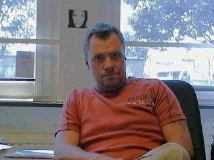 Anders Sundman
3rd Generation in Plating
Consultant - Arvika, Sweden
---
January 27, 2010
Q. Hi,

I am facing certain problem of roughness and blocking of fine dots in rotogravure cylinder while printing and this was a very serious issue and because of that I am loosing customer.So, please suggest what are the parameter I have to maintain and how it can be done.
Presently we are maintaining roughness of 0.04-0.05 and chrome hardness is in between 850-880 hv and we are using band polish to create roughness and criss-cross with a 9 micron lapping film.

Thanx,
Praveen Singh
gravures - Noida, U.P., India
---
February 4, 2010
A. Christopher,

I cannot see how your cells are damaged unless you are grinding an engraved cylinder before chrome plating. If you are doing this why? Grind the copper base to achieve Rz 0.3-0.6 (normally stones),engrave, chrome plate(6 microns), polish with paper or rough stone.

Praveen,

More information is needed,a more detailed description of the problem and your process. Do you or your customer have problems with other customers/suppliers. Check your roughness testers are calibrated properly. Have a look at your finish under magnification do you have turning lines from machining, what is your chrome like?

Polishing or grinding is the most important step in the process. Printers will also blame the cylinder maker for any problems so it is essential to work together. Doctor blade settings, ink, heat, humidity, substrate etc will effect printing so don't loose your customer work with them.
Andrew Burt
gravure cylinder maker - Evesham
---
---
April 12, 2011
Q. Dear sir
We have a problem with plating chrome over copper in rotogravure cylinder. After the cylinder is going to press and after 1 ton or less the chrome is going weak and the doctor blade makes scratches on the cylinder surface

So what I can do for this?
whid tammam
rotogravure cylinder production - cairo, egypt
---
January 5, 2014
Q. What is the empirical relation between the current density and the cylinder rotation speed during the process of rotogravure chromium plating.
Ahmed Awad
- Alex, Egypt
---
February 4, 2014
A. Dear all,

The better value to determine roughness is the Rz and the Ra as a comparable value.

As a cylinder lifetime it is not helpful to talk about the weight of the printed substrate rather than the meters printed.

If the chrome wears out fast, then these questions should be answered by the cylinder manufacturer:

- Is my chrome solution within specification?
- Is my chrome deposition good enough?
- Are my cells prior to chrome plating clean?
- Where is my roughness?
- Are my engraved cells within specs?

As a printer following should be answered:

- How are my doctor blade settings?
- Do I have premature drying ink in the cells?
- Is the doctor blade oscillating?
- Which cylinder regarding to type of ink is being rejected?
- Which substrate is printed and what are the temperatures of substrate?

Etc., etc., etc.

Dominik Michalek
- Chonburi, Thailand


This public forum has 60,000 threads. If you have a question in mind which seems off topic to this thread, you might prefer to Search the Site
Disclaimer: It's not possible to diagnose a finishing problem or the hazards of an operation via these pages. All information presented is for general reference and does not represent a professional opinion nor the policy of an author's employer. The internet is largely anonymous & unvetted; some names may be fictitious and some recommendations may be deliberately harmful.
If you need a product/service, please check these Directories:
JobshopsCapital Equip. & Install'nChemicals & Consumables Consult'g, Train'g, SoftwareEnvironmental ComplianceTesting Svcs. & Devices


---
©1995-2018 finishing.com, Inc., Pine Beach, NJ - About finishing.com - Privacy Policy
How Google uses data when you visit this site.