Not a lecture hall but a roundtable with a seat for you!
60,000 topics spanning 36 years. Education, Aloha, & Fun
topic 25190
Will powder coating prevent galvanic corrosion?
A discussion started in 2003 but continuing through 2020
2003
Q. I was asked this question on a periodic visit I made to our project. It is about a galvanized clip angle bracket and powder coated aluminum mullion for a curtain wall. The question is are we still going to put separator sheets between the two? My answer was "no since the mullion is painted, but if you had put separators in the other items you have to". Am I right? How long does it it take for the powder coat finish to fail in protecting the aluminum from the galvanized steel? I have a reason in answering that question that way I will share that to you later.
Thanks,
Richard D. Ochotorena
structural glass and curtain wall - Hongkong, HKSAR
---
2003
A. Hi, Richard.
You might be better served by sharing any info you have rather than by holding it in reserve. But I do not believe that paint or powder coating usually offers the reliable electrical insulation you would need to prevent galvanic currents. I believe it is quite possible that you will get corrosion of the aluminum in the immediate vicinity of the galvanized clip, depending on exposure conditions.
Good luck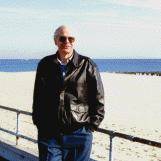 Ted Mooney, P.E.
finishing.com - Pine Beach, New Jersey
Striving to live Aloha
---
2003
Q. Sorry about that, I was eager to ask the question first since I have to assess again what we have to do on our project. And also I have to make clear what I have to tell. Anyway, I have encountered contacts between aluminum and galvanized steel many times before while doing refurbishments works on old buildings starting 20 years old and above. In most instances I have noticed that areas within the clip had dark spot at the center on the aluminum side and as we cut through, (since we are to change the facade system) the affected part on the aluminum (where the spot is)has deteriorated (most of them are of anodized finish, powder coating is not available in our place back then). Structural wise it manage to withstand service loads (specially earthquakes and typhoons) to the time we opened it up because the surrounding concrete shrunk and the anchors where already exposed. The question there is from when does this stage occur (say one or two years of contact)?
Thanks,
Richard D. Ochotorena
[returning]
- Hongkong, HKSAR
---
2005
Q. PLEASE PROVIDE THE ANSWER WHETHER A SEPARATOR TO BE USED WHEN STEEL BRACKET GALVANISED AND POWDER COATED IN CONTACT WITH ALUMINIUM POWDER COATED.
M.A.HAKEEM
- DUBAI, UAE
---
2005
A. Sorry but I didn't really follow Mr. Ochotorena's reply. I have seen anodized aluminum and galvanized steel simply bolted together in some instances like fencing and stadium seating without terrible result; and certainly if either or both were powder coated the results would be better. Further, if the aluminum has a large surface area and the galvanized a small surface area, the anodic current will be low.
But essentially, powder coatings are generally not impermeable, and are usually easily scratched, so I don't think connecting them without insulators is a sound approach on anything that is supposed to last decades or which is critical. But I'll be happy to defer to anyone really knowledgeable on the subject.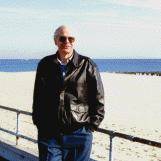 Ted Mooney, P.E.
finishing.com - Pine Beach, New Jersey
Striving to live Aloha
---
December 16, 2010
Q. Hi
I am currently finishing a project for a carpark with a aluminium panel system facade. it has rectangular aluminium panels and vertical frames. the brackets that fix these to the concrete structure are galvanised steel. We have separators between the frame and the bracket but I noted that the screw used to fix the two together is galvanised and not separated. I was wondering if there would be any issue with this. Simply because the screw has been tapped through the alloy frame and definitely has direct contact. what are your thoughts? thanks
Caleb
Caleb Murray
- Canberra, ACT, australia
---
December 19, 2010
A. Different powders have varying di-electric strengths and most standard powders are not impermeable (as Ted has pointed out).
Therefore, it is not really a good idea to rely on powdercoating as an electrical insulation material unless the specific properties of the powder used are clearly defined.
As for screw fastening of dissimilar metals, perhaps it could be an idea to investigate Nylon fasteners.
Hope this helps .
Bill
William Doherty
Trainer - Salamander Bay, Australia
---
December 29, 2010
A. Use a nylon or other plastic grommet, washer, or thread sealer, there are plastics with compression capacities close to aluminum and don't forget teflon coatings and gasket sealer. I've used teflon coated stainless screws in aluminum quite a bit where weather is a factor, if you seal to a degree that water or some other transfer liquid can't permeate (like teflon on the threads) you can keep the galvanic corrosion from happening -- you are preventing the electrolytic reaction by sealing it out. You need something, like water, or better yet salt water to transfer from the anode to the diode. Powder coating cracks the second you tighten a screw, ergo is useless to prevent galvanic corrosion. Best,
Kurt Lebeck
- Brooklyn New York
---
---
October 27, 2012
Q. Approximately one year ago I installed a stair for a project. We installed a steel stringer/steel riser stair with aluminum threads. In the spec it said to use a rubberized tape as a galvanic separator for the dissimilar metals. As a alternate to the spec we epoxy coated all the contact points of the aluminum thread. The stringer and the riser are were painted with Mercury m-12 paint. The epoxy paint was submitted and approved but it's intent was not specified. The engineer now would like a letter from a qualified person stating that the epoxy paint coating qualifies as a galvanic separator.
Can anyone help?
Joe Davey
- Long island, New York
---
March 2, 2020
A. Here in New Zealand under our building code powder coating does not prevent galvanic corrosion. I would use a minimum gap of 5 mm to prevent moisture bridging.
Julius Oconnor
- New Zealand
---
March 10, 2020
[ed. note: sorry, not posted 'til March 21]
A. I'd say "no".
I don't think this would be an effective insulator.

Geoff Crowley
Crithwood Ltd.

Westfield, Scotland, UK