topic 25173
Powder coat adhesion problem on zinc plate
(2003)
Q. We have a powder coat adhesion problem when applied over zinc plating. I see from reading your site that we are not the only people with this type of problem. Some batches of plated parts powder coat fine. And on some it falls off in great patches. I have spoken to the platers but they offer little help. We only have 2 operators in our area to choose from and I have tried both. I personally know little about the zinc plating process so I need to know what questions to ask when I next meet with them.
Mike Owens
Sheetmetal Engineering/Powder coating - Christchurch, Canterbury, New Zealand
---
(2003)
A. The curing of powder paint over zinc electroplate outgasses and blows thru the partially cured powder. Organic additives in the zinc electroplate (worse with Acid Chloride formulations) explode thru the powder.
The same is true for the chromate conversion coating. The chromate should be very thin because the thicker films will separate from themselves.
Best case: Alkaline zinc with least amount of brightener held on the slightly less than bright side, then a very thin chromate, then ramp up the baking very slowly.

Robert H Probert
Robert H Probert Technical Services
Garner, North Carolina
---
(2003)
A. First let me ask you why you used zinc plating in your product and then give it powder coating? Surely you will face many problems by this method. The adhesion of powder coating after curing with zinc plate surface is very poor and the surface finish not good because some gas and organic additive will be evaporate during curing of powder. So you must change the finish of surface before you paint it powder like steel and make phosphate for it before powder coating by these method you will increase the adhesion and improve the finish of surface after curing. If it is very difficult so, you must accept alkaline zinc plate with least amount of brightener may be not bad.
Aly Gomaa
- Cairo, Egypt
---
(2003)
A. The key to getting adhesion of powder coating on galvanizing or Zn plate (we do both here), is the PC pretreatment. Degreaser Acid etch Zinc phosphate Lots of rinses in between. We get excellent adhesion on Zn plate and on hot dip galvanized. For thick HDG coatings, degassing is required (heat to 210 °C for about 10 mins) then pretreat.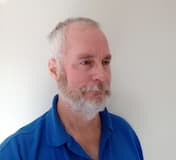 Geoff Crowley
galvanizing & powder coating shop
Glasgow, Scotland
---
(2003)
Dear Sirs,
If you can find a local metal finisher who will develop a waterborne primer, then you may find that adhesion and corrosion resistance will be an improvement over a one coat powder system. We have finished such a product for 4 years now and it shows no sign of failure as a system primer/powder (galvanized crash barriers after 4 years in a hostile environment).
Terry Hickling
Birmingham, United Kingdom
---
September 22, 2012
Q. Dear sir,

Can we do powder coating on galvanised components as we are facing internal corrosion if mild steel tubes are used. If yes, then what is the process?
Thanking you,
joshi
y.b.joshi
automobiles - honda sattari goa india
---
September 23, 2012
A. Hi y.b.
Geoff has described the traditional process for this situation: zinc phosphating in between the galvanizing and the powder coating. Good luck.
Regards,
Ted Mooney, P.E. RET
finishing.com
Pine Beach, New Jersey
---
---
December 10, 2014
-- this entry appended to this thread by editor in lieu of spawning a duplicative thread
Q. Sir we were using electro galvanized steel. When we were applying powder coating process on that material most times we were facing peel off problem, so give me instruction to avoid this issue. We were using pretreatment solvent degreasing method; after SD, heating that component inside the oven for 20 mins at 180 °C temp. Please give me help
gopi nath
- mumbai,india
---
December 2014
A. Hi Gopi. Sorry, solvent degreasing is not adequate pretreatment for any substrate, but certainly not zinc plating. You should probably do the zinc phosphating described by Geoff. Good luck.
Regards,
Ted Mooney, P.E. RET
finishing.com
Pine Beach, New Jersey
---
---
Powdercoating pre-plated steel sheet
December 7, 2015
Q. Hi, I'm Frank and am working on an outdoor product. This is a sheet metal structure - raw material is zinc plated steel (pre-plated).

My powdercoating supplier is having problems passing adhesion test. I suspect this is a preparation issue. I'm looking for suggestions for the proper cleaning and preparation process, specifically for pre-plated sheet.


Frank Spiteri
product designer - Santa Clara, California, USA
---
December 9, 2015
A. Hi Frank,
I assume that your pre-plated sheet is within use by date?
That is not a joke.
Most steel suppliers will have a specified date for very good reasons.
I also assume that you have ensured that there are no "white rust" preventative processes to which the sheet has been exposed?
If either of these conditions exist then your problem becomes complex.
So,Let us assume that neither complexity impinges?
That being the case then a multi stage Zinc Phosphate pre-treatment process prior to powder application should solve your problem.
Remember:Clean, Etch, Phosphate & multiple rinses finishing with DI.
Hope this helps,
Regards,
Bill
William Doherty
Trainer - Salamander Bay, Australia


This public forum has 60,000 threads. If you have a question in mind which seems off topic to this thread, you might prefer to Search the Site