World's #1 finishing resource since 1989
No login needed: Chime right in
topic 25040
Aluminum bright dip problems
A discussion started in 2003 but continuing through 2020
2003
Q. Hi, I have some problems about acid bright dip.
1. why the aluminium in acid bright dip go up very quickly to 50 g/L in about 2 weeks from 39 g/L? What are the factors that determine the rate of dissolution of aluminium?
2. why some aluminium metals especially from china has to be caustic dip for a while before going to the bright dip? or else it will cause excessive pitting?
3. except adding more ammonium sulphate as a fume suppressant, is there anything else that we can use to actually the fume quite significantly? as adding more ammonium sulphate does not actually help properly.
4. what is the average rate of dissolution of aluminium per sq meter against the rate of drag out?
5. what is the recommended usage of acid bright dip per sq meter in a 10,000 liters tank?
6. is it possible to let the aluminium that has been dissolved in acid bright dip to settle out for some time and reuse the top part of the acid mix with fresh acid bright dip?
Any answer would be very much appreciated. Thank you very much?
Joe Yefrey
chemical company - Melbourne, Victoria, Australia
---
2003
A. Hi,
I recommend you to look for book : The Technology of Anodizing Aluminum [affil. link to book on Amazon ... or on AbeBooks] by Sheasby.
Hadi Khosravi
- Tehran, Iran
---
2003
A. Hi Joe,
I'm using an Alupol IV from 23 years without any problem about the quantity of dissolved aluminium But what is your work temperature and what is the density of your bath ? Those 2 parameters are very important for the stabilisation of the dissolved aluminium.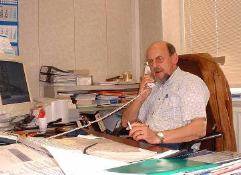 Paul Moreau
aluminum reflectors for lighting - Liège, Belgium
---
2003
A. Hi Joe,
Is there a possibility that your Ammonium Sulphate suppressant is causing pitting? Apparently the suppressant for Chrome (probably an entirely different chemical) does lead to pitting, so I'm told.
Re fuming ... ah, I've seen mega fuming during Bright Dip operations, par for the course, I thought.
There is a solution (i.e., an answer NOT a chemical!) and that lies in the critical design of the fume hood system to prevent but capture the billowing emission clouds ... I believe that in Melbourne you have people who can solve that.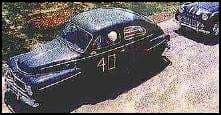 Freeman Newton [dec.]
White Rock, British Columbia, Canada

(It is our sad duty to advise that Freeman passed away
April 21, 2012. R.I.P. old friend).

---
---
Premature tarnishing of Bright Dip finish on aluminum
2004
Q. We are a small scale furniture manufacturing plant and we've just ventured into making aluminum chairs and tables. Consequently, we have set up a aluminum bright-dipping line using an unnamed proprietary process. Besides the bright dip itself, the process involves separate pre-bright-dip degreasing, de-oxidizing, and post-bright-dip nitric acid dips (all with purportedly 'compatible' solutions ); water rinsing (room-temperature (32 °C)) in between the above; and one 40 °C water rinse immediately after the bright-dip. We do not know the exact formulations of any of the solutions including the bright dip solution itself - the chemical sales rep will not divulge this to us. We have set up our line according to the perimeters recommended by the proprietary process, except for the 40 °C water rinse immediately after the bright dip.We just use a water bubble bath at room temperature. The proprietary bright dip solution works just fine and produces aluminum pieces with a near-mirror finish with removal of fine scratches and with minimal fuming. Our problem, however, is that afterwards..., the workpieces with the near-perfect finishes ALL begin to form chalk-like speckles which increase in size progressively. We have checked with the sales rep who is unable to diagnose the exact cause of the problem. They claim there are others who substituted the 40 °C water rinse like us and do not get the same problem. They claim that it is a water-stain caused by calcified water. We have tried using an Aluminum polish to remove the specks and we find that they come off quite readily and form a black residue with the aluminum polish in the same way as any oxide covered aluminum piece. More established speckles on pieces after being exposed for longer get harder and harder to remove with the Aluminum polish.
Our question to anyone with good experience with bright dipping is:
1. What's the cause of the speckling and how to prevent it?
2. Do all bright dip solutions produce lasting finishes or do all require further processing (e.g. anodizing) to keep the finish.
3. Is it advisable to spray a clear lacquer over the brightened finish immediately after drying to seal up the shine?
4. Any other simple method to preserve the shine? Any suggestions would be greatly appreciated!
Troy Ng
finishing shop supervisor -Singapore
---
2003
A. Hi Troy. I have personally never heard of a bright dip process not being immediately followed by anodizing, and it would not surprise me to find that this white residue is simply aluminum corrosion products.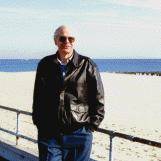 Ted Mooney, P.E.
Striving to live Aloha
finishing.com - Pine Beach, New Jersey
---
---
Yellow Powder on Aluminum Parts after Chemical Polish
October 16, 2017
Q. Anodized aluminum (alloy 1100) and a kind of yellowish powder appears after chemical polishing which is done with a mixture of sulfuric, phosphoric and nitric acids. This powder is not removed at neutralization. I would like to know if anyone can help me in this matter?
Thank you so much !
Leonardo Villalobos
employee - Jundia - Sao Paulo - Brazil
---
---
Bright dip "tearing" line
September 30, 2020
Q. My bright dipped product, alloy 6463, sometimes have a line as shown:

Anyone know the root cause of this line?
It cannot be seen after extrusion, after polishing also cannot be seen unless very severe, only appear after bright dip process.
Daniel Lim (LIM YING PIO)
- Kuala_Lumpur Malaysia
---
October 12, 2020
Q. Anyone can understand why the tearing occur?
due to polishing?
due to extrusion?
due to alloy contains hard particle?
Daniel Lim (LIM YING PIO)
[returning]
- Kapar Malaysia
---
October 12, 2020
A. Daniel

Does the defect always appear in the same location/orientation of the extrusion? Are you processing full-length extrusions or sections?

Consider a Google search of "metallurgical defects in 6463 aluminum alloy" and locate the "Extrusion Defects" document dated May 17, 2017. You use the term "tearing" but "die line" might be more appropriate.

If you can identify a suspect part prior to processing, consider masking a section from the bright dip. If the bright dip reveals the defect adjacent to the mask, you could examine the defect area that was protected.

The defect appears material related as opposed to process related.
Willie Alexander
- Green Mountain Falls, Colorado
---
October 13, 2020
Q. Yes, the tearing always appear in extrusion and polishing directions.
But it is not continuous for the whole length, it is not bearing defect that caused the tearing.

Metallurgically, what can be the root cause?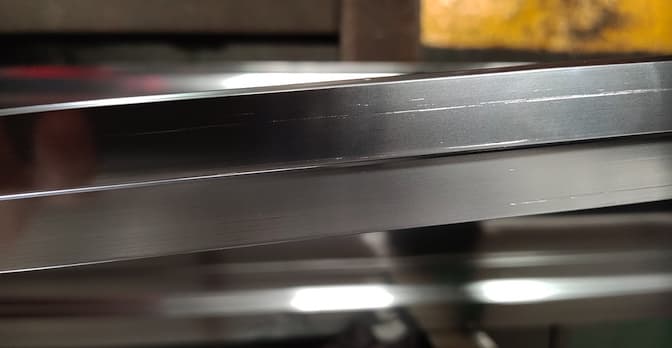 Daniel Lim (LIM YING PIO)
[returning]
- Kapar Malaysia
---
October 17, 2020
Q. The bright dip material, after polishing and bright-dipped, anodized, appeared such tearing lines.

What is the possible root cause?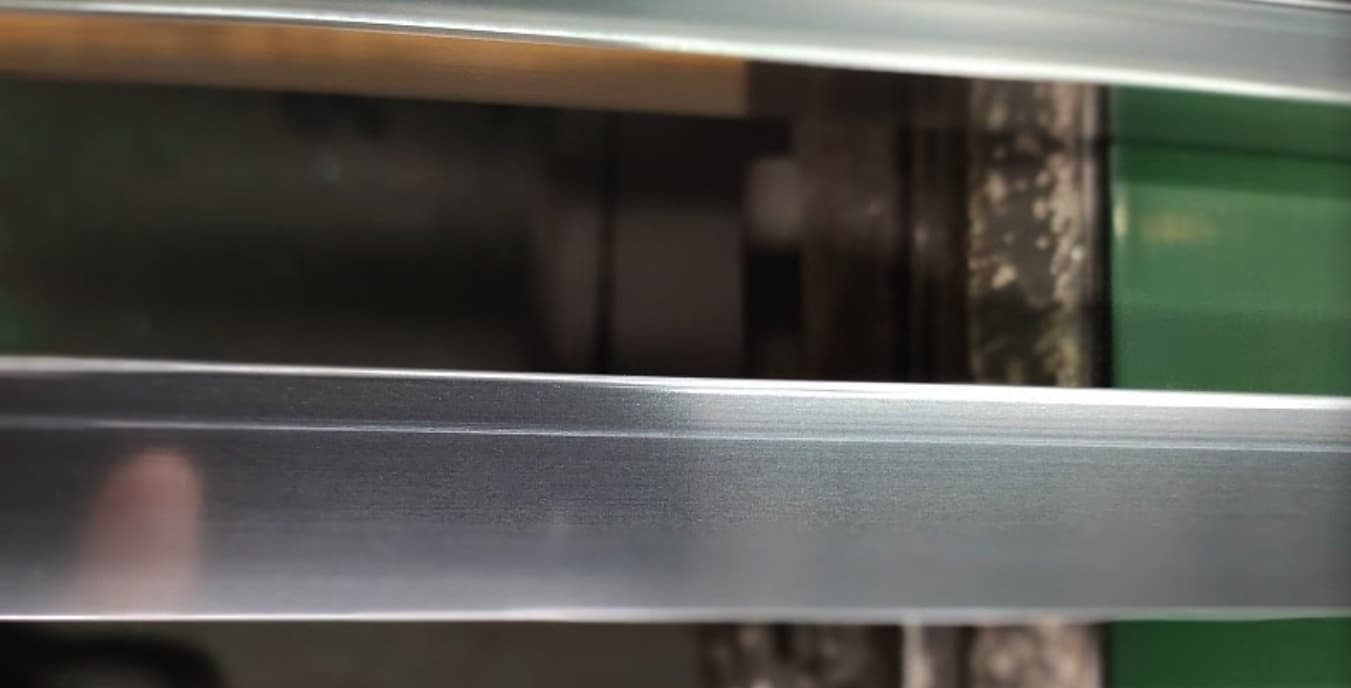 Daniel Lim (LIM YING PIO)
[returning]
- Kapar Klang Malaysia
---
October 2020
A. Hi Lim. Did you get a chance to follow Willie's excellent advice yet? I think we understand the general nature of the defect from the several excellent photos we've posted, and don't think we'll need to fill the page with more :-(
A single symptom is often not sufficient to determine the cause of a malady; but studying the defects at high resolution as the Rio Tinto paper suggests, you will hopefully determine the issue. Best of luck!
Regards,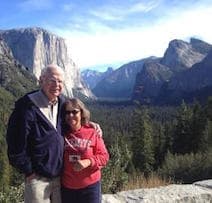 Ted Mooney, P.E. RET
Aloha -- an idea worth spreading
finishing.com - Pine Beach, New Jersey
---
October 19, 2020
Q. Yes, I have read this document. It points out possible causes of tearing, like excessive die exit temperature (which we do not exceed, our exit temp is 520-530 °C for 6463),
We do container cleaning every shift, die bearing no chip off, billet pre-heat 470 °C for 15-25 minutes, die cavity >20mm from container wall.

The tearing sometimes cannot be seen after polishing, it will appear after bright dip and anodizing.
Daniel Lim (LIM YING PIO)
- Kapar Klang Malaysia
---
October 2020

Hi again Lim. This is a metal finishing site and I assumed, as apparently did Willie, that your role was in finishing the material rather than in extruding it. Your questions are very welcome here, but because this site focuses on finishing and almost all of the readers have finishing backgrounds rather than extruding backgrounds, I'm not confident that our readers will be able to help -- but we'll see :-)
Luck & Regards,
-->
---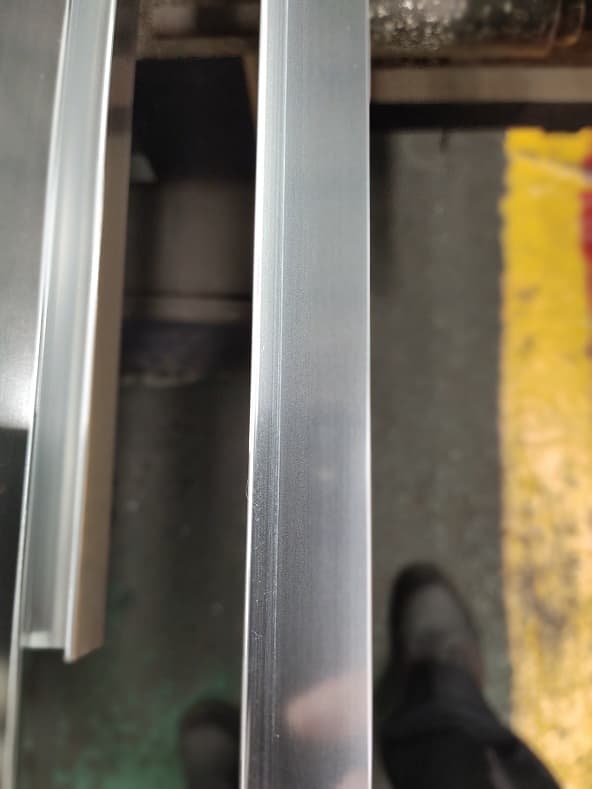 March 18, 2021
A. We found that 6463 Bright Dip tearing was due to high Chromium content in the billet, supposed to be <0.01% but it is as high as 0.028%.
Daniel Lim (LIM YING PIO)
[returning]
- Klang, Kapar, Malaysia