Where the world gathers for
plating, anodizing, & finishing Q&As since 1989
"Health affects of aluminum oxide wood finish"
-----
2003
I noticed that there has been discussion of aluminum oxide as a finish for hardwood floors. Such a finish has been proposed for my current floor project, and I am wondering if anyone has information about the health and environmental affects of working with it. How does it compare to a water-based finish?
Brian Stern
home owner - Rollinsville, Colorado
---
2004
Q. I'm currently refinishing my hardwood floors and would like some additional information on this particular finish. Where can some one purchase it and is it easy to apply, and what are the health risks.
Edmundo Mendoza
- Waukegan, Illinois
A. Hi, Brian and Edmundo --

Most of the earth's crust is made of aluminum oxide, as is sandpaper, and the surfaces of anodized aluminum pots & pans. It is surely not chemically hazardous "per se" in and of itself. Naturally, we can't guarantee that there are no additives associated with a proprietary process that might be hazardous, nor that some circumstance like power sanding it could not produce a dust of a hazardous size, or some related hazard, but it appears generally safe to me. Wear a proper dust mask when sanding absolutely anything -- no garbage belongs inhaled into your lungs.

Based on my browsing, to learn more you may wish to talk to Absolute Coatings about Trek Plus; it looks to me like Friedrich Klumpp Gmbh provides aluminum oxide factory cured finishes for several wood flooring companies, but doesn't offer consumer products. In another thread, a reader reported that some Fuhr International floor finishes contain aluminum oxide.

Regards,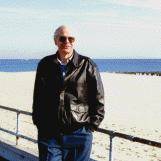 Ted Mooney
, P.E.
Striving to live Aloha
finishing.com - Pine Beach, New Jersey
---
August 8, 2009
A. You are wrong! Aluminum can cause all kinds of health problems. Look up Aluminum toxicity on the internet. I know this because I am suffering from it myself! I had all kinds of tests done and Aluminum came up as one of the highest heavy metals in my system causing all sorts of serious problems. I am now going through detoxing of heavy metals. Hopefully I will eventually be free from this. The Dr. says it will probably take about 2 years. So the next time you drink from that can or use aluminum foil to cook something, think twice about it. Alice
Alice Call
- Batavia Illinois
---
August 14, 2009
Hi, Alice. Sorry to hear of your health problems.

I certainly do not imply that your symptoms are psychosomatic, but I do note that each time there is an erroneous report of hazardous fumes, a number of people always have to be hospitalized for their "symptoms". While I sympathize with your hardship, I cannot plan my life around avoiding aluminum because of your anecdotal reports when the Alzheimer's Association says at http://www.alz.org/documents/national/FSAluminum.pdf --
"... most mainstream health professionals believe, based on current knowledge, that exposure to aluminum is not a significant risk factor. Public health bodies sharing this conviction include the World Health Organization (WHO), the U.S. National Institutes of Health (NIH), the U.S. Environmental Protection Agency (EPA) and Health Canada."

"Further, it is unlikely that people can significantly reduce their exposure to aluminum through such measures as avoiding aluminum-containing cookware, foil, beverage cans, medications and other products. "
Regards, and I hope the detox makes you feel better soon.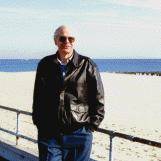 Ted Mooney
, P.E.
Striving to live Aloha
finishing.com - Pine Beach, New Jersey