topic 2582
Masking for chrome
1999
I am looking for a masking application for using in a chrome solution. I like to use lacquer for masking before I put the part in the chrome solution.
Sincerely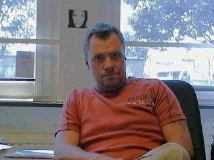 Anders Sundman
3rd Generation in Plating
Consultant - Arvika, Sweden
---
1999
In the USA, there are several companies that make the lacquer you refer to, and numerous firms that sell it or repack and sell. You should have several choices in Europe. It probably will take one more coat than they reccomend for heavy build ups.
James Watts
- Navarre, Florida
---
1999
Lacquer is the most time consuming waste of a chrome platers time . There are many other ways of protecting surfaces . I stopped using lacquer years ago , and found it much faster to develop new methods .
Dave Brackenridge
aerospace plating - Germiston, South Africa


If you have a question in mind which seems off topic, please Search the Site