topic 2551
Question about phosphate coating
(1999)
Hi
I am a researcher working on plasma nitriding at phophate coated spring wire in Korea. However, I can't achieve nitriding on wire due to phosphate coating.(cating thickness <<1um)
would you recommend me method to remove phosphate coating?
thank you
Jong Kwak
institute of advanced engineering - Korea
---
(1999)
Remove phosphate coatings with the following:
5% by weight chromic acid in deionized water.
Temperature = 70 - 75 °C.
Greg Haataja
helicopters - Fort Worth, Texas
---
(1999)
Dear Mr KWAK
The advice you get from our peer Mr Greg will passivate the metal and you will not succed to make your plasma coating because of the passivation problem
My suggestion is as follows:
A.Acidic Removal :Every strong inorganic solution removes phosphate coating. you can choose between Phosphoric Acid 10% cold to 40 deg C , or Sulfuric Acid 5-10% solution cold to 40 deg C . Hydrochloric Acid 10% can do the job but not recommended .
The time take for those removal action is 5-10 minute.
B. Alkaline Removal :Your can use solutio consist of 5% Sodium Hydroxide hot at 85-90 °C and after 10 minute the coation will be removed completely . (Be carefull its not convinient solution!)
Yours Sincerely<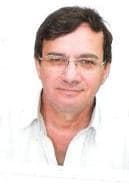 Yehuda Blau
YB Plating Engineering and Quality - Haifa Israel


This public forum has 60,000 threads. If you have a question in mind which seems off topic to this thread, you might prefer to Search the Site