World's most popular finishing site / Internet's friendliest corner
topic 2530
Chemical composition for spray etching aluminum
A discussion started in 1999 but continuing through 2019
1999
Q. I am looking for a chemical formulation for conveyorized spray etching of aluminium.Any one out there can help
Paul Brown
- U.K.
---
1999
A. Dear Paul
The formulation I suggest is as follow:

Sodium Hydroxide 46% sol = 50%
Sodium Gluconate = 10%
Tap Water rest
This solution will be at 10-30 milliliters per liter in the spraying bath depending on Etch rate , Etch time or temperature
Yours Sincerely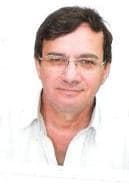 Yehuda Blau
YB Plating Engineering and Quality - Haifa Israel
---
1999
A. The suggestion of a caustic soda based solution containing gluconate as a sequestering agent is a good basis for a spray applied etchant for aluminium.
Used in spray application however operating parameters such as temperature, aluminium concentration, free causticity will all have an effect on the etch rate. There are proprietary blends of etchants available from ourselves and others containing accelerators and inhibitors which help to give more uniformity and control to the etching.
Ian Rogers
- Wrexham UK.
---
1999
A. The type of etch is dependent on the purpose for the etch. If it is simply metal removal, then one of the above formulas should work. If you are looking for a specific surface finish, you'll probably need to get a proprietary product. You can find a list of pretreatment chemical suppliers on the finishing.com suppliers page.
The differences in chemistry are subtle, but produce dramatically different results. If you are just going to pretreat the aluminum parts for painting, there are many other choices that don't involve serious metal removal. There's chrome, or non-chrome conversion coating. There's cleaning with a fluorine containing iron phosphate compound.
I'm not sure just what your purpose for the etch is. If you can enlighten us, we can get more specific.

Craig Burkart
- Naperville, Illinois
---
2000
A. Very often, formulation for spray etch of aluminum are acid based rather than caustic.
It is essential to know kind of substrate to be treated (shape, sheet, etc.), alloy, matte finish required, exposition time available and application pressure.
Best Regards,
Fernando PÈrez
Al finishing consultant - Montevideo, Uruguay
---
---
2001
Q. Looking for a biodegradable product to etch aluminium. The aluminium has a black scale after removal from a 30 ton press. Have been using a solution of Nitric acid, hydrofluoric and water, 1:1:1: ratio. This solution works great but new regulations require I remove it from the workplace.
Please advise.
Thomas Tkacz
- Barkhamsted, Connecticut, USA
---
April 9, 2010
Q. I have same question like Paul Brown, I'm using ferric chloride but result is very bad!? Need help!
MARJAN STANOJKOVSKI
- MACEDONIA
---
August 31, 2010
A. Well Caustic is very general etchant for Al but for those who are etching after exposing the design using photoresist.
Caustic will strip the photoresist as well.

Ajay Wadhwa
- Changzhou, China
---
---
Start the stopwatch when we begin immersing the load or when it's all the way in?
March 29, 2019
Q. I am currently revising our procedure for Caustic Etching and I am noticing that there is an section describing when the operator starts their stop watch. The operator is saying that he starts his stop watch when the entire part is submerged in the tank. These are big parts being moved around by a 3 ton crane. So my question is, when should the operator start his stop watch?
A) As soon as the part makes contact with the tank solution or
B) When the entire part is completely submerged (current practice)?
Carolyne Padilla
- Paramount, California, USA
---
March 2019
A. Hi Carolyne. You also need to ask a similar question about when to stop the stopwatch since a similar discrepancy in immersion time arises when removing the part :-)
It seems to me that the elapsed time in your log should be from when the operator has finished immersing the load until when he begins removing it (which makes the same procedure applicable to electrified tanks where the electrochemistry doesn't begin until electrical contact is made). There also seems to be a safety benefit & focus benefit in operating the stopwatch only after the operator has safely deposited the load and before he begins lifting it again.
If this means that the bottom of the load sometimes receives significantly more etch time, a note to that effect should probably be recorded somewhere.
Regards,
Ted Mooney, P.E. RET
finishing.com - Pine Beach, New Jersey
Striving to live Aloha