Live! From Pine Beach NJ: The world's most popular metal finishing website, and the internet's friendliest corner
topic 2528
Aluminum Pretreatment: 3-step Iron Phosphate vs. Chromate Conversion Coating
1999
Q. How well does Iron Phosphate rival Conversion Coatings (i.e., Alodine, Iridite) of aluminum either as a pre-paint treatment or for corrosion protection? I had always thought of iron phosphate as an excellent paint base for ferrous metals only. Do you think that IP offers good protection as well for aluminum, either painted or unpainted? What are advantages and disadvantages? Is iron phosphate always black in color?
Jimmy Valleo
NLYNX SYSTEMS
---
1999
A. Dear Jimmy,
The Chromate Conversion Process is far superior over iron phosphate process for Aluminium. As a matter of fact the phosphate coating is a dull coating over Aluminium and I suggest you not use it (from my hard experience).
Iron phosphate is not always black; in most cases it's colorless to yellowish, reddish.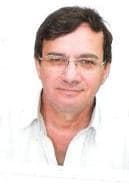 Yehuda Blau
YB Plating Engineering and Quality - Haifa Israel
---
1999
A. Phosphate is normally used on aluminum when you have steel fittings as well as the aluminum.
My experience has been that there is a very poor visual check for quality. If you go with phosphate, iron or zinc, it needs to be formulated primarily for aluminum. I would also require that a tech service person from that supplier come in for the actual startup.
Alodine or Iridite will be better, for most companies, than phosphate.
James Watts
- Navarre, Florida
---
1999
A. This is a quick easy answer. Conversion coating processes (Alodine, Iridite) are light years better for corrosion protection. Iron Phosphate has many colors, but does not manifest itself on aluminum, because it does little but etch the surface of the aluminum, if it contains fluoride.
Zinc phosphate over aluminum is a difficult but effective pretreatment for painting and produces a uniform grey coating.
The reason you can't see iron phosphate on aluminum is that it does not actually lay down a coating. Remember that corrosion protection is not only dictated by the pretreatment, but also by judicious choice of the coating. Most powder coatings today can provide a substantial amount of corrosion protection to aluminum with an iron phosphate pretreatment. The patio furniture industry loves it.
Also there is the environmental impact of chrome to consider. Iron phosphate offers a more environmentally sound alternative to chrome conversions.
Iron phosphate will not provide any protection to unpainted parts. Zinc Phosphate may provide some protection, but nothing in the range of chrome.

Craig Burkart
- Naperville, Illinois
---
Thanks Craig.
opinion! Not to be argumentative, but our landfills are drowning in crappy corroded patio furniture and outdoor stuff that lasts only 2 or 3 years instead of the 15-20 years it used to last, should last, and could very easily last.
This in turn keeps the mines, earth movers, smelters, fab shops, trucks, paint suppliers, applicators, packaging manufacturers, warehouses, retailers, and everyone else relentlessly & unsustainably polluting our environment, wastefully re-manufacturing another round of the same junk, and yet another and another. As you say, Alodine and Iridite are light years better, so to worry about the environmental impact of properly finishing metals to interrupt this pattern of millions of tons of unsustainable and environmentally criminal waste caused by improper finishing seems penny wise and pound foolish. Finish those tons of patio furniture right once, and cheerfully accept the 1000:1 environmental benefit of applying the necessary grams of chrome to those tons of steel :-)
Regards,
Ted Mooney, P.E.
finishing.com
Pine Beach, New Jersey
We need "Aloha" now more than ever
---
---
Multiple similar threads have been merged together on this page. Responders may not have seen or remembered the other threads when responding here.
---
---
-- this entry appended to this thread by editor in lieu of spawning a duplicative thread
Q. Can iron phosphate be applied to aluminum? If yes, what are the limitations?
Donald Bradbury
consulting - Loves Park, Illinois, USA
---
A. It can be applied, it just doesn't do enough good :-)
Phosphatizing of aluminum is not as good as chromate conversion coating. But if it is applied, you probably want a special formulation with fluoride in it to at least etch the aluminum.
Handling aluminum parts along with steel parts in a phosphatizing solution is called "mixed metal phosphatizing".
Ted Mooney, P.E.
finishing.com
Pine Beach, New Jersey
We need "Aloha" now more than ever
---
A. Iron Phosphate products in this context don't contain any iron, the source of iron in pre-paint applications comes from the substrate. What you get with Iron Phosphating over aluminum is an acid wash, and if fluoride is used you get a small amount of passivation by forming a fluoride/aluminum complex. This passivation works exactly like the stable oxide layer on stainless (or aluminum for that matter) but is less stable and thinner than chromate passivation.
Iron Phosphating of aluminum is widely done successfully, by using good reactive polymeric final rinses and getting the parts painted as quickly as possible. Your quality requirements and your ability to treat the waste you create will determine which of chromating or phosphating is best for you.
Jeff Watson
- Pearland, Texas
---
---
2002
Q. We are considering forming an assembly then painting, rather than painting the individual parts then assembling. My question is: the assembly is made up of mild steel box section and aluminum castings; the castings will pretreated by anodizing or Alocroming as this is a readily available treatment in the area. Once assembled the assembly will pass through an iron phosphate spray tank prior to being painted. Am I asking for trouble spraying over the already pretreated aluminum?
Daniel Wallaker
- Southend, Essex, UK
---
---
2006
-- this entry appended to this thread by editor in lieu of spawning a duplicative thread
Q. I have a problem to phosphate the aluminum alloy AA4032. can anybody help me out that what procedure I should adopt?
Muhammad Kazim Mahmood
Student - Islamabad, Punjab, Pakistan
---
2006
A. You can phosphate aluminum. Its main use is paint prep. It is not a stand alone finish. I have seen it used in a special formulation of iron phosphate as a prep for paint on parts that were made of both iron and aluminum. P.S., EPI (Electrochemical Products Inc.) [a finishing.com supporting advertiser] sells two formulations.
James Watts
- Navarre, Florida
---
---
2006
-- this entry appended to this thread by editor in lieu of spawning a duplicative thread
Q. Sir,

I want to know if the 3 step phosphate process can be used on aluminium parts or not?
also what is the best way of having an effluent treatment plant? please suggest
Mahesh Joshi
Process engineer - Goa, India
---
2006
A. If you are using a multi-metal formula in your phosphate tank you can; check with your chemical supplier. If you are significantly changing the % of steel product to aluminum product you might have to change what you are presently using for something more compatible.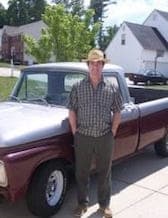 Sheldon Taylor
supply chain electronics
Wake Forest, North Carolina
---
---
March 10, 2013
-- this entry appended to this thread by editor in lieu of spawning a duplicative thread
Q. Could a 3 in 1 solution be used as passivation for aluminium parts prior to powder coating?
ashok
omaks industries - mumbai, maharashtra, india
---
March 10, 2013
A. Hi, Ashok. We appended your inquiry to a previous thread which answers the question: yes it can be done if the 3 in 1 solution has fluoride in it, but it won't be nearly as good as chromate conversion coating.
Regards,
Ted Mooney, P.E.
finishing.com
Pine Beach, New Jersey
We need "Aloha" now more than ever
---
---
Powder coated aluminium castings bleeding green through coating
March 23, 2015
Q. Hi, we have received feedback that some of our powder coated castings have started to bleed green through the powder coating. The casted aluminum has been treated with iron phosphate prior to powder coating. Our two assumptions would be either the phosphate or the copper of the aluminum is causing this. The supplier has been instructed right from the start to use chromate conversion, but has ignored this until we found out a few deliveries into the project. Has anyone had similar experiences or knows what could've caused this and why?
Thanks
Dennis Oelscher
- Bremen, Germany
---
March 24, 2015
A. Why?:
Because you are using an incompetent coater!
Iron Phosphate pretreatment system on Aluminium may remove some contaminants (grease, oil etc) but that is all it could do and that only if it was a good system.
Your product is compromised.
Your Coater should be held responsible.
Hopefully, your Document trail is intact?
Regards,
Bill

William Doherty
Trainer - Newcastle, NSW Australia
---
---
Iron Phosphate vs Chromate pre-treatment Aluminum 6063
August 19, 2016
-- this entry appended to this thread by editor in lieu of spawning a duplicative thread
Q. I am a financial consultant and have a client with a manufacturing issue related to powder coating aluminum 6063. I know very little about manufacturing or the pre-treatment process.

The issue this client has is the power coating flakes or bubbles from the edges and the seams after a year or two. This appears to be happening with about 1% of their products. They are using an iron phosphate to pre-treat the aluminum 6063 and received this pre-treatment recommendation from the powder coat paint provider.

There appear to be a great amount of research out there on the proper pre-treatments, but much of it is confusing or conflicting.

1. Will Iron Phosphate cause pitting on the edges and seams? Could this explain why they have bubbles and flaking.

2. Is a dichromate that much better and likely solution to the issue?

3. Any other recommendations or a link to resources that might be helpful?

I simply want to point the client in the right direction and bring in the right resources to help them. Appreciate any help or advice.

Holden Worles
research - Orlando, Florida USA
---
August 2016
A. Hi. Yes, chromate conversion coating is a much better pretreatment for aluminum than iron phosphate. Your client can use a RoHS-compatible Mil-DTL-5541 [link is to free spec at Defense Logistics Agency, dla.mil] chromate conversion coating.
The only reason the coating supplier would suggest using any phosphate process on aluminum is if they're also processing steel, so that's what they have -- it may be better than nothing.
I don't think the word "cause" quite belongs in the sentence about the powder coating failing at a 1% rate after one or two years. I think the way to look at it is that, to achieve corrosion resistance for 2+ years on 99%+ of the product requires a robust pretreatment and robust powder coating ... and iron phosphate is not a robust pretreatment for aluminum. But coating is complicated, and there's no telling from this distance and with so little data whether something else is being done poorly which even more strongly affects the quality than the lack of chromate conversion coating. Good luck.
Regards,
Ted Mooney, P.E. RET
finishing.com
Pine Beach, New Jersey
We need "Aloha" now more than ever
---
August 19, 2016
A. Also Ted, let's remind him to put the chromate on very thin, down to just slightly iridescent, under heat cured powder coat. If the chromate gel is put down too heavy it will outgas, or explode, right through the powder while curing at high heat.

Robert H Probert
Robert H Probert Technical Services
Garner, North Carolina
---
September 25, 2018
-- this entry appended to this thread by editor in lieu of spawning a duplicative thread
Q. We are a manufacturer of aluminum enclosures and assemblies. For years we have been using iron phosphate for pre-treatment prior to powder coat. Years ago we used to run cold roll steel products in the same line, but we are 99% aluminum now. I guess we forgot to change or did not know to change.

Is iron phosphate the best for pre-treating aluminum, or what do you recommend?

I ask this not because we have quality, adhesion issues. We do have random aesthetic and adhesion issues, especially in the areas near or at the coast, but very few. I ask this because it is my understanding that aluminum should be pre-treated using a chem film product for optimum adhesion/performance results, especially in products that go into salty environments.

Which process is less costly to operate?

Does anyone know of a white paper that compares the two??

Thanks in advance,

Martin
Martin Magana
QA - Anaheim, California USA
---
September 2018
A. Hi Martin. Hopefully a reader will point you to such a white paper. In the meanwhile we appended your question to a thread which discusses the topic, and the fact that chromate conversion (which these days can be hex-chrome free) is greatly superior. Good luck.
Regards,
Ted Mooney, P.E. RET
finishing.com
Pine Beach, New Jersey
We need "Aloha" now more than ever
---
October 3, 2018
A. Hi Martin,
Iron Phosphate is not a suitable pre-treatment process for Aluminium. The only benefit would be a wash effect from the 1st stage, I have seen the effects of Iron Phosphate used as a pretreatment on architectural aluminium balustrading (erroneously recommended by a powder supplier): it resulted in complete failure and extremely expensive rectification. In Australia we use a Standard AS 3715 [link by ed. to spec at TechStreet] for architectural aluminium. It would be worth your while to read a copy.
Hope this helps.
Regards,
Bill
William Doherty
trainer - SALAMANDER BAY NSW Australia
---
October 4, 2018

Q. Thank you for your responses Ted and Bill, I really appreciate it.

Bill, in your post you mention something I should read - is it a book or white paper and where can I find it?

Thanks again,

Martin

Martin Magana

[returning]




Manufacturing - Anaheim, California USA




----
Ed. note: AS3715 is an Australian standard and we have already linked to one source for it.

---

October 5, 2018

A. The best prep for powder coat is THIN yellow chromate, stop about slight iridescence; if too heavy the heat of powder coat curing will dehydrate the coating and the paint will peel. The second best, contrary to above letter, is moly based iron phosphate with a chromate seal. The third would be just plain moly base iron phosphate with no seal.

Robert H Probert




Robert H Probert Technical Services




Garner, North Carolina




---
October 6, 2018
A. Hi again,
The standard to which I refer is AS 3715 [link by ed. to spec at TechStreet] the Australian standard for powdercoating architectural aluminium.
I am sure your USA standards association will produce a similar document. AS3715 describes a high quality process which satisfies powder manufacturers requirements for access to warranty grade powders. The process specified is a multi stage immersion system:
Stage 1: alkali wash
2: fresh water rinse (fwr)
3: acid etch (hydrofluoric)
4: fwr
5: chromate
6: fwr
7: deionized water rinse
8: halo deionized water rinse
The conductivity of the water running off the product after final rinse must be <25 micro siemens.
Some aluminium fabricators will often use beeswax based cutting lubricants these are largely impervious to alkali washes and if they are detected then some additional cleaning prior to stage 1 may be required -- vapour degrease or MEK wipe are usually effective.
The pretreated work pieces should be dried with warm air and definitely not full cure temperature exposure.
It is also important that clean gloves are used for any handling prior to coating.
Powder quality is another aspect to give some close attention to. Having given a first class preparation it would be a shame to use anything other than an architectural grade powder. These usually employ TGIC resin systems and are not as micro porous as your average run of the mill offering.
I hope this helps.
I would really not take the Iron Phosphate recommendation too seriously unless someone can explain how to grow amorphous Iron Phosphate crystals onto an oxidized Aluminium substrate. Rectifying peeling aluminium on high rise buildings is not cheap or for the faint hearted.
Regards,
Bill
William Doherty
trainer - SALAMANDER BAY NSW Australia


If you have a question in mind which seems off topic, please Search the Site