Where the world gathers for
plating, anodizing, & finishing Q&As since 1989
In search of copper patinas
-----
1999
Q. I have recently started to work with sheet copper and I am interested in receiving information on patinas and where to obtain them for providing a finish i.e. green, blue,and red on copper.
Stewart A. Zuber
stained glass
---
1999
A. This subject is a frequently asked question at finishing.com, and a good answer may be to start by looking at the book, "Colouring, Bronzing & Patination of Metals" [affil. link to book on Amazon]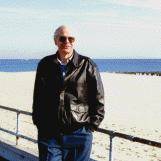 Ted Mooney
, P.E.
Striving to live Aloha
finishing.com - Pine Beach, New Jersey
---
2002
A. In response to many inquiries regarding patinas and sealants. Has anyone suggested purchasing the ready made mixes from a stained glass store? It may be the easiest solution for the laymen. They have a polishing solution that cleans and seals the metal so the color won't change. This option would probably be best for small projects but it's an option.
Andrea Kaiser
- Lake Orion, Michigan
---
2004
A. Look for any book by sculptor Ron Young.

He is quite famous in the field of metal patination. I am a former student of his and I have developed my own recipes for 'buried patinas' which is just about equivalent parts of lemon juice, white vinegar, ammonia, and a bunch of salt all mixed in with wood shavings. Mix the liquid ingredients first, add the salt, then SATURATE some wood shavings with the mix. The shavings should look wet. How you 'bury' your piece depends on the size and complexity of your piece and your 'patience'. The longer it is buried the better the patina and the level of 'accretions' that form on your piece. For a lot of patina (including lots of greens and blues, leave the piece buried for 10-14 days. If left to their own the piece will 'grow' several large accretions that are easily knocked of if not handled properly. However, if it is your intent to NOT have the 'accretions' on your piece, let the piece air 'dry' and then lightly brush the wood shavings (that will become attached to your piece) off with a disposable paint brush. If you intend to use just one type of patina, then you can keep the brush for future use, HOWEVER, never use this brush on any other type of chemical patina if you do not want the materials that are left in the brush from 'contaminating' any other piece you may be completing.
Another way to create a 'textured' patina (with the same formula - less the wood shavings) is to soak the mixture in furniture strapping and 'wrap' your piece with the strapping only 'moist', NOT saturated, and then 'bury' the piece in an air tight plastic trash bag for 10-14 days. You'll get similar results as the wood shavings but with the texture of the strapping echoed on your piece. This way is quite nice and produces a 'pattern' that would be otherwise difficult to achieve. Use Rubber Gloves [affil. link to info/product on Amazon] and eye protection ( goggles [affil. link to info/product on Amazon]) AT ALL TIMES and DO NOT breathe the vapors. Keep the remainder of the mixture well sealed and out of the way and access of kids or any animals and DO NOT dispose of into any body of water. The wood shaving mixture can be used for quite a period of time, but will lose it's 'potency' after awhile. Also, for more blues, use more ammonia, for more greens, use more vinegar and lemon juice. Do this work in a VERY WELL ventilated area and observe all cautions at all times. Have fun and prepare to be pleasantly surprised. One last word; if the results are not what you want, rinse off the old patina and try again trying longer (or shorter) buried times. Also, if you have the patience, DO NOT let your piece dry out too quickly and you will notice the patina changing (almost daily) as it matures. I have a piece that has changed as many times and into as many different colors of blues and greens as you can imagine.
Final word; if you want to 'preserve' the patina as you see it, coat the piece (after it's COMPLETELY dry) with a polyurethane paint product and use whatever level of 'glossiness' you want to achieve by using that level of polyurethane, ie, glossy, semi-gloss, flat, etc. Be aware that no matter what you use to coat the piece with, your piece will get darker when the coating is applied. I've tried a huge number of types and kinds of poly's and they ALL darkened the patina (not always a bad thing).
Have fun and BE SAFE - TERRY
Terry Ridge
- Vista, California, USA
---
2007
Q. Hi, Terry Ridge gave some great advice about buried patinas. As I live in New England, we have a short "warm" season. How does temperature affect this process? Will it work in semi-frozen soil? Or in my mulch pile during winter?

Thanks!
Misty-Anne Marold
Hobbyist, designer - Hudson, Massachusetts
---
July 10, 2008
Q. I am trying to use Liver of Sulphur [affil. link to info/product on Amazon] on some interior copper wall panels and I am having a hard time getting the patina even, it goes jet black in some areas and bronze in others, I have cleaned them with vinegar, salt lemon juice and water and they seem to turn red/yellow after being cleaned but only in some areas, the areas that are pure copper colored seem to be the areas that turn black, I suspect that my cleaning is the culprit, can anyone help ?
Joe Skaggs
coatings contractor - Napa, California USA
---
July 10, 2008
A. Hi, Joe. Get a tampico scrub brush and some Pumice [affil. link to info/product on Amazon] or Bon-Ami [affil. link to info/product on Amazon] and scrub it because vinegar and other acids do not remove fingerprints and other dirts and oils. Then wipe with vinegar to get it acidic and active again (no salt). This is advice from a metal finisher not a metals artist, so take it for what it's worth :-)
Regards,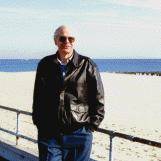 Ted Mooney
, P.E.
Striving to live Aloha
finishing.com - Pine Beach, New Jersey
---
August 13, 2008
Q. I also have some copper panels mounted in place surrounded by wood that I would like to get the rainbow finish. My problem with liver of sulphate is I can't get it to apply evenly. If I use a brush, the solution runs in dribbles or beads up some places and leaves bare patches in others. If I rub with a cotton ball, the finish looks blotchy and I get a lot of black areas. It also loses the rainblow-flowing effect. Is there a gel-type media that would help? Or any other ideas? thanks
Faith Tennyson
- Mishawaka Indiana USA