topic 2511
Why is bead blasted stainless steel rusting?
(1999)
Q. We manufacture packaging machinery for the food industry. Our machine bodies are generally fabricated from 4 mm 304 2B finish stainless steel. After fabrication, grinding and sanding the bodies are glass bead blasted. Our problem is that some machines in certain environments (i.e., chlorinated water in the same room, cleaning and sanitising agents) the machine bodies tend to discolour. A rust like brown stain appears on the stainless. It also appears on some 304 shafting and any case hardened and ground linear bearing slide material discolours and becomes pitted.
Any advice ?
craig pullen
- sydney nsw
---
A. Hi Craig. If the glass beads have previously been used on steel you cannot use them on stainless or you will have this problem.
Ted Mooney, P.E.
finishing.com
Pine Beach, New Jersey
---
(1999)
A. Stainless does not mean immune to corrosion. Any environment with chlorides can results in corrosion of type 304 SS. The previous comment about abrasives is right on. Contaminated grinding media can also cause a problem.
I suspect that your problem is a combination of the environment and the surface condition resulting from the bead blasting. Microscopically, the bead blasted surface consists of many small crevices. If water with chlorides gets into these crevices, the potential for crevice corrosion is great. Ground surfaces are also prone to these crevice corrosion sites. Once the corrosion starts in these crevices they will be prone to continued corrosion unless the surface finish is improved. Case hardening diminishes the corrosion resistance in general and may not require crevices to initiate pitting corrosion.
Larry Hanke
Minneapolis, Minnesota
---
(1999)
A. Dear Craig
As a supplementary to my peers which gave you bright answers I suggest you will passivate your equipment as soon as you finish your glass blasting.
As you know or don't the stainless steal can stand only 2 hours in Salt Spray ASTM ASTM B117 [link by ed. to spec at TechStreet] . This requirement is by the Military Standards (QQ-P-35 [link is to free spec at Defense Logistics Agency, dla.mil]) requirements and this is quite low requirement speaking about Passivated Stainless Steel. If the Stainless Steel is unpassivated the ability of the Stainless Steel to approve the requirements is even lower .
Yours Sincerely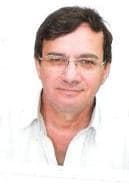 Yehuda Blau
YB Plating Engineering and Quality - Haifa Israel
---
Passivation Required between Grit Blasting and Paint Finishing?
May 2, 2017
Q. Another thread addresses blasting for uniformity of surface appearance followed by passivation. My question concerns blasting which is being done as a pre-treatment for the application of primers, paints, or dry/solid film lubricant coatings.

Blasting does a few things - removes contamination, puts a uniform, frosty finish on the part, but it also exposes fresh metal - "activating" the surface for follow-on brush plating, DFL/SFL or prime/paint coating. The question is, "Is passivation needed/required after that blast operation for parts getting coated within several hours to a few days?

Most of the drawings I see direct, in order, passivation, blast, coating application. That seems stupid to me because blasting destroys passivation. I have typically done blast, passivate, and then coat, but since passivation destroys the "active" surface, I wonder if that will compromise coating adhesion. I do know that some coatings are actually designed to work/interact with an active metal surface.

Experience and thoughts appreciated!
Mike Palatas
Executive management - Gardena, California, USA
---
May 3, 2017
A. Hi Mike,

I think, like you say, the correct form is blasting, passivating, and then priming or direct painting.

Blasting exposes the inner side of the metal, and it is, as you say, "active". You then, inactivate it with passivation. Passivating makes a chrome oxide to appear between the inner part and the air, this chrome oxide has good properties like anchoring the paints or primers and giving the material good corrosion resistance.

You BLAST to get ride of scales, rust, etc., OR to get an uniform, rough surface. This rough surface makes paint to get more thickness, and to improve adhesion.

The only way I can think you would be getting some disadvantages passivating the surface prior to painting, is electrostatic paint. Chrome oxide is an insulator, and you may get less thickness passivating prior to paint. But, my recommendation, if you passivate-blast-paint, do not wait more than a few hours between blast and paint. And I think passivating is not necessary that way.

Hope you don't get more confused after this! Regards,
Daniel Montanes
TEL - N FERRARIS - Canuelas, Buenos Aires, Argentina
---
May 8, 2017
A. Mike,
It seems to depend on the coating. I think for most things, the surface texture matters far more than whether or not the surface was passivated after blasting. For some coatings it may work better with passivation, or without passivation, or with an activation (e.g. nickel strike) treatment.
The only conceivable argument to passivating before blasting is if there's a terrible amount of iron contamination on the surface and there's a concern that the blasting will drive some of it deeper into the surface rather than removing it. You would still want to passivate after blasting also, though.

Ray Kremer
Stellar Solutions, Inc.
McHenry, Illinois
---
May 24, 2017
A. Hi Mike,

As has been posted, it depends on the desired results. I see passivate called out all the time prior to post surface treatments which would destroy the "passive" surface. In many cases engineers have called out for this as a precleaning more than anything else. They know the grit blasting will roughen up the surface to allow for better grip of the primer into the roughness of the surface.
Jim Conner
Anoplex - Dallas, Texas USA
---
December 22, 2017
A. I've Worked in architectural metals for the last 20 years. We discovered some years ago that different types of wire wheel brushes, contaminated Scotch-Brite and sanding discs would embed carbon into the stainless steel.

Also, not sure if already mentioned but T304 does rust, and is magnetic. We use T316L stainless for applications prone to corrosion. The bead blasted surface will still provide an ideal "substrate" for rust, etc.
Brian young
Architectural Metals - San Diego, California USA


This public forum has 60,000 threads. If you have a question in mind which seems off topic to this thread, you might prefer to Search the Site