Where the world gathers for
plating, anodizing, & finishing Q&As since 1989
Powder Coating vs. Liquid Paint
-----
Q. I have an electrical housing used outdoors and need a paint that can help protect it against outdoor weather/salt. Should I use a wet paint or powder coat?

I currently have these wet painted and am seeing a lot of flaking, etc. in a short period of time.
Ryan Smith
- Simsbury, Ohio
July 20, 2022
---
"Electrocoats: Formulation and Technology"
by Bruggemann & Rach
from Abe Books
or

Affiliate Link
(your purchases make finishing.com possible)
A. Hi Ryan. If this is a mass production item, I think it should probably be electrocoated with epoxy followed by powder coating with polyester; but getting the parts electrocoated may be a logistical problem if it's a onesy-twosy product because electrocoating is done in specialized automated processing lines.

Wet painting is not necessarily better or worse than powder coating, and often the same coating material is applied by the two methods. If the coating is flaking it's possible that the housings were solvent wiped instead of properly phosphated.
Luck & Regards,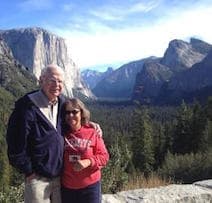 Ted Mooney
, P.E. RET
Striving to live Aloha
finishing.com - Pine Beach, New Jersey
---
---
Q. Hello,

I'm working on a project with several large, long steel planters (4' wide x 20' long). These are to be installed outside in an arid climate, with part of the steel buried as the grade changes. They are to be planted with an automatic irrigation system inside.

I'm wondering if anyone has experience with how to prime such a planter for longevity outdoors and if you would wet or powder coat knowing that parts of the planter will need to be field welded given its large size. Finish color is to be a dark matte gray if that matters. Thanks for any help.
L hawks
- Wenatchee Washington
September 21, 2022
---
A. Hi. The corrosion resistance of wet and powder coated paint is not significantly different -- many times they use essentially the same pigments, resins, fillers, etc. -- it's just that powder coating usually tends to be a bit thicker. Because you anticipate touch ups, I'd probably go with the wet.

More important is the pretreatment; if properly phosphatized it will be far superior to solvent wiped, so if you can get precoated sheet I think you'll be better off than doing a field applied primer. But direct burial and probable use of fertilizer in a planter are two strikes against you, so I believe you should strongly consider either pre-galvanizing & phosphating, or phosphating & e-coating before considering either the wet paint or the powder coating.
Luck & Regards,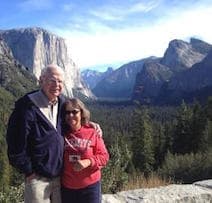 Ted Mooney
, P.E. RET
Striving to live Aloha
finishing.com - Pine Beach, New Jersey
---
---
---
Closely related historical posts, oldest first ...
"Industrial Painting and Powdercoating: Principles and Practices"
from Abe Books
or

Affiliate Link
(your purchases make finishing.com possible)
Q. I am installing 18' aluminum poles for street lights in Sandy City Utah. The poles are painted black. I have two pole manufacturers claiming their paint is the best. I am searching for a comparison between the two paints. One type of paint is Powder Coated Polyester the other type is Two Part Marine Grade Urethane. Thank you for your professional advice.
Jed VandeMerwe
Street Lights - Sandy, Utah, USA
2003
---
A. Good question. I can't get anyone to directly answer this either. Seems there are too many variables, however, I talked to a very knowledgeable exhibitor at Coating 2003 who gave me the best answer I've heard. He explained that he dealt with a manufacturer that needed 1500+ hours salt spray and they used liquid paint. The application of the liquid paint required very technical methods and professional applicators using instruments for film thickness and consistency during application, among other things.
As I understand it, if you can achieve this kind of application then liquid paint probably gives better salt spray for this high hour result but that powder coating provides a lesser but still good result more consistently and easily.
I'm far from an expert and I would like to hear from the experts on this one. I'm only looking for an understanding for myself so that I can honestly answer the question for my powder coating customers.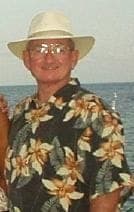 Larry Johnson
- Key West, Florida
---
A. We have gone through the same problems when finishing steel sculptures that were displayed outside. The biggest problem we found was the u.v. protection the material provided. Powder coat will look good for a time, but it goes flat from oxidation when exposed for a prolonged time. marine paint does a better job if you get the right type of paint that has the u.v. protection in it. If it doesn't, you might want to consider clear coating your project. Any of the big automotive paint makers carry this kind of product. Also, looking at the big picture, if you ever need to repair any of these poles, you can refinish them on sight with a much better finish and blend if needed.
kim burris
custom paint - farmington, utah, usa
---
---
To minimize searching & thrashing, multiple threads were merged; please forgive repetition, chronology errors, or disrespect of other responses (they probably weren't there) :-)
---
---
Q. My name is Dennis.

I plan to refinish the metal railing around my deck. Does anyone know if powder coating is sufficient if I'm not near the ocean? We do get fog from time to time, so that may be a factor to consider. I would greatly appreciate any response at all.
Dennis Whitener
Homeowner - San Diego, California, U.S.A.
August 2, 2011
---
A. Hi, Dennis. It's useful to remember that powder coating is primarily an application method rather than a coating material, and many or most finishes including polyesters and epoxy/polyester hybrids can be applied either as a powder or as a liquid paint. But generally a powder coating will be thicker such that it's usually slightly more corrosion resistant. How well it's done is usually a bigger factor than the application method though, and any two-layer coating, including two coats of paint, is less likely to have pinholes or porosity than a single layer system.
Regards,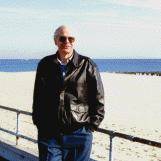 Ted Mooney
, P.E.
Striving to live Aloha
finishing.com - Pine Beach, New Jersey