60,000 Q&A topics -- Education, Aloha, & Fun
topic 24664p2
Copper pipe electrolysis from touching galvanized steel?
---
< Prev. page (You're on the last page of the thread)
---
A discussion started in 2003 but continuing through 2020
February 3, 2012

-- this entry appended to this thread by editor in lieu of spawning a duplicative thread
Q. I need to run natural gas to an outside heater. I have a 3/4" gal water line which is no longer used, am hoping to run type 'L' flex 1/2" copper line thru this line to supply gas to out side heater, is that possible or is there something I could wrap the copper with to make it work?
Bob Hendrickson
- Pontiac, Illinois, USA
---
February 25, 2012
Q. I have a bunch of copper fittings. 1/2", 3/4" & 1"; I had the fittings for a year or more. Some of the fittings are starting to get corrosion on them, a greenish thick coating. What is causing this and how do I control/stop it. All the fittings are new and never used.
Ken Kramlich
- Sacramento, California, USA
---
February 27, 2012
A. Hi, Ken.
Copper corrodes, but usually not that quickly. The simplest fix is probably to put them in a plastic bag with desiccant. Sodium benzotriazole is a copper preservative. You can use brass lacquer if you are trying to protect them for artistic rather than functional use. Good luck.
Regards,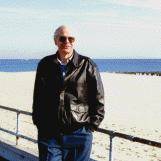 Ted Mooney, P.E.
finishing.com - Pine Beach, New Jersey
Striving to live Aloha
---
December 18, 2012
A. After reading all of the postings about plumbing -
There are a lot of factors to touch on.

Any type of pipe can be connected to a different type of pipe with the right connectors that can be found at big box or good hardware store.

The green spots inside or outside of a copper pipe is cause by Flux.
Flux is an acid that is used by plumbers when the copper piped is fitted together and soldered.
When a plumber puts too much flux on the copper fittings or pipe - It stays inside the pipe and causes the pipe and or fittings to corrode because the water does not get hot enough to melt flux in order to get it flushed out of the pipe or fittings.
Even if you air pressure out the lines, all of the flux will not move out of the copper pipe because flux is a paste, and what little amount of flux that does move will stick to any joining type of Copper or Plastic or PVC or Galvanized pipe or fittings.
Green spots on the outside of a copper pipe or fittings usually means the plumber did not wipe off any left over flux on the out side of the copper pipe or fittings, or the copper pipe has started to corrode from the inside out from using too much flux inside the pipe and the flux has made its way to the outside of the copper pipe or fittings and needs to be replaced.

As far as electric or electric ground going through copper - Electricity will slowly soften up the excess flux that was used on the copper pipe or fittings.
As the flux softens, and because Flux is an acid, it will slowly break down the copper pipe or fittings and needs to be replaced.

NOTE:
Most electric or electric ground going through a copper pipe is not a high enough voltage to melt flux -- it will only soften the flux.

NOTE:
If your phone line is grounded to the copper line then this alone is enough to soften the flux.
If you put some flux on both the neg. and pos. post of a small charged 9 volt battery you will find that the flux will soften.
If you leave the flux on the battery the flux will corrode the battery because flux is an acid.

NOTE:
If your phone or cable is grounded to your copper pipe this is enough electric for a person to get a small shock when touching the copper pipe.
After a person touches the pipe and gets a small shock, it takes quite a while for the electric to build back up because the voltage is quite low.
It is because the voltage is so low that when a person touches a copper pipe and gets a small shock you have depleted the electric in the copper pipe and a shock will not happen again until the electric builds back up in the copper pipe.

NOTE:
Anytime you have to run a copper pipe behind a wall that will be closed in, only use HARD copper pipe (NOT ROLLED TUBING OR SOFT TUBING). Place the copper pipe inside of a piece of PVC pipe and do not have any fittings or couplings that have been soldered inside the PVC pipe.
If you need to soldier on fittings - Solder the fittings on after you have cleared the wall that will be closed in. It will also be helpful to use liquid foam between the copper pipe and the PVC pipe to stop any pipes from clanking when the water is turned on or off. You can pre make up the pipe with the foam in order to let the liquid foam set up.

I hope this information is helpful.
Jim Drake
- Fredericksburg, Virginia, USA
---
April 20, 2013
A. To those dismissing the "green blobs" as residual flux are not understanding what I think are the inquisitors' issues. We built our home in 2004 and within a couple of years we started experiencing problems in our master shower. Initially, I was able to disassemble the hot water supply in the manifolds and clear out the green "blobbish" crystals. Our master shower is large and has multiple shower heads and two shower manifolds. Since then the problem appear to only exist in the master bath "hot" water lines. I have never had any issue with the cold water lines.

To give a little more detail. The green blobs I am experiencing a hard crystals and not any type of pasty or flux consistency. I have found galvanized steel nipples between the copper supply lines and the brass shower fittings. Two years ago the galvanized nipple on the shower with the most serious blockage, had nearly corroded away completely. Fortunately I had decided inspect the inside of the shower wall after suspecting some sort of "electronic" cause. This morning I found the same union on the second shower head that is now almost completely blocked.

I should have recognized something was wrong in the construction of our plumbing lines during the build simply because of the sloppy solder joints. I have a rudimentary knowledge of plumbing as my father was a plumber. Unfortunately, I was traveling extensively and didn't have time to address the bootleg plumbers my builder contracted.
I guess I was depending on the inspectors to alert us of any issues, but I have learned that lesson.

In summary, I would conclude that the green crystals are formed from kind electric current activity in addition to the hardness of your water. Our municipal water is very hard and my water softener is worthless so we are going to rip out the bathroom walls to see what other surprises we have in store and get a new water softening system.
Vaughn Broadnax
- Carmel, Indiana, USA
---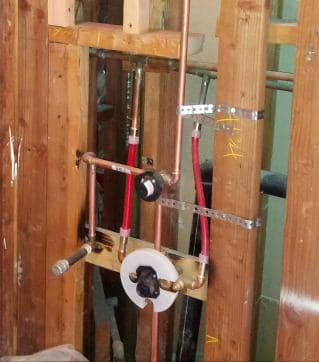 May 21, 2013
Q. During a bathroom remodel, the plumber used some metal strapping (likely galvanized steel)to further secure the copper piping from the shower valve to the shower outlet. (see photo) Days later, my contractor had secured a loose toilet supply valve with a plastic part and explained that a metal material could negatively interact with the copper and eventually cause a leak. (I think he himself had just come upon this info when he went to home depot to pick-up the part.)
I then remembered seeing how the plumber used the metal strapping to basically tie back the copper piping. The wall has since been scratch coated and is about to be floated. I've alerted my contractor about this and am awaiting a reply. I really do not want the float to happen until I know for sure that there is definitely no problem with the set-up, or, until it is corrected. Any input on this would greatly be appreciated.
Jack Goldstein
- Mission Viejo, California, USA
---
May 22, 2013
A. Hi Jack. You need 3 things for galvanic corrosion:
- dissimilar metals so there is an inherent voltage between them,
- metallic contact path between the two metals so that electrons can flow from one metal to the other,
- a moist and conductive ionic path so that positively charged ions can follow the electrons, transporting atoms of metal from one point to another.
You certainly have the first two, but whether the third condition is met well enough for serious concern is always the question, and sometimes hard to define. When such a condition is sealed behind a wall, it sounds to me like poor practice -- then again, I'm not a plumber. You might see if you can find anything in the plumbing code about it. The problem would have been easy to avoid with any kind of plastic between the pipe and strap; you can hopefully get a scrap of Visqueen in between them without much damage to the wall. Good luck.
Regards,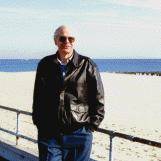 Ted Mooney, P.E.
finishing.com - Pine Beach, New Jersey
Striving to live Aloha
---
June 3, 2013
Q. Having pin hole issues on the cold water line repeatedly over approx. 8 years -- same area.
The house used to have copper pipe coming in from the street and we did not have a ground strap on it. I can see how the pin holes would happen then. Then the copper pipe was replaced with PVC out to the street so there seemed to be no need for the ground on the street side of the meter, but I left the ground connected on the house side (still copper here). Was this wrong? Still another pin hole problem this year.
Tired of water leaks, Tom
Tom Canarecci
- Mishawaka, Indiana, USA
---
July 11, 2013
Q. We have an apartment building that keeps getting leaks in the first apartment. I have read everything and understand the problem, but we don't have money to replace all the pipes, so every few months there is a leak. The last time we had to replace all the carpet because it was leaking over a full weekend.

I have been told by one plumber that he heard of a product that can be put in the pipes that would coat the insides and help prevent the pinholes from developing.
Is there any such product?

Also someone told me of a product that can be painted on the pipes like a silicone or latex component that might be able to help.

If you know of any products like this that I can try, please let me know.

Thank you.
Lisa Keylon
- Fountain Valley, California, USA
---
February 11, 2016
Q. I just noticed there is corrosion at the elbo 90 connector of hot water copper pipe going out of water heater. Both are copper pipes - so wondering what's causing the corrosion. Otherwise I'm planning to
Simply planning to use fix-it stick/Keeny pipe wrap tape as temporary fix until I get time to call plumber to cut the pipe and rejoin.
Please advise:
1) is it ok to fix temporarily
2) if I need to dig in further to find the cause before I fix it.
3) are there any other things I need to check / replace while I'm fixing it.
Btw- this is house is 10 yrs old.
Venu Reddy
- Waukee, Iowa
---
April 8, 2016
A. You can also use a brass nipple between copper and galvanize .
Rodolfo ruiz
- Pasadena California usa
---
April 2016

Thanks, Rudolfo. Yes, you can use a brass nipple between them ... but I don't think it will do much towards stopping galvanic corrosion.
Regards,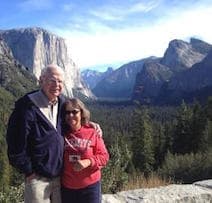 Ted Mooney, P.E. RET
finishing.com - Pine Beach, New Jersey
Aloha -- an idea worth spreading
---
---
October 20, 2018
Q. Is there a code reference about other metals touching copper supply lines in any of the ICC codes?
Joseph silberstein
Builder - Philadelphia, Pennsylvania
---
---
July 8, 2020
Q. Hi the geniuses that installed our copper line water meter several decades ago have it touching The thick galvanized or cast-iron Water main that feeds it. Both pipes are uninsulated and sweat on each other. The cast iron which is above the copper is getting badly pitted and corroded with rust and making hard metal bumps that are growing towards the copper. The Water main in the street shut off is also corroded so we can't shut the water main off to replace the cast-iron.

Our immediate concern is if we can separate where the two pipes are touching without bursting the corroded water main pipe so that we can relocate the copper water meter pipe and properly insulate it. I hope that makes sense!
Tom Wolf
- New York New York USA
---
July 2020
A. Hi. I can picture enough to see the problem, but not enough to venture any solution.
All corrosion is not galvanic corrosion. And while the cast iron touching the copper isn't helping the cast iron, I doubt that it's a major problem or the main reason that a decades old cast iron pipe is slowly corroding. I'd focus on what you're going to do about the valve that won't shut off if I were you because the buried piping between the main and your house may fail and when it does, what will you do?
Luck & Regards,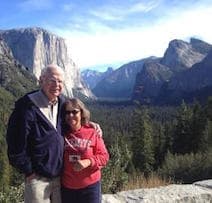 Ted Mooney, P.E. RET
finishing.com - Pine Beach, New Jersey
Aloha -- an idea worth spreading