topic 24269
Galvalume vs. Zincalume
(2003)
Q. We are an architecture firm in So. Cal. and we are working on a light commercial building. In reviewing material submittals we have been given a sample labeled Galvalume Plus which the contractor says is the same as our specification for Zincalume.
What is the difference, if any, between these two finishes and which performs best when left exposed to weather (i.e. unpainted)?
Sean Finn
architecture - Los Angeles, California
---
June 26, 2008
A. Galvalume is licensed to Steelscape, Inc. They manufacture it under the name "Zincalume." In other words - it's the same thing.
Jeffrey Benjamin
- Los Angeles, California
---
February 10, 2009
A. You may want to talk to Bethlehem Steel, they may disagree:

Galvalume is licensed to BIEC (Bethlehem Steel) of Vancouver, Washington.

Zincalume is licensed to Bluescope of Australia. Steelscape is owned by Bluescope.
Gregg Richley
- Warren, Ohio
---
April 14, 2009
Q. I would like to know, if I want to use one of them (Galvalume or Zincalume) with concrete, which one is better in order to minimize the corrosion?
Thank you.
Regards,
Teddy
Teddy Delfry
- Jakarta, Indonesia
---
September 23, 2009
A. Hi, Teddy. It sounds to me like people are saying it may be two different licensed names for the identical process. But at this point, contact the two suppliers and see which you wish to buy from if you even have a choice. Aluminum is not great in the alkaline environment of concrete; you may find that the product is not suitable for use with concrete :-)
Good luck.
Regards,
Ted Mooney, P.E. RET
finishing.com
Pine Beach, New Jersey
---
September 13, 2011
A. Both are same. Its Galvalume that's produced under the name Zincalume licensed to BIEC, which is a subsidiary of Bluescope Steel, Australia. The JSW ISPAT industries in India has license from BIEC to produce Galvalume.
Vishal Nadar
- mumbai, India
---
March 22, 2012
Q. WE WOULD LIKE TO KNOW HOW WE CAN DIFFERENTIATE BETWEEN ZINCALUME SHEET VS PRECOATED SHEET.
RR patel
- VADODARA, GUJARAT, INDIA
---
March 22, 2012
A. Hi, RR. If I have misunderstood, sorry, and please clarify ... but since Zincalume is a licensed product, it's only Zincalume if you can prove it through a purchase order/labeling trail. Just as there is no software test to prove that a software program was licensed by Microsoft and is not a bootleg copy, it seems to me that there will be no chemical or metallurgical test to prove that a coating is Zincalume.
Regards,
Ted Mooney, P.E. RET
finishing.com
Pine Beach, New Jersey
---
---
November 1, 2015
Q. Dear all, I want to know what is the use of calm section in Galvalume Line, and why do we purge Preheated HNx in Galvalume Line?
AJEET GUPTA
- ANGUL, ODISHA, INDIA
---
November 2, 2015
A. This question is more properly addressed to Galvalume, who presumably licenses the process you are using.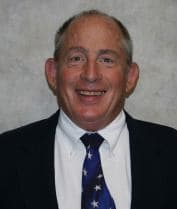 Tom Rochester
Plating Systems & Technologies, Inc.
Jackson, Michigan, USA
---
November 18, 2015
ACRONYMS:

HNx = A mixture of hydrogen and Nitrogen gas used to prevent oxidation and to "clean" the strip during the annealing process
A. With regards to a "calm section" within a galvalume process, I am assuming you are speaking of the snout section of the line. HNx gas is usually not injected here as a positive pressure in the SC zone creates a barrier between the snout itself and the slow cooling zone. This allows for the blockage of zinc dust particulates from breaching into the furnace itself. While the strip is traveling through the snout it is creating turbulence. This turbulence generally keeps dust from attaching itself to the strip which would create defects. The slower the strip speed the less turbulence and a higher probability of dust settling on the strip surface. HNx gas from my experience is not preheated when introduced to the furnace.
Mark Postema
- Murrieta, California, USA
---
November 19, 2015
Q. Dear Mark Postema,
Calm section is different from snout.
Calm section is just after RCS and just before HBR, and snout is just after HBR and just before pot.
Schematic diagram is as follows:

Rapid Cooling Section---Calm Section---Hot Bridle Roll---Snout---Pot.

NOW MY QUESTION IS SAME AS ABOVE.

What is the use of calm section in Galvalume Line, and why do we purge Preheated HNx in Galvalume Line? Can we Purge HNx through snout while processing Galvalume?
AJEET GUPTA
[returning]
Bhushan Steel Ltd - ANGUL, ODISHA, INDIA


This public forum has 60,000 threads. If you have a question in mind which seems off topic to this thread, you might prefer to Search the Site