World's most popular finishing site / Internet's friendliest corner
topic 24114
Discoloration of immersion tin plating
A discussion started in 2003 but continuing through 2019
2003
Q. I am running an immersion tin plating line currently. Tin is plated onto Copper surface. Recently we encountered discoloration issue with various severity. The tin plating solution is MSA based.
The Copper surface is plating with tin just after an aggressive etching process.
Anybody has similar experience to mine?
What could have gone wrong in the tin plating line besides the possibility that the Copper surface is not even or clean?
Thanks.
Peter
[last name deleted for privacy by Editor]
consumer electronics mfgr. - Singapore
---
2003
A. In my process, we already did discoloration analysis in tin plating line. We have some type of discoloration. A yellow discoloration came from plating chemical composition. Maybe additive too high. We contacted chemical maker to change plating bath composition, especially additive composition. Other yellowish discoloration come from back end operation. Plating chemical contain corrosive acid. If rinse/drag out not effective, acid will be trapped in plating pores. So must check rinse condition. Other type discoloration is black/brown. Maybe it come from bath composition, temperature of plating, agitation which related to current density. It also can be from drying system.
Alidah
- Indonesia
---
2003
A. Most likely you are not completely removing the tin plating solution because it is very difficult to remove. You cannot merely rinse it off. Take the freshly plated work back thru an alkali cleaner and then rinse again.

Robert H Probert
Robert H Probert Technical Services
Garner, North Carolina
---
2003
A. Have a 3 stage rinse after Plating Sn from MSA bath followed by Hot-10% TSP (trisodium phosphate [paid link to product info at Amazon]) dip, rinse and finally rinse with Hot DI water. This will help remove staining caused by tin plating solution.
Good Luck...
Karthik Thambidurai
electronic components - Norwood, Massachusetts
---
---
2007
Q. Great information on the Tin Discoloration.

I have similar issues with discoloration (Yellow tint & black stains) on parts that Tin is plated on Copper surface.

However, the discoloration always appears 2,3,4,5 months after the production of the part. For this reason, I was wondering if anyone knows of a Highly Accelerated System Test (HAST) that I can run after the product is made to predict if the parts are going to fail later.

I would like to use the test as a LOT acceptance Test.

I would really appreciate any suggestions you might have.

Thanks,
Gus Mavrogiannis
- Orland Hills, Illinois
---
January 13, 2008
A. Well I am back with lots more experience now after posting my first question above.
The discoloration in our case is generally caused by different tin grain structures deposited on the Copper surface. Various factors, such as plating temp, additive content, bath age, and of course the stress level in the Copper, are all proven to be significant factors in one way or the other depending on different situations. One thing for sure is that immersion plating, including tin, is one of the most difficult processes in all circuit board/flex manufacturing.
Happy troubleshooting.
Peter
[returning]
- Singapore
---
December 3, 2008
A. I think the copper base and plating tin over it will not work, because copper oxidizes and migrates copper on the surface and makes the tin surface discolor. It will fail solderability and it doesn't pass 85/85 test. If you want to make it work you must plate nickel over copper, it will stop copper from migration to surface. It will solve a lot of headache.If you want your process non-magnetic than you cannot use nickel, but you can use palladium to protect your copper and than plate tin over the palladium. The process on the palladium is not easy, if you know the technique you can make it work. Good Luck,
Duang Bouphasavanh
- Myrtle Beach, South Carolina
---
---
December 6, 2011
Q. Hi, I am having brown coloration for Tin after passing on the reflow oven, does anybody know what can cause it?
Cleaning, thickness or what?
Ana Colaco
automotive - Brazil
---
---
February 14, 2012
Q. Hello Sir,
Why does tinning done on copper turn black?
What is the reason why Tin turns black after some period of time.

Please help.
Abhiraj Naik
Engineer - Mumbai, Maharashtra, India
---
February 15, 2012
Hi, Abhiraj. Details please. We need the particulars of your situation. Are you doing alkaline tin plating, bright acid tin plating, or immersion plating? Have you been plating successfully for years and then this problem cropped up, or are you just starting a plating line? :-)
Sorry, but it is virtually impossible to reply in a meaningful way to abstract questions. Thanks!
Regards,
Ted Mooney, P.E.
finishing.com - Pine Beach, New Jersey
---
February 15, 2012
Q. We are doing bright acid tinning for past 30 years and more on copper; this is the first time the problem has occurred.
We are doing Stannous tin plating
There has been discolouration to blue.

Please help

Abhiraj Naik
Engineer - Mumbai, Maharashtra, India
---
February 16, 2012
A. Hi Abhiraj. Thanks for the details.
I hate to be a bearer of bad news, but this sounds to me like gross contamination of the tank with another metal . I would suggest trying some Hull Cell panels to see if they shed any light about where in the current density range the problem is minimized or maximized, and carefully checking your additions history to see if there is any chance of a bad add, including the possibility of incorrect anode material. But I suspect someone added the wrong chemical.
Regards,
Ted Mooney, P.E.
finishing.com - Pine Beach, New Jersey
---
---
July 3, 2013
Q. Hi,

I have come to this site as I was browsing information regarding discoloration on the leads and heatsinks on Power device packages (tab mounted devices).
We are encountering discoloration on packages after 6-10 months.
We are having tin plating process (electroplating) with Nickel as base metal (Sn over Ni). And the plating solution compose of MSA, Tin con, And Additives. Our rinsing after plating only comprises of Tap Water, followed by DI water and with final rinse of Hot DI water.
Can you help me find ways in solving this? Though I have some ideas like lacking of TSP neutralizer may contribute to this problem.

Aiza Buloron
---
July 4, 2013
A. Hi Aiza,

Tin discoloration could due to incomplete removal of tin plating solution residues (e.g. MSA) or tin oxidation upon storage. TSP neutralizer can improve thorough rinse off tin plating residues while you may insert additional post dip before final rinse which is so called "solder guard" by form a hydrophobic film on tin surface to repel oxygen/moisture during storage to minimize chance of tin oxidation.

Regards,
David

David Shiu
- Singapore
---
July 5, 2013
A. I agree with David, and suspect that oxidation is the main culprit. To avoid rapid staining, we blew the parts dry after it came out of the hot water. After it was dry, we would give it a dip in stearic acid (beef fat extract) in a xylene solution. It worked very well. We got the dip formula out of some specification where it was a note.
James Watts
- Navarre, Florida
---
September 3, 2013

Your responses are of great help. With the aide of evaluation we are on the process of qualifying neutralizer for the plating process.
Aiza Buloron
[returning]
- Taguig City, Metro Manila, Philippines
---
---
August 27, 2013
Q. We plated tin on copper parts and we noticed that the tin finish was not conforming.
Please, is it possible to replate those non conforming parts without stripping them before ?
Gino Lo
- Lyon, France
---
August 29, 2013
A. Hi Gino,

Without knowing the specifics of non-conformance I would suggest that if it is anything other than thickness you will need to strip and re-plate. If you are low on thickness it may be possible to reactivate the plating and continue to obtain the required thickness, but I must admit that if any length of time has passed then you will be very lucky to get good adhesion.
Brian Terry
Aerospace - Yeovil, Somerset, UK
---
---
September 27, 2014
Q. Hi David Shiu,

Can you suggest possible "solder guard" (hydrophobic chemicals) as post rinse for tin plating? This is just an alternative post rinse in case TSP neutralizer fails the qualification. Thank you.
Ma. Adeliza F. Mortalla
- Taguig City, Metro Manila, Philippines
---
October 7, 2014
A. Hi Adeliza,

As I'm not allowed to mention any particular commercial product name here, you may contact well known proprietary chemical suppliers which most of them do supply "Solder Guard" post treatment chemicals for tin plating process.

To verify if the chemical works, you may observe water droplet contact angle on tin deposit after post treatment. Without treatment, contact angle is small (~45°). After treatment, contact angle shall increase to 90° or above.

Regards,
David

David Shiu
- Singapore
---
---
June 13, 2016
Q. Hi all. I have a problem with my plating products. My company plated copper in MSA tin solution. And after plating we soaked in TSP (trisodium phosphate). But the finishing was poor. Yellow stains were appearing, and since [then] we have some black stains and black marks on the finished products. Since I'm new to plating industry I think your opinion and suggestion are very useful. With all respect.
Muhammad Syafiq
Plating - Shah Alam, Selangor, Malaysia
---
June 15, 2016
Q. Hi, I tested some tin parts in a hot water (130 °F) and after 5 minutes the parts have some stains. What could cause this?
Marco Devora
- Chihuahua,Chihuahua, Mexico
---
---
April 13, 2019
Q. Hello, we did the immersion tin method after doing the electroplating process, but for some time we experienced a color change in the PAD / discoloration in the form of a white tick point on the surface of the PAD which had been electro-plating. Has anyone previously had a study of this phenomenon?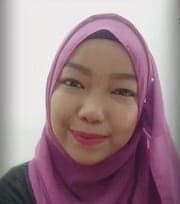 Eka ardianti
- Indonesia-asia tenggara