Where the world gathers for
plating, anodizing, & finishing Q&As since 1989
-----
Discoloration of immersion tin plating

finishing.com is possible thanks to our supporting advertisers, including:
this text gets replaced with bannerText

Q. I am running an immersion tin plating line currently. Tin is plated onto Copper surface. Recently we encountered discoloration issue with various severity. The tin plating solution is MSA based.
The Copper surface is plating with tin just after an aggressive etching process.
Anybody has similar experience to mine?
What could have gone wrong in the tin plating line besides the possibility that the Copper surface is not even or clean?
Thanks.
Peter
consumer electronics mfgr. - Singapore
2003
Ed. note: Since 1989 we've strived to build a legacy of aloha & camaraderie incompatible with anonymity; everyone is welcome to read anonymously, but is asked to use their real name & town when posting :-)
A. In my process, we already did discoloration analysis in tin plating line. We have some type of discoloration. A yellow discoloration came from plating chemical composition. Maybe additive too high. We contacted chemical maker to change plating bath composition, especially additive composition. Other yellowish discoloration come from back end operation. Plating chemical contain corrosive acid. If rinse/drag out not effective, acid will be trapped in plating pores. So must check rinse condition. Other type discoloration is black/brown. Maybe it come from bath composition, temperature of plating, agitation which related to current density. It also can be from drying system.
Alidah
- Indonesia
Ed. note: Since 1989 we've strived to build a legacy of aloha & camaraderie incompatible with anonymity; everyone is welcome to read anonymously, but is asked to use their real name & town when posting :-)
---
A. Most likely you are not completely removing the tin plating solution because it is very difficult to remove. You cannot merely rinse it off. Take the freshly plated work back thru an alkali cleaner and then rinse again.

Robert H Probert
Robert H Probert Technical Services

Garner, North Carolina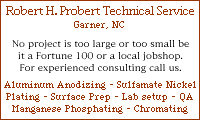 ---
A. Have a 3-stage rinse after Plating Sn from MSA bath followed by Hot-10% TSP (trisodium phosphate [affil link]) dip, rinse and finally rinse with Hot DI water. This will help remove staining caused by tin plating solution.
Good Luck...
Karthik Thambidurai
electronic components - Norwood, Massachusetts
---
---
Q. Great information on the Tin Discoloration.

I have similar issues with discoloration (Yellow tint & black stains) on parts that Tin is plated on Copper surface.

However, the discoloration always appears 2,3,4,5 months after the production of the part. For this reason, I was wondering if anyone knows of a Highly Accelerated System Test (HAST) that I can run after the product is made to predict if the parts are going to fail later.

I would like to use the test as a LOT acceptance Test.

I would really appreciate any suggestions you might have.

Thanks,
Gus Mavrogiannis
- Orland Hills, Illinois
2007
A. Well I am back with lots more experience now after posting my first question above.
The discoloration in our case is generally caused by different tin grain structures deposited on the Copper surface. Various factors, such as plating temp, additive content, bath age, and of course the stress level in the Copper, are all proven to be significant factors in one way or the other depending on different situations. One thing for sure is that immersion plating, including tin, is one of the most difficult processes in all circuit board/flex manufacturing.
Happy troubleshooting.
Peter
[returning]
- Singapore
---
A. I think the copper base and plating tin over it will not work, because copper oxidizes and migrates copper on the surface and makes the tin surface discolor. It will fail solderability and it doesn't pass 85/85 test. If you want to make it work you must plate nickel over copper, it will stop copper from migration to surface. It will solve a lot of headaches. If you want your process non-magnetic than you cannot use nickel, but you can use palladium to protect your copper and then plate tin over the palladium. The process on the palladium is not easy, if you know the technique you can make it work. Good Luck,
Duang Bouphasavanh
- Myrtle Beach, South Carolina
---
---
Multiple threads were merged: please forgive repetition, chronology errors, or disrespect towards other postings [they weren't on the same page] :-)
---
---
Does greenish tint of Immersion Tin Plating mean bad surface conductivity?
After approximately 3 years in the field immersion tin plated copper traces on an LBand (1GHz) receiver have a greenish tint. The concern is surface conductivity. This receiver is 7 inches by 11 inches and has four parallel receiver on the same CCA (circuit card assembly). A critical performance criteria in multichannel receivers is RF (radio frequency) isolation between channels. Isolation meaning channel 1 receiver RF signal should not bleed over to channel 2, 3 or 4 and vice versa. A typical RF receiver has three different RF signals: the desired signal, a LO signal(local oscillator)and an IF (intermediate frequency). For proper operation these 3 signal must be prevented from leaking into the adjacent receivers. This is accomplished by grounding traces and a compartmentalized cover. When the nickel plated cover is bolted to the assembly its compartment walls contact the grounding traces preventing RF energy from leaking into the adjacent receivers. The surface conductivity is very important because of skin effect. Unlike DC (direct current) as frequency goes up only the surface actually conducts the RF currents. At 1 GHz the skin depth of a copper trace is approximately .002mm.

Not being a metallurgist I do not have the information to calculate the skin depth of a tin plated copper trace. Because this receiver operates at 1 GHz the circuit traces can not be covered with any type of sealant to prevent exposure to air, moisture, etc. Typical aircraft avionics are exposed to -55 °C to over +70 °C
Often silver plate (sometimes gold)is used due to concern over metal oxidation and surface conductivity.

1. what is causing the greenish tint?
2. how does it affect surface conductivity (or contact resistance)?
3. can I assume this condition will worsen over time?

This particular receiver is a fundamental part of the airborne collision avoidance system. Incorrect operation of this receiver could mislead the pilot as to from what direction and how close is an intruder aircraft.
Ron Nidiffer
RF Design Engineer - Cedar Rapids, Iowa, USA
2007
A. Hello Ron,
There is most likely a inter-metallic formation causing the green you are seeing in the tin layer. The copper will migrate into the tin layer over time. The migration is accelerated when the part is subjected to higher temperatures. As you probably know when copper oxidizes, it turns green.
Yes, the problem will affect surface conductivity (contact resistance), and will continue to get worse, especially when additional higher temp cycles are experienced. The use of silver and gold are fine, but the migration of copper into the final plated layer can still occur. Why can't you use a sulphamate nickel, or a electroless nickel as a barrier plate to avoid migration?
Mark Baker
Process Engineer - Syracuse, New York
---
---
Multiple threads were merged: please forgive repetition, chronology errors, or disrespect towards other postings [they weren't on the same page] :-)
---
---
Sn immersion for PCB substrates?
Q. Hi!

I'm a 4th year materials science student, and I'm currently doing a research on electroless Sn plating on Copper. I don't know where to start asking question because this is my very first attempt to plate copper with tin. could I know the parameters like the bath composition, temp of electroless plating, sample preparation and also the sample treatment after plating it.
Brian Jingco
student - Philippines
August 22, 2008
A. Brian,
I would start with a search on "immersion tin plating". We could give you the answers you need, but you will learn more by doing the research yourself.
Mark Baker
process engineer - Malone, New York
---

Hi Mr. Mark,

It's been almost six years now from my post here, believe it or not, I managed to complete my "immersion tin" research and managed to publish it outside my country. This proves that simple motivation can lead to a big success. thanks again.

-Brian
Brian Jingco
[returning]
ADMATEL - Laguna, Philippines
May 29, 2014
A. Congratulations!
And thanks for coming back to update us :-)
Luck & Regards,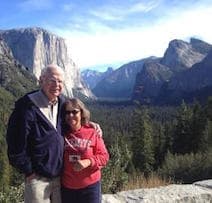 Ted Mooney
, P.E. RET
Striving to live Aloha
finishing.com - Pine Beach, New Jersey
---
---
Q. Hi, I am having brown coloration for Tin after passing on the reflow oven, does anybody know what can cause it?
Cleaning, thickness or what?
Ana Colaco
automotive - Brazil
December 6, 2011
---
---
Q. Hello, we did the immersion tin method after doing the electroplating process, but for some time we experienced a color change in the PAD / discoloration in the form of a white tick point on the surface of the PAD which had been electro-plating. Has anyone previously had a study of this phenomenon?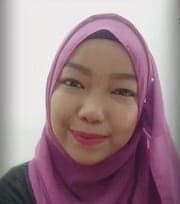 Eka ardianti
- Indonesia-asia tenggara
April 13, 2019