Live! From beautiful Pine Beach New Jersey: Welcome to the world's most popular metal finishing website
topic 24066
Importance of nickel acetate in anodize sealing
A discussion started in 2003 but continuing through 2018
2003
Q. I am not well versed in the anodization process (beyond the basics). I am laser marking (CO2 laser, 10.6 um) a blue anodized aluminum part and having some difficulties. Typically, the CO2 laser will remove the pigment/dye from the anodized layer and show through the bare aluminum, creating a very sharp contrast without removing the anodization. This new blue part is not acting this way. My customer says that it is standard type II sulfuric acid with a nickel acetate coating. I think the problem is the nickel coating. The 10.6 um wavelength is usually pretty well reflected by nickel. My question is - is the nickel acetate coating required? What does it do? Is it used on standard low-grade aluminum anodization of other colors? From my reading, it appears that it is primarily a seal for "blue" dye. Does it perform some other useful function?
Iyvind Hansen
- Mukilteo, Washington
---
2003
A. Nickel Acetate Seal enhances the corrosion protection of all Type II anodizing, dyed and/or clear.
If you do not have a particularly cruel corrosion environment then you may request your anodizing sealed in 210 °F D.I. or distilled water.
"Sealing" is merely hydrating the Aluminum Oxide Molecule which is very small, into a Hydrated Aluminum Oxide Molecule which is larger and hence plugs the tiny hollow columns in the coating.

Robert H Probert
Robert H Probert Technical Services
Garner, North Carolina
---
2007
A. The Laser engraving does work well on the Anodize, the problem is very much the nickel. Metals, for whatever reason, require a frequency of 1064 nano's to excite the metal to vaporize it for the engraving.

We utilized a 50 watt CO2 laser and it worked great for many things. We ran into problems when we tried Polished metals. We also learned that pulsing frequency matters also.

Epilog laser was VERY helpful in our quest for information.
Anyway ... maybe this will help in a selection of lasers for future reference.

The Power is not always the important thing in laser engraving. Matching the frequency of the beam to the application at times is the MOST important thing.

At 1064 nano's frequency 20 watts can be PLENTY to engrave metals.

Restatement: I retread the post and realized you are using 10.6. Can you change the pulse frequency of the beam? We varied the pulse frequency and found a frequency that worked for our application. I will have to try the Nickel sealer to learn more about this situation.

winks :-)
Densell Peters Jr.
- Marina Del Rey, California
---
September 10, 2009
-- this entry appended to this thread by editor in lieu of spawning a duplicative thread
Q. Does sealing for 1 hour in nickel acetate have an influence on resistance of sulfuric anodize?
zip beg
study - India
---
September 10, 2009
A. Hi, Zip. As you see, we appended your question to a thread that should answer it. If the answers are not clear to you, please follow up. In general, yes, sealing is a vital part of the corrosion resistance of sulfuric anodize.
Regards,
Ted Mooney, P.E.
finishing.com
Pine Beach, New Jersey
---
---
April 8, 2013
Q. In regards to clear anodize, will boiling water produce a more clear finish than than a mid temp nickel acetate? I rarely run clear because of the yellowish finished appearance. I mainly do 6061 but need to do some 7075 clear.

Thanks!

Ryan
Ryan Hodges
- Warren, Ohio, USA
---
A. Hi. Boiling DI water will not add any yellow coloration; it is what is usually used (to my knowledge) on mirrors and reflectors. But I would expect 7075 to anodize to a more yellow tone than 6061 because of its higher copper content.
Regards,
Ted Mooney, P.E.
finishing.com
Pine Beach, New Jersey
---
---
February 1, 2018
Q. Does anyone know what effect the nickel sealer has on the mechanical properties of the coating? I have seen that when the nickel sealing process is replaced with some other hot DI water sealing process, the surface cracks and gouges frequently. This is detrimental to the ability to form a seal. This was observed with SEM, and was compared to another supplier that was using the nickel sealer. The surface finish was much more suitable for my application when a nickel sealer was used versus a hot DI water.
Jacob Rabe
- La Crosse, Wisconsin, USA
---
February 7, 2018
A. Jacob

I think you would be better served by evaluating articles whose only difference is the seal. Use the same part (#), same anodizer, same rack, then after anodize prior to the seal, remove one and seal accordingly.

If you're evaluating the surface via SEM, the etching step of the anodize process would seem to be a more likely cause for surface finish variation between 2 suppliers of the same part/finish.
Willie Alexander
- Green Mountain Falls, Colorado
---
---
March 16, 2018
Q. How to maintain a good nickel acetate solution in sealing process and how to analyze it?
jessie mojica
- sto tomas batangas, philippines
---
July 12, 2018
Q. Good morning, I have a problem in the nickel acetate seal, because in the pieces I get small white salt residues which are a reason for rejection with my client. I have an average temperature of 85 °C and a disc filtering with paper of 5 microns, a pH of 5.5 to 6.0 and the filtration gives me up to 6 turn overs per hour.

Someone have ideas for helping me please?
Israel Garces
CRONI S.A. de C.V. - Juarez, Chihuahua, Mexico
---
July 25, 2018
A. Hello Mr. Garces,
What you are seeing sounds like 'seal smut'. If you look closely, does it have the FAINTEST greenish tinge to it? It is not unusual, and should wipe right off with a soft cloth if your unracking and inspection team finishes the parts promptly. In fact, some would say that it is a sign that the concentration of seal in your bath is high enough so that you have a bit of excess. When I see it on parts, I don't consider it cause for much concern except some increased whining coming from the inspection area! It does not affect salt spray results at all.
That being said, there are additives out there to help keep seal smut from staying on parts, even in a bath with high concentrations of seal. For example, the Reliant additive for their MS-1 seal is called MS-1A. Call your vendor and find out if the seal manufacturer has an additive meant to work as a system with the seal you are using.
Be aware that smut-reducing additives will make your bath harder to treat in a waste treatment system, and if your rinse waters are going through an in-house treatment system, you may see a spike in nickel levels in your effluent.
One other thing to confirm is that the parts coming out of seal are being rinsed well. Warm deionized water is your best bet to flush off as much excess seal as possible, so that it cannot dry onto the outside of parts.
Last, don't worry about your filtration being a cause. 5um is IMVHO actually overkill. 30µm polywound filters are more than adequate to handle small particulates in your seal bath.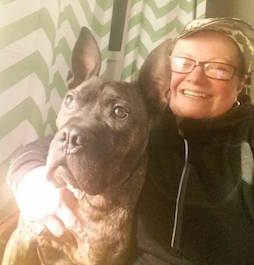 Rachel Mackintosh
Plating Solutions Control Specialist / Industrial Metals Waste Treatment - Brattleboro, Vermont
---
July 25, 2018

Hello Rachel, thanks for you comments. I will get in contact with my local provider for help. Again, thank you very much for the comments.
Israel Garces
[returning]
CRONI S.A. de C.V. - Juarez, Chihuahua , Mexico
---
July 25, 2018
A. 1. In addition to the previous advice, be reminded that the nickel acetate precipitates at pH 6.0. so go back and re-standardize your pH meter and re-check the pH being sure you are under 6.0.

2. You started with white "spots", well, a smut is probably a pH problem, but "spots" can be calcium/magnesium popping out of the pores when the pores hit the highest temperature in then line. You must use d.i. water in the seal AND upstream.

Robert H Probert
Robert H Probert Technical Services
Garner, North Carolina
---
August 7, 2018
A. If I were you I would share a pic which includes the problem (white dust appearance) for better comment. But up to me, reason can possibly be as previous comments your sealing bath's pH can be out of balance … but also depending on "white dust" appearance it can related anodizing bath temperature.
alaattin tuna
- sakarya,TURKEY


If you have a question in mind which seems off topic, please Search the Site