Where the world gathers for
plating, anodizing, & finishing Q&As since 1989
-----
Nickel vs. Chrome vs. Stainless for kitchen & bathroom faucets and accessories
2003
Q. Sir:
I am outfitting two bathrooms and much prefer the nickel faucets and accessories over the chrome. I live at the beach, is this a good idea? Stainless?
Thank you,
Holly Matney
- Oxnard Shores, California
---
A. Hi, Holly.
Chrome plating is actually comprised of nickel plating followed by a very thin flash of chrome plating. The chrome is slightly blue compared to the slight yellow of nickel plating, and most people today, like you, prefer the somewhat warmer look of nickel to the colder look of chrome.
Although the chrome plating symbiotically contributes to corrosion resistance, making the chrome more corrosion resistant (theoretically) a good nickel plating is superior to a poor nickel plus chrome plating. Plus, the terms today probably refer more to color than the actual plating process. Realistically a consumer like you or me cannot judge the corrosion resistance of a part from the sales description and must pretty much go by the manufacturer's and store's reputation.
So pick a reputable brand with the look you prefer, and you should be fine. Good luck!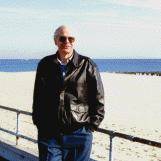 Ted Mooney
, P.E.
Striving to live Aloha
finishing.com - Pine Beach, New Jersey
---
December 27, 2008
A. Ted's right--unless you contact the manufacturer and verify the materials used, there's a very strong likelihood that the applications "nickel" or "chrome" really mean "nickel colored" or "chrome colored."

If they really are the actual metals, they are probably only plated on anyway, and the substrate could be nearly anything from copper to stainless to plastic.

For practical purposes of "living near the beach" either metal should be fine, although the best would be a solid marine stainless steel alloy or a marine bronze, with a nickel plating.

Since anything you buy (unless made to order) is most likely going to be plated, the important part is how well the plating is done; make sure you get a solid guarantee or warranty!

The thickness of the coating is important to the longevity of the equipment, as every time it gets polished it will lose some of the plating.
Charles M. Barnard
- Menomonie, Wisconsin
---
2007
Q. I'm looking at getting a new kitchen faucet and was wondering what the difference was in maintenance and longevity between brushed nickel and brushed chrome finishes.
Malte Simmer
Home owner - Haiku, Hawaii
---
2007
A. All decorative chrome finishes have nickel plating under them. Theoretically then, a brushed nickel finish would be nickel plating only and a brushed chrome finish would be nickel plating followed by chrome plating. And if that were actually the case, I'd say the chrome would be bluer and would stay untarnished whereas the nickel would be more yellow and would grow duller with time as it tarnished. But there is a lot of the colloquial in such terms and I'm not confident that the "brushed nickel" is not also actually chrome plated.
Go by your confidence in the brand, as there is little a consumer like you or me can really do or judge about plating quality.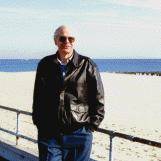 Ted Mooney
, P.E.
Striving to live Aloha
finishing.com - Pine Beach, New Jersey
---
November 3, 2012
Q. I was wondering about recommendations for bathroom faucets and lighting fixtures at a shore home. How do the brushed nickel and antique bronze hold up? What would you recommend?
Donna Berns
- Cherry Hill, New Jersey
---
October , 2012
A. Hi Donna. I have antique bronze in the kitchen, and brushed nickel in the bathroom, and both are holding up fine. If they are high quality fixtures from a reputable manufacturer they will probably be no problem.
The antique bronze finish will have a lacquer or automotive clearcoat on it, and that's what is actually resisting the corrosion. And it wouldn't shock me if the brushed nickel did as well.
Regards,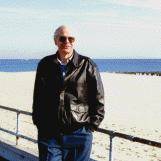 Ted Mooney
, P.E.
Striving to live Aloha
finishing.com - Pine Beach, New Jersey
---
December 28, 2012
Q. I am looking for long lasting bathroom accessories. Preferred metal of choice for bathroom accessories, nickel, chrome or stainless steel? Then the question to answer is polished or satin finish? Too many choices out there without real answers as to what will uphold it's finish the longest.
Leah Borenstein
- New York
---
December 28, 2012
A. Hello Leah.
We appended your inquiry to an ongoing thread on the subject. All of these descriptions are merely about the look of the item, not it's actual material of construction or plating. Sorry, but there really is no other answer. If you buy from a faucet manufacturer that you have reason to trust, the finish should hold up fine. I've had no problem in my shore home with any recent faucet finish, including chrome, brushed nickel, and antique bronze. Good luck.
Regards,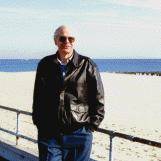 Ted Mooney
, P.E.
Striving to live Aloha
finishing.com - Pine Beach, New Jersey
---
---
Brushed nickel vs. stainless steel for lunchroom tables
April 3, 2015
Q. I have a client who has requested brushed nickel table bases. What is the difference between brushed nickel and stainless steel that we would typically use in this companies lunch room?
Bill Macdonald
- Manchester, Connecticut USA
---
April 8, 2015
A. Bill,
In many cases, the brushed nickel requested is simply the top finish. If you have another material like stainless, you might brush it and then nickel plate it to achieve a brushed nickel finish.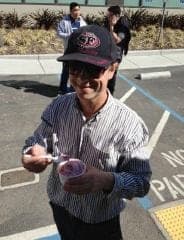 Blake Kneedler
Feather Hollow Eng. - Stockton, California
---
---
January 2, 2018
Q. I have a cottage that has no air conditioning & is not winterized, i.e., no heat and no air. Our temperatures can reach extremes ... 100 in the summer and 30 or 40 below zero in the winters. We are remodeling and I am wondering if nickel or chrome fixtures would be best.
becky cory
home owner - sioux falls, South Dakota USA
---
January 2018
A. Hi Becky. Pick the look you like from a supplier you trust. Sorry, there's nothing else you can do to predict the longevity of the new fixtures. Please read the previous answers to the thread which we added your inquiry to. Good luck.
Regards,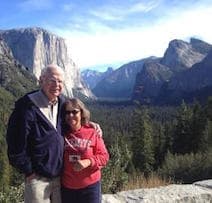 Ted Mooney
, P.E. RET
Striving to live Aloha
finishing.com - Pine Beach, New Jersey
---
February 20, 2018
Q. I am remodeling my kitchen. I think I want a shiny nickel finish kitchen faucet. What I have discerned from reading your comments is that I should purchase from a 'reputable' dealer who I can trust. How do I know who are the reputable dealers? And if I spend $1000-$2000 on a kitchen faucet is it going to be better than a $300-$500 faucet?
Jan Walton
- Walnut Creek, California USA
---
February 2018
A. Hi Jan. My basic point is that after 50 years in the plating industry I can't judge the quality of a faucet from its sales pap or appearance, so I don't think other people will be able to either :-(
Sorry, I don't have a simple failsafe way to identify reputable dealers; if it were that easy there would be no disreputable ones still in business. But you can check their written guarantees, their Amazon reviews, Better Business Bureau reports, and feedback from family & friends. LL Bean and Land's End don't sell faucets, but everyone knows they are reputable because of their written "We don't want you to have anything you're not 100% satisfied with." and "Guaranteed. Period."
No third party can promise that you'll get what you pay for, i.e., that a $1000-$2000 faucet will be worth that much. All we can say is you won't get what you don't pay for, i.e., you're not going to get a $2000 faucet for $300. Best of luck.
Regards,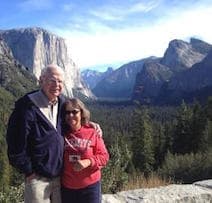 Ted Mooney
, P.E. RET
Striving to live Aloha
finishing.com - Pine Beach, New Jersey