topic 2475
Plating problems with new zinc electro plate line
(1998)
we have started an electro-zinc plating line and are having some problems with the parts plating. we have exhausted all we know about this and the suppliers as well. we are hanging zinc balls in expanded metal baskets (neg charged) the parts are (pos charged) we get a "foaming" action when we turn on the rectifier but no plate on the parts. we have placed the parts in the tank over nite still with no plate. any suggestions on what we are doing incorrectly?
chad mazeika
- rockford,il
---
(1998)
You may have exhausted all that your present supplier knows, but you haven't exhausted all that "the suppliers" know, although I don't understand why they seem to be letting you down. But starting with point one, the work has to be negatively charged. Next, let us know whether we're talking acid zinc or alkaline zinc.
Ted Mooney, P.E.
finishing.com
Pine Beach, New Jersey
---
(1998)
The plating baths are both the alkaline and chloride acid.
chad mazeika
- rockford,il
---
(1998)
The plating tank should be fairly contaminated with whatever material your part was, because you were inadvertantly trying to plate your zinc balls with the part.
This is probably going to be taken as an ugly comment, but it appears that no one read the instructions on how to plate.
If you fail at the absolute most basic premise of plating, how can you hope to produce good parts?
I would strongly encourage you to hire someone knowledgeable of your process to come in and train you/your platers. Consultants are not cheap, but sometimes they are necessary and worth the extra cost.
James Watts
- Navarre, Florida
---
(1998)
Chad,
In a zinc plating process, the parts must be connected to the negative terminal of a rectifier (i.e. act as a cathode) while the zinc balls in baskets to the positive terminal as an anode. Ted has highlighted this rule in his response. If this rule is reversed, the process turns to be an anodizing process, either parts dissolve in the bath or oxygen gas liberates on the parts (maybe that is what you mentioned foaming). According to your information, you were doing anodizing instead of plating! See what happens after you reverse the connections. Good luck.
Ling
Ling Hao
- Grand Rapids, Michigan
---
(1998)
Dear Chad ,
I agree whole completely with Jim , but would add that whom so ever was your supplier should no longer be !
You will obviously need to either treat or replace the baths to remove the contaminants that have been produced.
I would recommend that you contact the AESF ( American Electroplaters & Surface Finishers Society Inc ) in Orlando about running an inhouse training course for your operators
regards
John Tenison - Woods
- Victoria Australia
---
(1998)
Who is your supplier? If he is not able to help you out, kick him out!
Did you or your supplier perform a Hull Cell test to make sure that at least the chenistry is OK?
I am more than twenty years in this business and never heard of a case that two different zinc solutions do not plate.
I must disagree with Jim, you do not need a consaltant, you need a good supplier.
Call the main office of your supplier and tell them that their local guy should be replaced.
Sara Michaeli
chemical process supplier
Tel-Aviv, Israel
---
--
All of us here are obviously shocked that you could find a supplier who seems to be so ignorant of the basics! But we don't print 'slams' on these pages because we don't have a practical way of verifying all of the facts in a situation, and the slam could be very unfair. So please consider the question "Who is your supplier?" to be a rhetorical one that we really don't want an answer to :-)
Ted Mooney, P.E.
finishing.com
Pine Beach, New Jersey
---
(1998)
Of course my question "who is your supplier" is a rhetorical one.
Sara
Sara Michaeli
chemical process supplier
Tel-Aviv, Israel
---
(1998)
Once again it is the equipment supplier that is held responsible for the plating. Why? This company should either hire someone who knows how to plate, or get a consultant in there to teach them.
Any one who has been around a plating tank knows how the tank should be wired! Come on guys, if this was a machining center, the company would have an experienced operator and a load of engineers to make sure the parts came out right!
It about time companies took responsibility for plating on to themselves and quit blaming equipment manufacture's, most likely the "lowest bidder", for lack of basic knowledge in their own plants!
Richard Zuendt
- Garfield, New Jersey
---
(1998)
thanks so far for your help and concerns!
we have done all that all of you have stated and are getting some better results.
chad
- rockford, Illinois, USA
---
(1998)
I basically agree with your comments Richard. It is right on as far as equipment goes. But plating solutions and chemistry, is another story. Customer service is part of what you buy. Many companies would have a minimum of the sales rep show up for the startup of a new plating line. Their reputation is on the line. If they do not want a lot of calls to Tech Service, AND they know that they sold to a zero or low experience shop, it is difinately in their best interest to be there for at least test part initial run.
Some people are just plain good and do not need help, even as beginners. The bulk of the population are in the hump of the bell curve and need at least a little help. Plating is still a touch of a black art, even if it has become a lot more scientific in the last decade.
James Watts
- Navarre, Florida
---
(1998)
I agree with you 50%, Richard. Shops who are plating products need to know how to plate, and really shouldn't be offering their services unless they do. And the polarity of a plating tank is so darned BASIC.
But I also believe in product stewardship, ESPECIALLY in electroplating because, more so than most industries, the products employ secret proprietary ingredients. How can we expect a plater to be able to properly troubleshoot a process by himself when he isn't even allowed to know what the heck is in it?
Actually, I think the original writer and the responders were talking about the chemical supplier, not the equipment manufacturer, but the equipment supplier probably should have specified the polarity for the bus connections too; all three parties share the blame.
Ted Mooney, P.E.
finishing.com
Pine Beach, New Jersey
---
(1999)
Ted and Jim:
Thanks for the support! It is good to be at least half right in the eyes of folks I consider to be the cream of the crop in the industry!
Jim, I read your first response and did not want to comment, since your thoughts parelled mine. But, when I read the comments of John and Sara, it really got under my skin! Just the lost time production time would justify 20 to 40 hours of a good consultant!
Ted, for too long basic plating knowledge has been ignored by the premise of "secret proprietary ingredients" that only the supplier has knowledge about. Basic chemistry would plate zinc without the help of any brightener systems. If the writer had said that he had problems in the low current density areas, or excessive pitting or what ever, I would be the first one to tell him, "chuck the supplier if he can't fix it in one day"! But, the writer says he was not getting any plating and that the polarity is wrong, not on one tank, but at least two tanks, because he has both alkaline and choride zinc. This is also something I would love to know, why have two problem children, is it because of some special requirement? Again, a good consultant could have advised them in the right direction and in the end saved them money!
Chad, fill us in on the all the details of this situation.
Richard Zuendt
- Garfield, New Jersey
---
(2002)
In regard the failure mode in zinc plating on substrate issue, I wish to say that this is possible and not limited to zinc. It is certainly due to lack of adequate knowledge electrochemistry which is a science (Deposition potentials or polarizations, thermodynamics and kinetics reactions of species)in the part of the Supplier. The problem is not attributed to the plating equipment either. As an electrochemical engineer/ metallurgist, I would say that the problem is solved by adjusting the Ionic activities of the plating solution.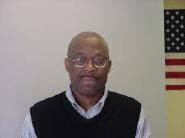 Bassey J. Udofot
Musgegon, Michigan
---
March 31, 2010
Richard,
I wonder why they call the zinc balls "anodes"? Could this be a clue to their purpose in the plating tank?
Martychem
Martin Galle
- Emerson, NJ, USA


This public forum has 60,000 threads. If you have a question in mind which seems off topic to this thread, you might prefer to Search the Site