topic 2425
Filtration of chrome solution
(1998)
I would to know if any one have tried to filter a chrome bath solution. I like to know if that have given some resultant in the hard chrome bath solution and the plating material substrate.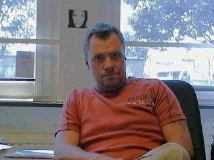 Anders Sundman
3rd Generation in Plating
Consultant - Arvika, Sweden
---
(1998)
Chromic acid is aggressive, and inexpensive plastics won't hold up. But you can use PVDF, and it has been done. At least one company had a good sized booklet of applications on chrome plating solutions. Talk to Solvay (Solef®) or George Fischer (Sygef®) or one of the other manufacturers of PVDF.
Ted Mooney, P.E.
finishing.com
Pine Beach, New Jersey
---
(1998)
Polypropylene filter cartridges will work on some chrome baths, but need to be checked frequently as they will eventually breakdown and cause the formation of trivalent as well as mess up the bath. did not have much problem with plain hard chrome, but an additive called Dura 60 would cause a breakdown in a day or two.
Fiberglass cartridges are available if you are not using a fluoride additive bath.
CPVC works fine for the canister and pipe.
James Watts
- Navarre, Florida
---
(1998)
Thanks Ted and Jim for the answer your gave me.
We have already bought this stuff. But I want to know what happens with the material substrate, I think it is positive using a filtration in a chrome solution. But I want to know more detail about the effects on the material.
Sincerely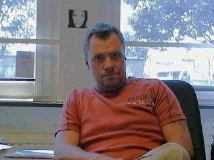 Anders Sundman
, 4th Generation Surface Engineering
Sundman & Nylander AB
Arvika, Sweden


This public forum has 60,000 threads. If you have a question in mind which seems off topic to this thread, you might prefer to Search the Site