topic 2405
Using nickel anodes in a cadmium plating bath
(1998)
Q. I would like to know if there any problem using nickel anodes in a cadmium plating solution while cadmium plating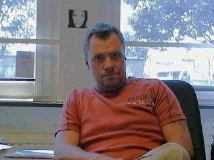 Anders Sundman
3rd Generation in Plating
Consultant - Arvika, Sweden
---
(1998)
A. You will be lowering the cadmium level significantly which will throw the chemistry out of balance and give you poor plate or poor throw or poor deposition or poor plate. The gradual influx of nickel will slowly poison the system an more than likely give you lousy plate. Absolutely, it will not have the properties that you are looking for.
James Watts
- Navarre, Florida
---
(2000)
Q. If a nickel anode will poison a cadmium bath, is the reverse also true that a cadmium anode in a nickel bath will poison it?
Thanks for the feed back.
Bob
Bob Calliham
- Elizabethton, Tennessee, USA
---
(2001)
Q. We are plating cadmium .0005 min and yellow over a layer of gold .0002 thick over electroless nickel. The problem I am having is after the parts sit for 4 to 24 hrs I get a delamination of cad from cad. The layer we get off is almost the complete plating of cad with just enough cad left behind to color the surface of gold. When X-ray is used to look at the surface it is mostly showing gold with a little cad. We normally run this job and this has happened only once in the past and was thought to be operator error, as when reworked they were okay. But now we can't get any good results. It looks like we are forming an intermetallic between the gold and cad.
Brian O'Brien
- Syracuse, New York, USA
---
(2001)
A. Maybe it is an intermetallic, but at room temperature for 24 hours it sounds unlikely to me. I have heard people claim that gold must be activated in cyanide as their explanation of why their plant can't be cyanide-free. Do you activate the gold? What happens between gold plating and cadmium plating? It sounds like the cadmium plating is highly stressed, which seems strange to me. Hopefully other readers will have ideas. Good luck.
Ted Mooney, P.E.
finishing.com
Pine Beach, New Jersey


This public forum has 60,000 threads. If you have a question in mind which seems off topic to this thread, you might prefer to Search the Site