World's #1 finishing resource since 1989
No login needed: Chime right in
topic 23972
Silver Plating technique required
2003
I have a silver plated dinner set of cutlery. I want to restore it by electroplating with silver. Could some one who has done this please advise what electrolyte to use and what level of voltage and current to use. I believe that too high a current causes a 'soft' coating. Many thanks PAUL . . (Leeds UK)
P. Hellyer
- Leeds, Yorks, UK
---
2003
Warning: no user-serviceable components outside. Sorry, but most silver electroplating is cyanide based. I don't think anybody would even sell the necessary silver cyanide to a non-industrial address. At least I hope not. You can do "immersion silvering", which offers a very thin silver coating and does not require electricity.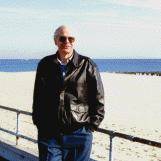 Ted Mooney, P.E.
Striving to live Aloha
finishing.com - Pine Beach, New Jersey
---
2003
You can use a polish called Nu Silver, Silver Plating Formula, or Silver Secret.
Simon Dupay
- Roseville, Minnesota
---
2003
Thanks for your help. So Silver Cyanide is the electrolyte and that its poisonous too. Well surely there must be other electrolytes that can carry the silver ions that are not poisonous.
Thanks for the advice on Nu-Silver. I don't think its available in the UK. I wonder if use can be made of the waste chemicals from the developing of films. Perhaps there is usable silver in there?
Any ideas out there? PAUL . . .
Paul Hellyer
- Leeds, Yorks, UK
---
2003
Silver cyanide is essentially the only electrolyte; there are non-cyanide proprietary electrolytes available but I am not sure how good they would be for articles such as cutlery where they are exposed to quite extreme conditions. To save yourself getting prosecuted or killing yourself, I would strongly recommend you look in Yellow Pages for a professional electroplating company near you. You don't live far from the world's centre for cutlery (Sheffield), so it would be worth getting the job done properly by people who know what they are doing. You could also ask the Institute of Metal Finishing (IMF) or the Metal Finishing Association (MFA) for help in finding a suitable vendor. Both organisations have websites and are based in the UK.

Trevor Crichton
R&D practical scientist
Chesham, Bucks, UK
---
2005
A product equivalent to Nu Silver can be found in the UK, called Silver Plater.
I tested it and I am satisfied with it.
Marie Schmidt
- Berlin, Germany
So we now have an FAQ with current sourcing for the silvering solutions mentioned here, plus several more. Thank you for the links, Simon and Marie; we moved the links to the FAQ page because it was proving impossible to maintain current links to ten different silvering solutions each mentioned on dozens or hundreds of different letters.
---
2006
I at one time my self did silver plating in a small shop. I have forgotten ..must an item be copper plated before it can be silver plated? Can an item such as brass be silver plated?

Thank you,
Jack Weatherington
hobbyist - Ajijic, Jalisco, MEXICO
---
2006
Silver is a very noble metal which will immersion deposit (no good!) on most anything but silver itself or a precious metal, Jack. So, yes, it is good to copper plate so that you have a coating of a reasonably noble metal first, and then silver strike before silver plating.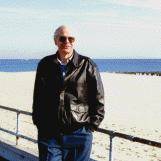 Ted Mooney, P.E.
Striving to live Aloha
finishing.com - Pine Beach, New Jersey