The world's most popular metal finishing site, and striving to be the internet's friendliest corner
topic 23834
Nital Etch Hydrogen Embrittlement Relief Needed?
A discussion started in 2003 but continuing through 2019
2003
Q. Hello everybody!
As part of the production process some of our 1.6722 (9310) heat treated steels are Nital etched according to Mil-867 [link by ed. to spec at TechStreet]. In this process there's two HCl (4-6% in methanol) and one HNO3 (3-5% in water) etch. Dips take about 15-20 sec's.
Currently we are looking into the options of leaving out intermediate bake operations (after every etch) because MIL states that the bake is only obligatory after the *final* etch operation. (final is somewhat ambiguous as one Nital etch operation contains multiple etches...)
During the total production cycle 8 etches are required, while each part is only etched a maximum of 2 times.
Can anybody help me with this:
- Is there a problem with postponing the bake for such mild & short etching operations?
- Is the bake needed at all in this case?
- Should we bake after each etching operation?
- Where could I find more information/confirmation?
The part in question are flight safety critical items (i.e. if they fail the plane comes crashing down!)
Roy Orbon
aerospace - NB, Netherlands
---
2003
A. Since you're working with heat treated components, Bake operation is mandatory and should accomplished as soon as possible after completion of Etch Procedure(i.e, Nital immersion, water rinse, HCl immersion, water rinse, Alkaline rinse, and Hot water rinse), and before subjecting parts to any other operation except rework of Etch indication. Refer to Boeing specs (BAC 5436) for answers to your questions.
Balaji Mandulapalli
- Miami, Florida
---
2004
A. If you don't use HCl after Nitric dip you don't need to bake. But you need to add Anti Smut additive to Nitric acid.I don't know where to buy Anti Smut.
M Stankovic
tools - Vancouver
---
---
August 4, 2008
Q. What is the role of HNO3 and HCl (Chemical reactions) during Nital etching of carburised gears? Please friends some more tech. details on Nital etching Inspection process please? Advance thanks to those who attending for this question.
Suryanarayana g
Engineer - Hyderabad, AP, India
---
January 9, 2009
A. If the hydrogen dip is utilized as an anti-smutting rinse, hydrogen embrittlement does occur, and baking is required within 8 hours of the etch procedure, at the temperature designated. This temp is determined by whether the etched parts are carburized or thru hardened.
Richard P Messer
- Everett, Washington, USA
---
---
February 18, 2013
Q. MIL-STD-867C (Temper Etch Inspection) and 440C Stainless Discrepancy? I am a metallurgical engineer at a small custom bearings company.

Recently, a customer requested that one of their bearings made from 440C Stainless Steel to be "Temper Etch Inspected as per MIL-STD-867C."

A review of this specification shows that 440C has been grouped in with "Group A" which are made up of low-alloy steels. Steels in this group are to be etched using the data in table 1, which calls out Nital as the etchant. (Which makes sense for other steels listed in this group, like 52100 or 4140.)


It is my understanding and experience that a 3-5% solution of Nitric Acid, whether in water or methanol as allowed by the spec, will NOT etch 440C steel no matter how long the parts are left in the etching solution. The fact that 440C is passivated with a 50% Nitric Acid solution for 30 minutes and never see etching is confirmation enough.

(See: Method 1, Type 8; AMS 2700)

I am posting in the hope that someone else has had this issue (or a similar one) and might know what actions to take (apart from the obvious one in contacting the customer). Or maybe I just want to make sure I'm not crazy and that there isn't some way to get Nital to etch 440C Steel. Barring that, feel free to post your own tales of finding something questionable in a military or industry standard, as I'd love to hear other examples.


Sean Odeen
Engineer - Sumter, South Carolina, USA
---
July 27, 2017
A. As far as I know, Nital Etch is performed on ground or machined parts to detect grinding or machining burns, case leakage or decarburization. It means even if 440 Steel bearing is passivated (by 50% HNO3) should lose it due to damage for some reason and ultimately the area should show some difference as compared to normal area.
Tahir A Naeem
- Riyadh, KSA
---
---
Is Nital Etch needed if grinding is only Before heat treating?
April 18, 2019
Q. Happy Easter to All:
I've got some 4340 Material that gets Heat Treated to C43 - 46.

However, PRIOR to heat treat the need to grind on these parts is necessary... NEVER after Heat Treat.

I'm under the impression that we only need to perform Nital Etch if we had ground these parts AFTER heat treat.

Any assistance on this matter would be appreciated.

Thank you.
Jason Lawrence
- Middletown, Connecticut USA
---
April 23, 2019
A. It's difficult to understand your question. Nital etch is a preparatory step prior to metallographic evaluation. It can be specified and used at any point in manufacturing.

Ask your customer.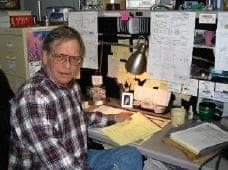 Jeffrey Holmes, CEF
Spartanburg, South Carolina