Live! From Pine Beach NJ: The world's most popular metal finishing website, and the internet's friendliest corner
topic 23721
Finish that Hides Scratches
A discussion started in 2003 but continuing through 2018
2003
Q. I am looking for a metal surface for a preplated steel strip that does not show scratches or scuff marks. I would prefer the surface be nickel plated. I have tried a natural finish, a brushed finish, a bright finish, a shot-blasted finish with no luck. Any ideas?
George Brilmyer
- Cortland, Ohio
---
2003
A. A basic rule for a plated finishing is, the smoother the surface profile, the smoother the coating/plating. The easiest way to achieve that type of sheet metal finish is to buy it from the mill that way and have them put a protective paper adhesive coating on it. Now, I know this is available for stainless steel, but I'm not sure about carbon steel. To modify or resurface sheet metal, there are a lot of other factors to consider.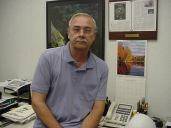 AF Kenton
Hatboro, Pennsylvania
---
2003
Q. I want to clarify my original question a bit more. I require a nickel-plated finish that hides scratches "on the finished part". That is to say that the nickel-plated steel sheet will be stamped into a clip or clamp that must not show scratches or scuff-marks later in its useful life. I have found that if I use a bright finish, scratches are very easily seen due to the high reflectivity of the surface. Along those same lines, if I use a plated-last finish (i.e. not temper rolled after plating) this matte finish surface scuffs easily and shows what I call burnish marks.
George Brilmyer
[returning]
- Cortland, Ohio
---
2003
A. Again, this answer may not give you what you are looking for. Have you ever hear of the Moh's scale? Basically, it is an index scale to measure the hardness of minerals. Bottom line here is that the only thing that will not be scratched is the hardest substance known and that is diamond. In regards to metals, that also holds true. There are some very tough plated finishes, especially on drill bits, but there is almost nothing that will be scratch resistant give enough pressure or abrasion.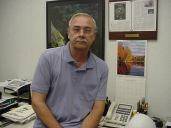 AF Kenton
Hatboro, Pennsylvania
---
2003
A. Perhaps the question is really about "hiding" scratches, and not about making the surface "scratch-proof". In my industry when that is the result wanted, then the surface is "satin-finished". This is what we call a final brushing with hard enough bristles that uniformly scratch the surface. This makes much less visible certain types of scratches.
Regards,
Giovanni M. Ciriani
Metallic Watch Bands - Altavilla, VI, Italy
---
2003
Q. Perhaps you are correct when you say that I need a surface that is not scratch proof but one that hides scratches. Do you suggest a brushed finish such as one where the brush marks are all in the same direction? If so, this is available in the steel industry but they do not use moving brushes. They instead burnish the strip of plated steel by pulling it through rough "scotch-brite" pads while holding the pads to the strip under pressure. This puts a "brushed" finish on the top and bottom surfaces of the steel. Does this sound like it will produce the desired effect?
George Brilmyer
[returning]
consulting - Cortland, Ohio, USA
---
2003
A. As far as I know, all architectural metal will show scratches in one way or another. The uniform HairLine finish was developed with refinishing in mind. Touch up with Scotch-brite pad can be done to match the grit and polish toward the same direction of the long continuous grain. Door manufacturers like HairLine finish because they can make 45 degree welds disappear (cover one side of the 45 degree part and sanding the other). Other finishes you might want to investigate is the "jitterbug" finish where the small orbital scratches are made in all directions with the aid of a tool. Embossed sheet material also help in hiding scratches.
Bottom line, if the scratches are too deep... you're out of luck.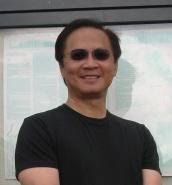 Michael Liu Taylor
specialty stainless steel distributor
Dallas, Texas
---
2003
A. Have you ever considered buying material with or putting on contact paper. If you can't seem to tighten up your material handling problems that cause the scratches in the first place, let the customer be responsible for the final finish. Let him remove the contact paper.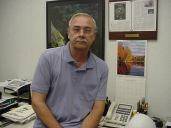 AF Kenton
Hatboro, Pennsylvania
---
2003
A. At our place of business I have to agree with the gentleman from Italy to hide scratches we use a satin finish first we try to polish (with #33 stainless steel compound) out what scratches we can (again I agree if the scratches are too deep you are out of luck) then we use a satin compound to cover the scratches. However you will not get a bright finish.
Darin Conner
metal restoration - York, Pennsylvania, USA
---
August 27, 2008
Q. Please let me know what kind of tool I need to make the jitterbugging finish on an aluminum part.

Thank you very much.
Peter Ye
buyer - Tucson, Arizona
---
---
Best aluminum finish to hide scratches yet look complementary to SS?
October 17, 2018
Q. I have a thin piece of 18x18 sheet aluminum that I would like to polish as a countertop surface for my portable tea chest. My water kettle and used stainless steel tea set (sugar/creamer,etc) will sit on this aluminum surface and inevitably something will scratch it. I am an amateur and I went with the aluminum sheet because it was thin enough that I could cut and shape it myself. I bought the sheet from the local hardware store and it had no protective packaging or film so there are already some decent scratches I need to polish out. My question is this ... what level of finish -brushed or mirror-like would best prevent and hide future scratches? Should I keep it in a very brushed looking state to hide future scratches? If I polished it to a mirrored finish would it somehow protect it better? Let's say on a scale of one to ten, 1 would be so brushed from a Brillo pad it almost glows white, 5 would be the polish level of your average stainless steel sink that is no longer new which I might call high satin, 10 would be a mirror finish. What number should I aim for to get the best of both worlds? Matching the polish level of the stainless steel items sitting on top of it (which I would rate at a 9 polish) would be visually pleasing but I am worried the scratches on the aluminum surface will look more obvious if it starts out too shiny. Also, what would be the best way to coat it to protect it from future scratches? So what do you think, which aesthetic should I aim for? The tea chest can't handle the thickness or weight of a glass mirror surface nor a thicker piece of stainless steel as its countertop so I think I need to stick with my aluminum piece. What are your opinions? Thank you!
Robin Brumley
- Renton, Washington USA
---
October 2018
A. Hi Robin. Although anodized aluminum has a hard surface, plain aluminum is soft and likely to easily scratch. So I think the best finish is whatever you can repair with a couple of quick swipes of sandpaper. So I would suggest manually sanding it in one convenient direction with a grit size you like and keep that grade of sandpaper handy.
Regards,
Ted Mooney, P.E. RET
finishing.com
Pine Beach, New Jersey
We need "Aloha" now more than ever
---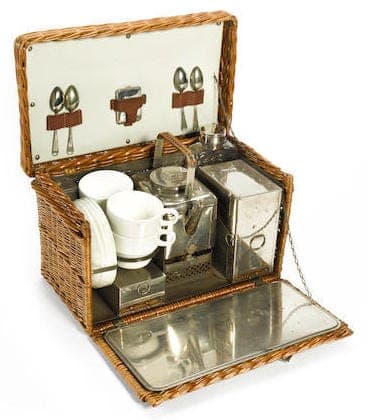 October 17, 2018
Q. Thanks! Is there some sort of coating or super duper thin piece of acrylic I could bolt on top of my aluminum sheet? Any creative workarounds anyone can suggest? I am posting a picture of what I am aiming for.
Robin Brumley
- Renton, Washington USA
---
October 18, 2018

You know it sounds like I am just asking for endless maintenance by using aluminum. I have found a company that will custom cut a very, very thin (0.020) piece of mirror polished SS for me which doesn't cost any more than what I would have spent on polishing supplies and endless amounts of sand paper. I think I will just go with that and get several hours of my life back. Thanks!
Robin Brumley
- Renton, Washington USA


If you have a question in mind which seems off topic, please Search the Site