Where the world gathers for
plating, anodizing, & finishing Q&As since 1989
-----
Model railroading: Effect of oxidation of nickel silver on its conductivity
Q. I am a model railroader. I note that the conductivity of copper oxide has been described as about one-millionth of that of pure copper. Nickel silver is used for track. There is a large debate whether the oxide of nickel silver is a conductor. What is the corresponding drop of conductivity between nickel silver and nickel silver which has oxidized?
The answer is relevant because cleaning track of dirt is necessary but if the track is clean but only has a light layer of oxidation, is chemical or abrasive cleaning necessary to insure conductivity?
Robert L Zoeller
Retired - Bayside, Wisconsin, USA
2003
Q. I would love to see an answer to this question. I've looked on the internet and haven't found anything. Did you ever get information about the conductivity of nickel silver oxide? Thanks so much.
Paul Wilfong
hobbyist - San Diego California
August 9, 2023
A. Hi. I personally don't think nickel silver has much to do with this subject. There is a lot of urban legend about what metal Lionel train tracks were made of and plated with, so I spent some time googling a bunch of sites to try to sort through what rung true and was substantiated vs. what sounded like Chinese Whispers, and I am fairly convinced that Lionel track of the conventional O-gauge and 027 was always made of tin plated steel, not of nickel-silver. For one thing, magnatraction could not work if the track wasn't steel.

I also read pros & cons of abrasive vs. chemical cleaning, and I believe that the thing to do is clean the track with mineral spirits [affil link], then very lightly abrasively clean it to remove excessive oxidation, and then apply a very thin coating of no-ox-id. The idea being that if the no-ox-id works as reputed, far less frequent cleaning should be necessary, and with much less frequent need for abrasive cleaning you won't have to worry about abrading away the plating.
Luck & Regards,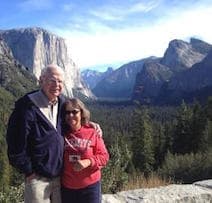 Ted Mooney, P.E. RET
Striving to live Aloha
finishing.com - Pine Beach, New Jersey




Thanks so much for posting on this!

3-rail track from Lionel seems to be steel or plated steel, though their web-site doesn't make it obvious. Other 3-rail track vendors such as Bachmann sell steel and also nickel-silver track.

Mr. Zoeller and I were asking about track used in HO scale, not about Lionel track. Power comes from HO track using only two rails; this and the lighter weight makes electrical considerations regarding track and wheel conductivity a much more significant issue than it is in the larger scales and 3-rail.

HO track in the 40's was brass. Unfortunately brass track oxidizes easily, and conductivity of its oxidation is greatly reduced. In the 50's a shift to using nickel-silver for HO track began, and now pretty much only nickel-silver HO track is available.

Nickel-silver oxidizes less rapidly and its oxidation is conductive. So use of nickel-silver track (and loco wheels) has greatly improved the operation of HO locomotives since the good 'ol days.

But oxidized nickel-silver seems to be somewhat less conductive than the non-oxidized metal. Hence our curiosity about the drop of conductivity between nickel-silver and nickel-silver which has oxidized.

The scale model press has documented the superiority and characteristics of nickel-silver extensively over the years. For example, it's easy to find such articles using Model Railroader's on-line issue archive.

Sadly, based on not getting responses to our original question, it looks like it's possible no one has actually done a technical analysis of conductivity drop between nickel-silver and oxidized nickel-silver. It sure seems like a great materials-science under-graduate project topic at some university!

Paul Wilfong
[returning]
- San Diego
September 18, 2023
---