World's #1 on-line resource since 1989
-----
What paint for wellie gumboots?
---
< Prev. page (You're on the last page of the thread)
---
A discussion started in 2003 but continuing through 2020
April 19, 2008

Well what a long list of ideas. Most of it was not worth the read, how you ozzies end up talking about beer when the question was really about Gumboots?

So what was the answer in the end - Seems no one follows up?

I hope the poor year 12 girl gets her answer before she dies!

All the best for your quest

xxx
CHRISTI SUE STRYDOM
- Empangeni, Natal, South Africa
---
April 2008
Yes, Christi Sue, there has been discussion of beer & dogs & other things on this thread ... but I did see several actual good suggestions for painting gumboots interspersed into it. Our regular readers volunteer their time to help out a thousand new strangers a month; if they find a thread amusing they sometimes share camaraderie with their fellow regulars.
For simplicity, my first try would be Krylon Fusion [affil. link to info/product on Amazon] since it's a simple spray paint specifically made for painting plastic. Good luck.
Regards,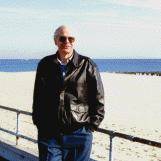 Ted Mooney
, P.E.
Striving to live Aloha
finishing.com - Pine Beach, New Jersey
---
April 19, 2008
HI.
This little debate has definitely been going on for some time. I too need to paint a pair of Wellies for a GCSE project. So far I have been advised that Car paint is a good try.
Lara Reeds
- London, England
---
June 28, 2008

I've just found this site when trying to find the right paint for wellies (gumboots).

I have cut an old black pair down and put plants in them. I want to decorate them to make colourful planters, so flexibility won't be a problem.

Initially I have cleaned and polished them with black shoe polish - a bit boring, so I'm going to my local paint shop to get some acrylics. Can but try.
Rebecca Steeves
- Highworth, Wiltshire, UK
---
July 8, 2008
A. Hey folks! I've been trying to find an answer to this problem for a couple of years now! Spray paint for plastic won't work, I tried that last year and the paint was still tacky 4 weeks later! Sounds like acrylic paint and nail varnish are the way forward...
Steve Campbell
- Inverness, Highland, Scotland
---
September 16, 2008
I THINK I HAVE THE SOLUTION!
I would say posca's (I know, inappropriate apostrophe, but otherwise it will be read as pos-cas)
they are those paint-pens that you can get from just about any art / craft / scrapbooking store...
there is a cheap brand called DecoColor Poster Color Markers - obviously not an Australian brand.
they work well on light coloured gumboots, unfortunately I bought black ones.
They still show up, but obviously not as well.

They seem relatively waterproof, and I could not scratch the stuff off when I tried.
you can get them in any colour, and they are usually about 6 dollars a pen?
but be warned, the people in the art shops generally assume that you are taking them for graffiti use, as that is what they are quite commonly used for!

GOOD LUCK.
Alicia B
[last name deleted for privacy by Editor]
- Melboure, Australia
---
January 6, 2009
A. I have just painted my own pair of wellies/ gumboots and have found that the Sharpie Oil-Based Paint Markers work great, and they only cost £2 each!

But for the benefit of those of you who don't live in UK,it seems that the key points to consider are that the paint/pen is

- oil based
- waterproof
- quick drying

and most importantly

- Xylene free

which means it works on rubber!

I hope this helps xxx
Laura Critchlow
- Sheffield, UK
---
---
May 4, 2009
Q. Laura,

Did you use anything else with the sharpies to paint your boots?
I did paint a pair with acrylic and put some craft gloss over the top, they lasted for a while (I went to 2 festivals with them) but then they started to peel in places and grass etc got stuck to the remaining paint as it was still sticky. I have taken all that paint off but I would really like to try to paint them again.
Rachel Hosemans
- Newcastle, NSW Australia
---
June 29, 2009
A. Hey guys!

I realise this thread was started ages ago, but as it was the first result on Google when I searched for a method for painting gumboots or wellies, maybe people still come here for the same reason I did. Hopefully this will help someone out.

There seemed to be no commonly accepted solution to my - and apparently everyone else's - problem, but there were some really good ideas in this thread. Someone mentioned POSCA markers, and I tried painting my red wellies white with one of those markers. Not only did it cover very well (it takes about two layers, but one marker will be enough for two boots, they last extremely long), it's water proof and haven't cracked a bit. However, if I scratch on it with something sharp it vanishes a little. But if that turns out to be a problem, it would be easy to just cover up with new paint.

The boots are part of a costume, so I won't be jumping in puddles wearing them, but I suppose that would be possible if I wanted to.

POSCA markers seem to be easy to find in any country in about any store that sells craft supplies, and I can really recommend this method. They are about 40 Swedish Crowns (5 US$) each.

I asked around about acrylic paint as well, but a friend of mine confirmed that it cracks and peels when put on wellies. So I won't try it myself.
Alright, I hope someone out there was helped by this!
Take care, and good luck!
Malin Bergqvist
- Gothenburg, Västra Götaland, Sweden
---
July 7, 2009
A. Since the last time I posted I have come up with a few creative ways to Jazz up Gumboots without having to paint them.

Although I have painted a few boots with good results so far. I have done it on kids boots and they have not peeled or cracked.
METHOD: Soak the boots in a Acid and water solution (Have Never measured out but always had much more water than acid in the bucket.)
This will Etch the boot making it easier for the paint to stick.
Rinse the boot thoroughly with clean water and let dry.
I painted with Normal Acrylic Paint (In SA its called Heritage Acrylic Paint)
The kids love them! The girls even get to wear it with their dresses in winter!

I have also done a range of Boots for the kids which have been a huge hit even with the adults who want a pair!
Using Buttons, Feather Boa's, Ribbons, Colourful pipe cleaners, Rosettes, chains, Wool etc, etc You can make small holes using either nail scissors or a Big metal needle then thread and weave through the boot.
By being fun and creative you will get some great looking boots out of it.
I put a bell on all my boots - The kids thinks its great fun and its not too annoying for parents.
The pipe cleaners work really well for little boys - By threading and knotting each one individually all around the top of the boot and leaving it to stick out and do its own thing, Little boys (and girls) are kept amused for ages bending the pipe cleaners and making shapes out of them. So it doubles up as a shoe and a toy when you are out someplace!

Hope these ideas help and will certainly try a few of the suggest ideas for the adult boots. Will just have to get substitute products here in SA.

Thanks to All
xxx
CHRISTI SUE STRYDOM
[returning]
- Empangeni, Natal, South Africa
---
July 27, 2009
look at the website ilovemydesign.com for paintable boots kits.
david sch
rancho - new york / China
---
July 22, 2010

Some funny stuff here ... I love the different interpretations from around the world! Some really useful ideas thanks which I'm about to research. Will report back if I have any success. Just wanted to make a point that this link is still very current and clearly needed!
D Lo
- Warwickshire, United Kingdom
---
January 31, 2011
You guys have very interesting comments and ideas, not to mention the bloody mary's and what not. I had to paint my gumboots as well, I do not know if our acid or our gumboots differ, but nothing seemed to take the shine off my boots, so I got the mother of all bright ideas and used Vinyl, it is flexible and durable. I love the outcome
Nicolene Swart
- Windhoek, Namibia
---
January 21, 2012
Hi, I'm in the beginning process of setting up my much desired business in a wellington boots craft shop in my local village. The craft shop will entail children designing their own boots to there liking, where it brings together the bond of parents to work together in a safe friendly environment on a very sociable level. I have read all the recent comments made about what paint is best to use! I too, have been wondering as well as asking the same question if acrylic paints actually work. I have been surfing the net trying to get hold of these paint-pens used for the wellington boots. Has anyone come across a website page on these paints and how easy are they to get hold of? Many thanks
Claire Lendon
- Britain, U.K.
---
April 3, 2012
Hey if anyone is still looking, I found these paint pens that would work on wellies/gumboots!

edding-creative.com/countries/en/en_produkte_creative/surfaces/gummi.html
Ying Pour
- Brisbane, QLD, Australia
---
November 2, 2012
Well this is a fun forum! I too want to decorate some Wellies for a country wedding.Thought this would make one quirky present! with a traditional one thrown in.Fosters is a good beer but there are better ones. And after a trip to the US I am now hooked on Margauritas- after having about three of them after a long flight! but back to the Wellies I think I will try the nail polish first as like any girl, I have a few bottles lying around.The ideas I have read are great! I think the akoubra (Hat) will be next
Chezzie Dowling
- Madurah, West Australia
---
February 1, 2013
Tried decorating a pair of black rubber boots, (not shiny,) and I used a white UNI paint marker made by Sanford. It is oil based, it does contain Xylene, and does claim to work on vinyl, plastic, rubber, etc. I only drew designs and did not cover the entire boot with paint.(Stuffed the boot tight with socks before drawing to make it an easier surface to deal with.) It definitely is a good marker for opaque coverage, and works on flexible materials. It's been 48 hours now and the paint is still tacky and even lightly sticks to my finger if I press it too hard. I'm starting to become convinced it is never going to dry completely. Sigh.

Something a previous person wrote leads me to believe that maybe it's the Xylene, since they used an oil based, Xylene-free marker with success. (I got my paint marker from my husband who uses them to put ID tag info on auto parts and tires that are being tested, but I'm sure he never goes back later to determine how well everything has dried.)

That's my experience, and hopefully it will help the next sad soul who wanders across this black hole of a thread, as there seems to be nothing else online that discusses our brilliant idea of painting gumboots.
Elle Alejandro
- Farmington, Arkansas, USA
---
---
November 29, 2017
Q. On reading all these great posts - it seems that the simplest one is nail polish. One person said it worked and another was going to try it. I want to pretty up some yellow shiny gumboots/wellington boots - so hope someone else can please tell me if they used nail polish on the shiny boots and if it worked satisfactorily and for a lengthy period ?
Lis FLYNN
- Gold Coast, Qld, Australia
---
December 1, 2017
A. Hi Lis

I seem to remember answering this some time ago but there is no record in the thread.

You have two problems. Wellies are a moulded product and will have a release coating on the surface when new. It stops the wellies sticking in the mould and will stop paint sticking to the wellie. A good scrubbing with household detergent and thorough rinsing because any residual detergent will also act as a non stick surface. Then don't handle the surface to be painted.

The best paint to be compatible with rubber is surely a rubber based paint which is not uncommon. PlastiDip for example is available in aerosol cans in a wide variety of colours.
There is probably an equivalent make down under. Just search "rubber paint"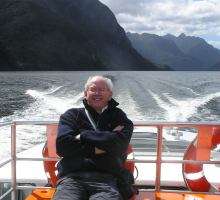 Geoff Smith
Hampshire, England
---
December 6, 2017

Geoff

Thanks for your reply and information. I hadn't seen your first post when I read through all the posts.
Cheers
Lis FLYNN
[returning]
- Gold Coast, Qld, Austalia
---
---
Durable Low-Temperature Resistant Coloured Finish for Polyurethane Ski Boot
October 21, 2020
Q. Hello,

I have been commissioned by a client who would like a custom painted ski boot. The boot in question is made from Polyurethane. I am looking for information on recommended primers/paints/coatings which will provide a durable finish for the boot. The finish must be waterproof and resistant to low temperatures. Ideally it will have some flex to it as the client is hoping to be able to ski with the boots and they will flex in use. Any information you can provide would be very helpful. Thank you!
Frances Treveil
- Chamonix Haute-Savoie, France
---
---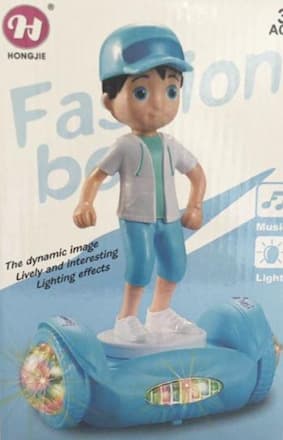 Painting vinyl toys
November 10, 2020
Q. What kind of paint sticks on vinyl toys in mass production?

Abdo Ahmed
- Cairo Egypt