60,000 Q&A topics -- Education, Aloha, & Fun
topic 23160
How to avoid / treat bacterial growth in anolyte tank in CED system?
2003
Q. In CED system we are maintaining the anolyte conductivity up to 2500 micro Siemens. But when we reduce it to 1600 ms then fungus/bacteria starts growing and this I observed when I used a bag filter at anolyte input source to anolyte tank. What is the solution?
Manish Chandra
- New Delhi, India
---
2003
A. I do not know if someone has tried it before but then you can be the first one - try using a UV light to see if you can control the problem.
Gurvin Singh
Coatec India

Mohali, Punjab, India
---
---
2007
Q. Our system is a 60,000 liter CED paint tank with a series of anode cells used to maintain the chemical balance of the tank by removing anions.
As per the parameters set by our paint supplier BASF we are having a low operating conductivity range ( 500µSc to 700µSc )
The pH range is 5.1 to 5.8
At present we are having some bacterial growth in the anolyte system. Samples have been collected and sent for analysing . About two weeks back I have conducted an RO flush and removed a lot of the bacterial growth. Once again it is visible in the flow meters.
We are planning to do a Hydrogen peroxide n( 33% ) flush during the Easter break as we will be transferring the paint to the holding tank for cleaning of the ED tank.
What would your suggestion be to maintain the anolyte system bacteria free ?
Kevin Devine-Jones
Plant operator - Australia
---
2007
A. We have successfully removed the bacteria from our anolyte system by using silver nitrate.
Q. What are the required parameters we need to follow in our ED water base paint system to keep the anolyte system bacteria free?
Kevin DeVine-Jones
- Melbourne, Australia
---
September 28, 2013
A. To sustain your anolyte system free from bacteria then I would suggest that you must have to add biocide particularly Kathon by 0.2 to 0.3 % in anolyte tank on every weekend. Kathon can use for bacteria treatment even after paint in ED tank but hydrogen peroxide is not recommended to use in anolyte tank when the paint is there in ED tank.
Secondly you can drain the anolyte solution and fill the fresh RO water by deciding some frequency like maybe every 2 weeks or a month to remove any bacterial growth.
Ajay Pawar
- Pune, Maharashtra, India
---
---
Bacteria in E-coat causing cure problems?
2005
Q. We have bacteria at a 4+ rate in our E-coat tank. Is it possible for this bacteria to tamper with the cure rate of the product? We can run the bake oven at a much lower temperature (as compared to what the paint is rated for) and still reach cure. We have noticed some gloss issues because of this. The paint used to cure at a higher temperature. Does this seem strange?
Thanks for any help,
Bryan Lucas
Manufacturing - Henderson, Kentucky, USA
---
2005
A. Bacteria formation can cause trouble in building high CED paint thickness with slightly orange peel effect; that can also reduce the paint gloss. Don't change the baking window schedule (temperature vs. time) -- it can give you worst results when your component goes to field exposure.
You said lower temperature baking is giving you satisfactory results. At what temperature are you baking and for what time? Have you checked its mechanical properties and salt spray test results?
Manish Dhyani
UL - India
---
2005
Q. To follow up, we lowered the oven temp by 25 degrees from our original setting. These were test parts, we wanted them to fail our rub cure test; they didn't. Our paint supplier has found an acid (2 ethyl hexanoic acid). We add 2 ethyl hexanol as a tank side addition to increase our film thickness. I believe that bacteria is oxidizing this into the above acid. Is this possible? Considering how acetic acid is made with acetobacter from an alcohol, I think it is. Is there anything else that may cause oxidation of the alcohol? We have used no chemicals that may cause oxidation. Also, in talking to a manufacturer of 2 EH acid, it would be hard to chemically oxidize this alcohol without really hammering it with an oxidizer. Sorry, my replies just turn into more questions.
Bryan Lucas
[returning]
- Henderson, Kentucky, USA
---
2005
A. I want to know first whether it is Cathodic Electro Deposition process? What paint are you using, and what is the by-product of this process. I can further answer only if I have this much information.
Manish Dhyani
UL - India
---
2005
A. Just as alkalinity can retard the cure in a coating, an acid can speed it up. You probably have an acidic catalyst in your coating that is sensitive to the pH of the film. Adding acid to the mix would speed the cure, make it harder, and possibly lower the minimum temperature for curing. None of this is necessarily a good thing, it all depends on the properties of the coating and how they are effected by the cure cycle.

Jeff Watson
- Pearland, Texas
---
2005
Why do you try to change the temperature instead of getting rid of the bacteria?
Ask your supplier how to get rid of it, he has the method for sure.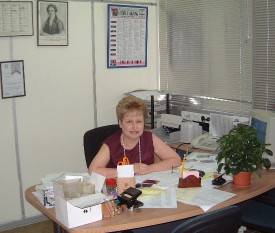 Sara Michaeli

chemical process supplier
Tel-Aviv, Israel
---
---
May 22, 2012
Q. In my anolyte tank I have some foam in the surface, this foam turns in a small layer that stays at the surface, if we don't drain the tank this layer expands. The color of the foam is between pink and purple.

The color of the anolyte is light brown, but when this foam appears it turns into purple, red wine color like.
Oscar Reyes
- San Luis Potosi, Mexico
---
June 29, 2012
A. Hello, I am in no way an expert in this matter of anolyte so please allow for my ignorance on any matter - but the anolyte (and if I'm assuming correctly) is water based and something is growing in the anolyte and you can't or don't want to add any bleach or other.

Many years ago we developed an electrostatic water treatment system that we used on cooling towers and heat exchangers, etc.; it was very good at eliminating the need for fungicides. etc. But the propaganda from the chemical treatment industry killed us off - ha - we no longer operate in the business; it also removed scale from heat exchange surfaces and made it very difficult for fungus, etc. to find a place to breed (the main intention of our installations was to improve energy efficiency - ha - we were into energy management long before it became a 'hot topic'; unfortunately our enthusiasm was greater than the market readiness for our products (had some patents on other units).

Warmth/temperature of the anolyte, contamination from another area (ha -- hope none of the staff spitting in the tanks), scale/pitting etc, cleanliness are some of the things I'd be having a look at.

Also if the anolyte could have light passed through it -- maybe running it through a UV disinfection chamber could also be effective (I've used it to good effect in a water treatment plant we designed, built and commissioned in China in the mid 90s and the entire plant used zero chemicals -- although we used Katadyn silver treatment in the storage tanks, meaning we did not need chlorine to ensure there was no slime, mould, bacteria growth during the water storage phases).

Forgive my ignorance of your anolyte, but I hope maybe there is a "spark" in my comments that help you find a solution.

William John
- Melbourne, Australia
---
March 23, 2015
A. I recommend to not switch anolyte system. It should have continuous circulation, and once a week initially, and after that twice a month, hydrogen peroxide treatment to be done.

For CED paint maintain temperature and non-stop circulation. Also check pretreatment line and use process water after UV treatment.
ANURAG SINGH
- PUNE MAHARASTRA INDIA
---
---
Is it ionic contamination or bacteria?
August 21, 2017
Q. Hi, we have been dealing with pin holes on our bath tank for some time now, we figure it has to do with bacteria which we try to control with solvent additions. This is a very old tank; this is an anionic paint .
What we have not taken into account is that the walls of the e-coat tank enclosure and one of the post rinses plus some parts like valves & couplings are made of iron -- could that be a source of ionic contamination? Should all of these parts be changed to stainless steel or PVC?
And also, is there a way to determine if the defect is from ionic or bacterial contamination?
I know it's hard to answer with so little detail, but any clues will be really helpful.
Norma Zepeda
E-Coat lab supervisor - Mexicali, BC. Mexico
---
September 26, 2017
A. Your paint supplier should be able to analyze a sample of e-coat to determine the ion concentrations in the paint.
As far as bacteria - There are slides that can be dipped in the paint or post rinse and incubated for three days. Bacteria will show up as red dots. This is easily done in-house.
Dan Mack
- Horicon, Wisconsin
adv.