topic 2396
Hydrogen De-embrittlement
---
(1998)
How do you hydrogen de-embrittle a 70/30 Tin-Zinc deposit, with thickness of 8 microns?
Natalie Chernow
---
(1998)
When hydrogen de-embrittling parts that have be plated with tin/zinc (70-80%tin), we have always expounded upon a low temp bake. That is 250 deg. F for 4 to 24 hours. Our fear was that the tin/zinc which is more like a metallic mixture than a true alloy will melt if the tin is too high in the alloy.
In Japan, I saw a fastener plater baking at 375 deg F for 4 hours. And that was on every part that they were plating. They experienced no melting, blistering, or resistance to taking a good chromate passivate.
If the Tin content is 70-80%, the melting point will be about 550 deg.F. By the way, this alloy is the only one not to have a microcracked surface. The deposits may be crimped or severely bent without sacrificing any of the corrosion resistance.
Typical corrosion resistance with a chrome passivate is in the order of 1000 - 1500 hours in salt spray. It is right at the top of the available alloys for protection.
If you have any further questions, please submit them to finishing.com and you will no doubt get a prompt answer.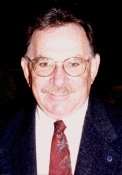 Ed Budman
- Pennsylvania
---
(2002)
Hydrogen Embrittlement Test Process Specification required. This test is after zinc plating or before zinc plating. please specify.
Vinod Kaushik
Toyo Springs Ltd. - Sonepat, Haryana, India
---
(2002)
Hydrogen embrittlement treatment is performed by us as per the specification in IS for one EN9 Spring washer manufactured by us. We have seen good results after introducing the process. We do the plating and immediately it is kept in the furnace at 200 deg C for 30 min. Afterwards the passivation process is done.
Nagarajan Iyer
- Baroda, Gujarat, India


This public forum has 60,000 threads. If you have a question in mind which seems off topic to this thread, you might prefer to Search the Site