topic 2368
Powder coating on zinc die-castings
An ongoing discussion from 1998 through 2014 . . .
(1998)
Q. I have been approached by a customer to help solve an adhesion problem that they sometimes encounter when they powder coat zinc based diecastings.
They make their own diecastings so they can vouch for their quality (and the quality is very good).
They powder coat using epoxy powder coating straight onto the bare zinc. The powder is always fresh powder, they do not recycle.
The problem that they are experiencing is that they experience adhesion problems from time to time. Naturally, adhesion problems are bad news for most applications, but in this particular case the problem is of a critical nature because the powder coating is used as a bearing surface, with a piston seal moving over the surface in a reciprocating manner.
Their method of handling these castings and the subsequent coating is as follows:-
1. The castings are powder coated in the as cast condition.
2. They are then taken to the machine shop and they perform various machining, drilling operations. (They do this to avoid masking). It is at this stage that the problems occur. On a very small quantity the powder coating lifts (i.e. when drilled through from one side of the material to the other, at the point of break through) and renders the component a piece of scrap. Scrap diecast material can be recycled - but not if it has a powder coated layer on the outside.
It might be argued that they are expecting too much of the powder coating on top of a zinc substrate. However, they only have a small reject rate; so the counter argument is that this is a viable process sequence.
As a sub-contract plating company we have been asked if we can help solve this problem and we have come up with two possible solutions, although we believe one will prove to be the better choice. Both processes are to be applied before the powder coating operation. Our ideas are as follows: -
1. Use a phosphate process developed for zinc base materials. Our favoured choice.
2. Use a chromate (i.e. same chromate as used for passivating zinc).
We believe that the phosphate will produce a more tenacious adhesion to the base material. Does anyone have any experience with this idea?
Does anyone have any other ideas that we can consider? Please post your suggestions here. Many thanks.
David Grimes
plating company - Farnham, Surrey, United Kingdom
---
(1998)
A. My company has plenty of experience in pretreating zinc die castings, and we have found many approaches that work. I do know a number of direct-to-metal painters that use a simple trick to get the powder to pre-cure. They pre-heat the castings in the oven and spray on the powder when the parts are hot.
This doesn't work for everyone, and it sounds as if your customer is doing some serious work on the part after it has been painted. I agree that the epoxy certainly should stand up to the hard knocks. But without proper cleaning and pretreatment there is the chance that the loss of adhesion could be due to surface contamination by handling, mold releases or environmental dirt.
I agree esentially with your assessment that a phosphate pretreatment, particularly an iron phosphate product that has been specifically designed to attack the zinc and re-deposit zinc phosphate on the castings would be the correct treatment. Of course, cleaning with a multi-metal safe cleaner would be the first step.
Sealing with chrome may or may not be necessary. I suggest evaluating parts without a seal first to see if that is enough to eliminate the adhesion failures.
Good Luck.

Craig Burkart
- Naperville, Illinois
---
(1998)
A. You may be experiencing a sporadic undercure situation with your powder coating. An undercured epoxy powder would have a tendency to chip or flake under the stress of machining. Also excessive film thickness could contribute to this problem.
Kevin Biller
---
(1999)
A. You did not mention the smoothness of the substrate surface.
A small amount of blasting(i.e. shot grit)could possibly create enough surface profile to solve your adhesion problems.
Additionally, I would agree with Mr. Biller concerning some degree of undercure. A faster curing system may be more forgiving especially if the parts have a high mass density.
I wish you success in finding a solution.
Manuel Tyler
resins - Augusta, Georgia
---
January 30, 2013
A. They should try drilling before they powder coat. This way the powder can fill the drill holes over slightly then they can be re-drilled after powder. Worth a try on a small batch?
Noah T
[last name deleted for privacy by Editor]
- Edmonton, Alberta, Canada
---
---
To minimize searching and offer multiple viewpoints, we've combined multiple threads into the dialog you're viewing. Please forgive any resultant repetition or failures of chronological order.
---
---
Powder coating on zinc die castings is blistering
(2003)
Q. We custom powder coat zinc die cast cabinet pulls that we purchase out of house. Recently we have been experiencing a very high reject rate. The rejects are caused from a bubbling or blistering of the paint. The blistering occurs predictably in the same areas of the cabinet pulls. We have a seven stage pretreatment washer that consists of two alkaline cleaners several rinses an Iron Phosphatizing stage and a final RO seal rinse. We are using a T.G.I.C. chrome metallic powder and curing it at 390 °F. I suspect we are experiencing out-gassing from porosity in the die-castings. Until recently we have powder coated hundreds of thousands annually with an acceptable low reject rate.
Is it out-gassing that we are experiencing? Can we seal the castings somehow in our washer to prevent the out-gassing? Can die-castings be made without porosity?
Randy Emter
Production Manager - Dickinson, North Dakota, USA
---
November 6, 2008
Q. Need to know responses to this question, I am having the same problem.

Thank you.
RIGOBERTO LOPEZ
castings - Aguascalientes, Ags, Mexico
---
November 2, 2011
A. Dear sir,
Greetings !!!

I would like suggests some solution.the following are probable root causes..
1.Lead / Tin contamination in Zinc casting itself -u ned to confirm at casting or melting

2.Your pretreatment may not be insufficient -improve cleaning at all water rinses.need to conduct trials by providing extra rinses manually.

3.Some De oxidation chemical excessively attack metals resulting porosity hole severely can cause blisters

4.By improving power Flow in oven can reduce blisters.For which you need to ask your powder supplier

let me know details of process it may help you.
Vasudeva Rao
- Vizag-AP, India
---
June 14, 2013
A. Do some trials if possible on die-casted parts which have not gone through extensive second operations other than being clipped / broken off.

If you do not see any blistering on these parts, it's worth continuing your troubleshooting (such as pre-cleaning, powder quality, etc.)

If however you experience issues with raw parts then you should work with the supplier of casted parts on the quality of their casts.

Good luck!
W Hsu
- Los Angeles, California, USA
---
---
Powder Coating Pretreatment
(2005)
Q. We are a currently having zinc cast handles powdered painted by an outside source. We have experienced paint chipping upon impact. They currently using a 5 stage pretreatment process:
1. Houghto-Clean 5604 Alkaline Cleaner (2.5-3.5% conc @ 110-125 degrees temp)
2. Luprep 601(1% conc @ Ambient temp)
3. Houghtp-Prep 5477 Iron Phosphate (3-5% conc @ 4.5-5.5 pH @ 110-120 degree temp
4. Rinse @ ambient
5. Rinse @ ambient

My only concern is using the alkaline cleaner that is too strong causing the surface to oxidize.

The paint info is Tri-Mite C06A9201-A00457-A Polyester Anti-gassing matte brown.

Can you please give us some advice?
Jeffery Owens
- Winston Salem, North Carolina
Ed. note: We appreciate that Mr. Owens included brand names in his description because it helps clarify his existing process. But please restrict responses to generic improvements, not claims that Brand X is a better cleaner, phosphatizer, or paint.
---
(2005)
A. If the pretreatment is too acid or too alkaline it will dissolve the less porous "skin" from the die castings and expose the unlaying more porous part of the casting. Entrapments in these pores will explode right through the coating upon the high temperature of curing.

If the final two rinses are less than deionized, then the residue (calcium,magnesium, chlorides, etc) left on the surface will also explode right through the coating upon high curing temperature.

Iron phosphate is not very effective on zinc die cast anyway, a light thin chromate conversion coat would be better.

An extreme, but highly reliable fix, would be to electroplate pure zinc on top of the 12% non-zinc, then apply a thin chromate, then powder coat.

Robert H Probert
Robert H Probert Technical Services
Garner, North Carolina
---
(2005)
A. Hi, check the cure of the paint first, it the parts pass that test(MEK rub)my suggestions would be to lower the temp on the cleaner(110* max), take out the Luprep and make it a fresh water/overflow tank, lower the concentration in the phosphate (2-2.5%), and make the final rinse a DI.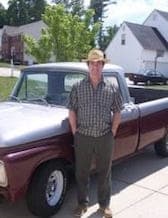 Sheldon Taylor
supply chain electronics
Wake Forest, North Carolina
---
---
Pretreatment of Zamac 3 Diecast Parts
July 31, 2014
-- this entry appended to this thread by editor in lieu of spawning a duplicative thread
Q.
I am new to powder coating and I am trying to get the correct process for pretreatment on diecast parts made from Zamak 3 (zamak 3 alloys are 96% zinc, 4% aluminium).
There is online information on zinc coated parts and aluminium parts but very little on the combined materials. The parts in question are being used outdoors so corrosion protection is important. Also what temperature should the pretreatment tanks be?
Thanks in advance.
FRANK KAISER
OWNER - SYDNEY, NSW, AUSTRALIA
---
August 2014
A. Hi Frank. In the USA it's estimated that 60% of all diecast parts are Zamac 3, which is the most plateable and probably the most powder coatable of the zinc diecasting formulations. So wherever you read about pretreatments for zinc diecastings, they apply to Zamac 3 unless otherwise noted.
So three potential pretreatments are chromating (as mentioned by Bob Probert), which is fine but involves hexavalent chrome, which becomes more problematical each month due to toxicity; or modified iron phosphate as introduced by Craig Burkart; or perhaps best of all zinc phosphate. There are also phosphate-free proprietary conversion coatings.
Chromate tanks operate at room temperature to slightly warm; phosphating is usually proprietary and operates at maybe 120 -140 °F. Good luck.
Regards,
Ted Mooney, P.E.
finishing.com
Pine Beach, New Jersey


This public forum has 60,000 threads. If you have a question in mind which seems off topic to this thread, you might prefer to Search the Site