topic 2357
Drying chrome plated zinc-aluminum diecastings
(adv.) Specializing in plating of diecastings

(1998)
I plate decorative chromium (involving cyanide copper strike) over zinc-aluminium diecastings and I am not sure how to dry them properly after plating, to achieve good adhesion. I have heard they should be stoved, but don't know much about the temperature and time.
Could you be so kind and give me the correct procedure?
Thanks in advance
Adam Wittmann
galwanotechnika - Poznan, Poland
---
(1998)
Adam,
Our experience with this type of casting is that execess may couse the plating to blister and we avoid heating but use warm corn cods called Gritocob that is warmed with an electric blanket. Works well for us but maybe our plating blisters with heat because we are bad platers or because our customers product are bad castings.
Regards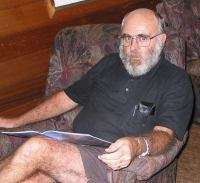 Bob Lynch
plating company
Sydney, Australia


This public forum has 60,000 threads. If you have a question in mind which seems off topic to this thread, you might prefer to Search the Site